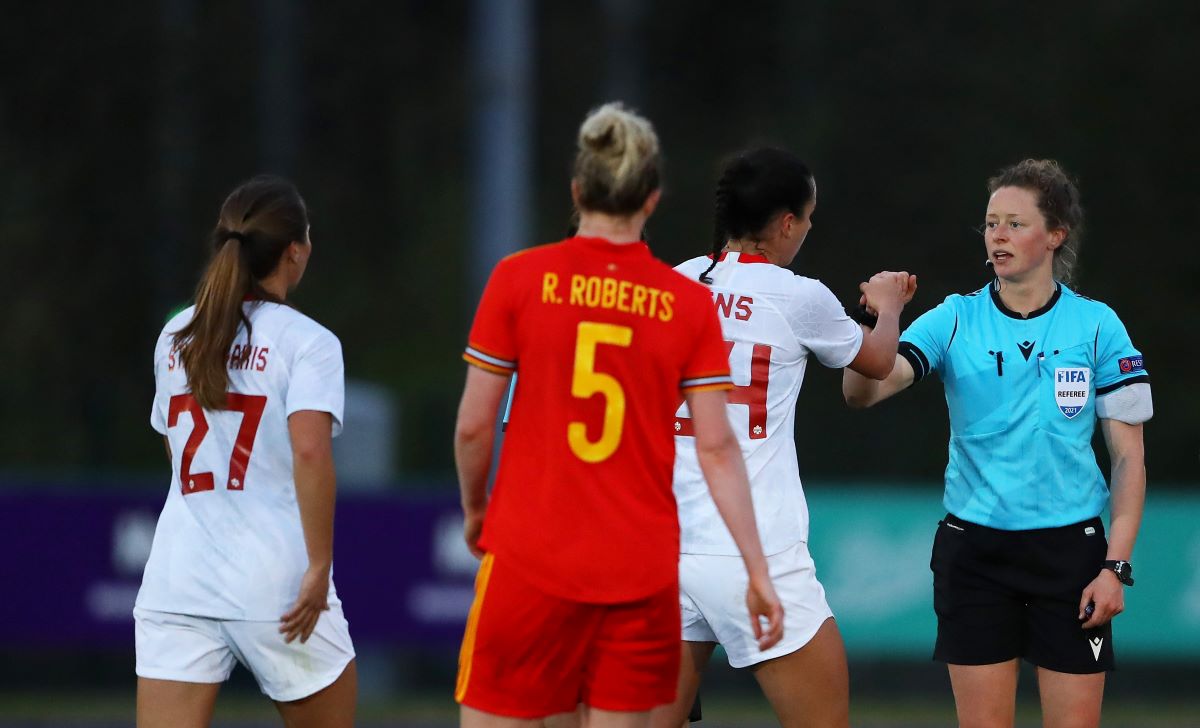 Kirsty Dowle has been announced as the referee for the 2022 Vitality Women's FA Cup Final at Wembley Stadium.
Kent FA referee Dowle will be assisted by Emily Carney (Lancashire FA) and Magda Golba (Liverpool FA) for the final between Chelsea and Manchester City on Sunday 15 May, while Sussex FA's Lisa Benn takes the role of fourth official and the reserve assistant referee is Georgia Ball from Derbyshire FA.
Dowle is a regular referee in the Barclays FA WSL, as well as being Level 3 in the men's game and also a FIFA women's referee, having started her refereeing career eight years ago.
She was also an assistant referee at the Women's FA Cup Final in 2018 and is now looking forward to stepping out at Wembley next month.
Dowle told thefa.com: "It came as a shock, I got a phone call yesterday which I missed because I was at work.
"And when I heard the voicemail of 'it's the FA, can you give us a call back?' I thought I was in some sort of trouble!
"It wasn't something I was really expecting but it's always nice to get that kind of news.
"This is what every referee wants and it's what you work hard for, so it's great to have this kind of game to look forward to.
"I think it's just the occasion and with the way in which women's football is growing so rapidly, with the EUROs coming up this year and we've [England] just done well in the Arnold Clark Cup, we've now got two brilliant teams in the Cup Final and it should be an amazing day."