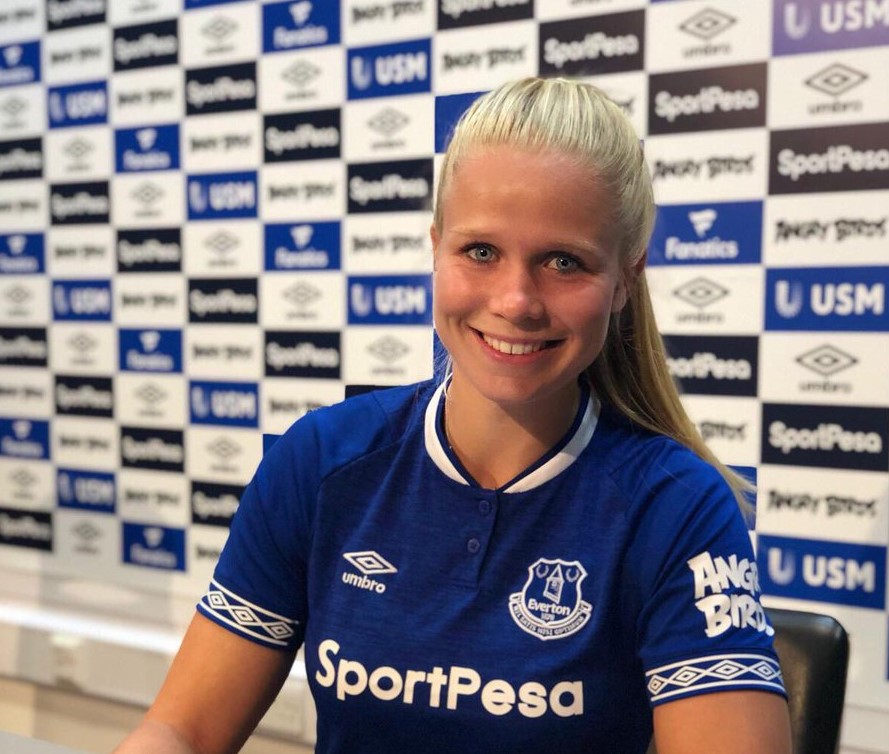 Everton have signed Dutch international defender Kika van Es on a two-year contract from Ajax.
The club say that the 27-year-old will join them following this summer's World Cup, where van Es is part of the Netherlands squad looking to reach the final.
Blues boss Willie Kirk told evertonfc.com: "I'm delighted to welcome Kika to the club. She's a very important piece of the jigsaw and will play a massive part in what we are trying to build.
"Her versatility, communication and experience on the pitch were only some of the attributes that made her one of our top signing targets.
"She will also bring a lot of invaluable characteristics to the squad off the field which are just as important on this journey that we are on."