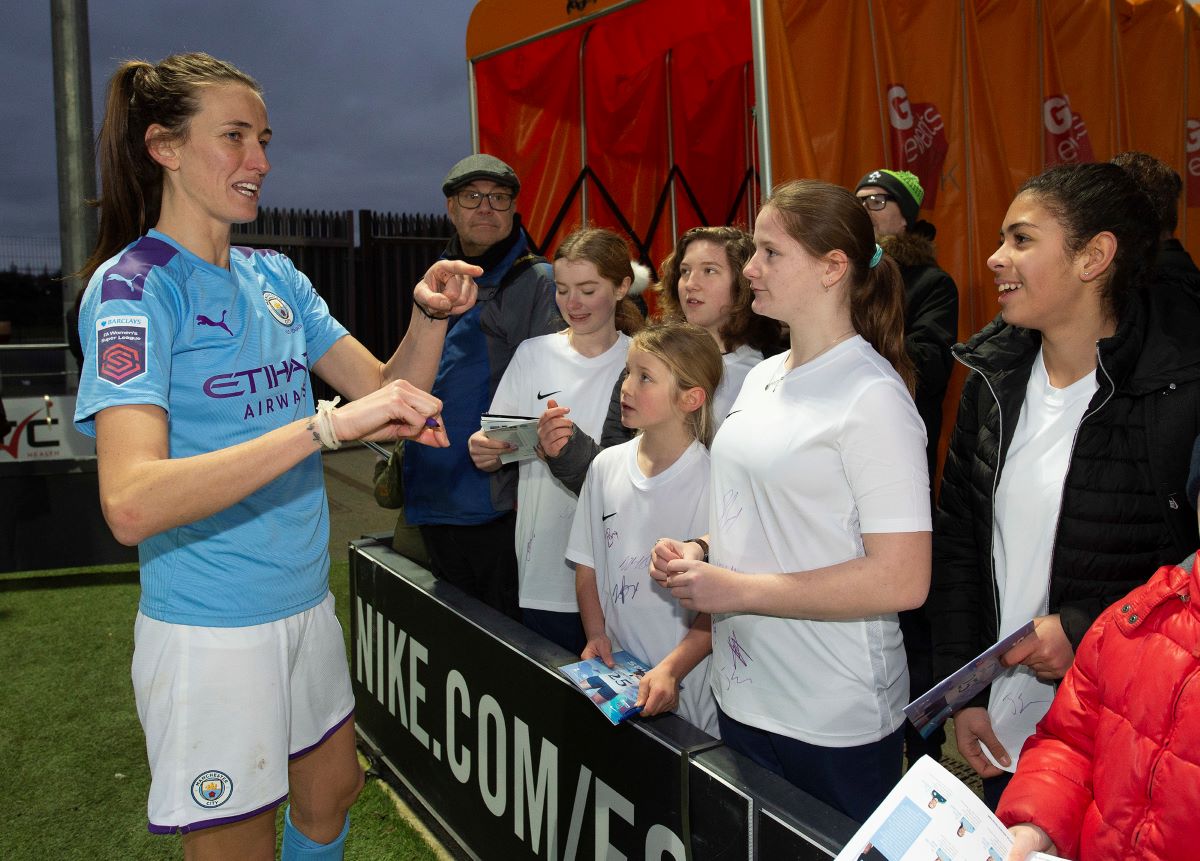 Manchester City Women's Jill Scott has agreed a two-year contract extension and will combine her playing role with a position as a coach.
The 33-year-old has been on the books of the club since January 2014, having started her career with her hometown side of Sunderland, before seven years with Everton.
The midfielder – who has made 167 appearances for City in all competitions so far, scoring 24 goals (while also boasting 149 caps for England) – will now figure as a player-coach until at least the summer of 2022.
Speaking about her extension and dual-role, Scott said: "It feels fantastic to have everything sorted and to know that I'm going to be at the Club for the next two years is something I'm really looking forward to.
"Although I've been named as a player-coach, I want to reiterate that I'm a player first and foremost – I still want to play for this team and achieve success."
Head Coach Gareth Taylor said of Scott: "She is without doubt a true ambassador for the women's game and we are extremely fortunate to have her with us.
"She still has a lot to give out there on the pitch as a player, but alongside that, myself and our staff are really looking forward to helping her with her coaching education as much as we possibly can."