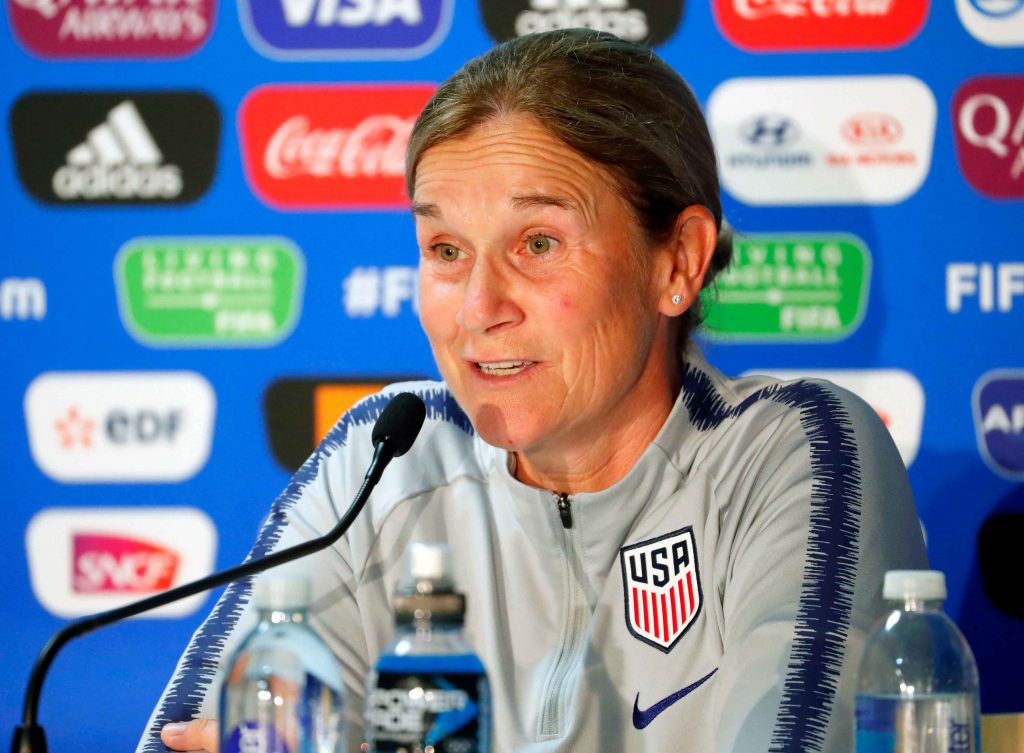 Jill Ellis, who led the USA to the last two FIFA Women's World Cup titles, will step down as head coach following the completion of the Victory Tour in early October.
"The opportunity to coach this team and work with these amazing women has been the honour of a lifetime," Ellis told ussoccer.com. "I want to thank and praise them for their commitment and passion to not only win championships but also raise the profile of this sport globally while being an inspiration to those who will follow them."
Ellis, who was the first coach in history to win two Women's World Cups, added: "The timing is right to move on and the program is positioned to remain at the pinnacle of women's soccer. Change is something I have always embraced in my life and for me and my family this is the right moment."
"The U.S. Soccer Federation and the sport in general owes Jill a debt of gratitude," said U.S. Soccer President Carlos Cordeiro. "Jill was always extremely passionate about this team, analytical, tremendously focused and not afraid to make tough decisions while giving her players the freedom to play to their strengths."
The five and a half years she spent in charge of the senior side was part of a 20-year spell in service of the US Women's and Girls' National Team programs.
US Soccer are soon to appoint its first women's team General Manager and then the search for a new USWNT head coach will commence.