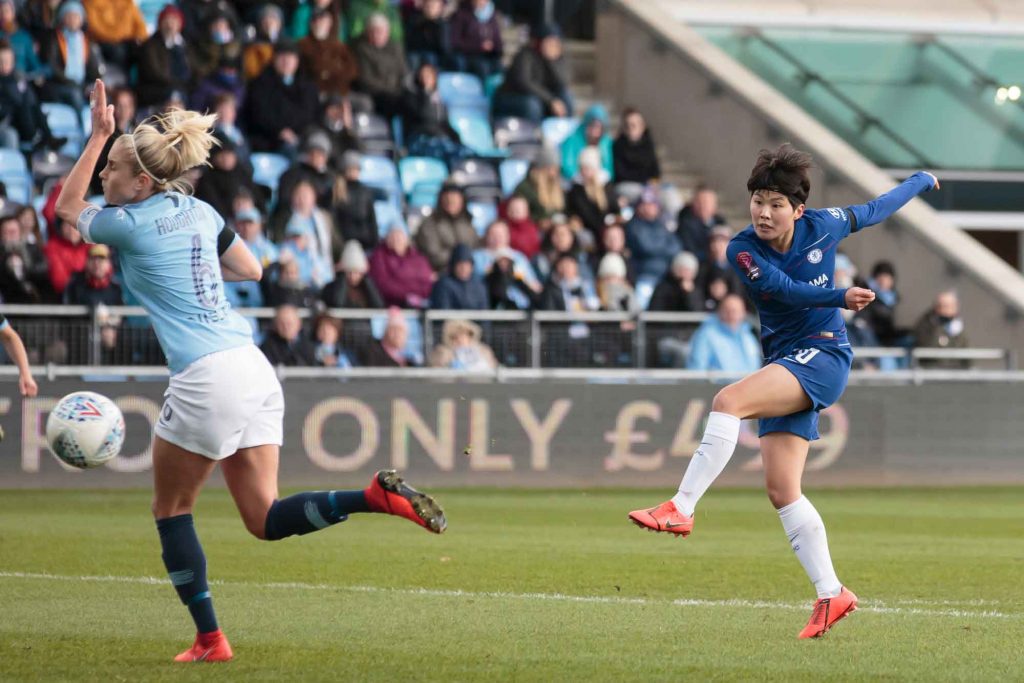 Midfielder Ji So-Yun has committed her long-term future to Chelsea, the 28-year-old having already made 136 appearances and scored 56 goals for the Blues.
After putting pen to paper on a new three-year deal, Ji told the club's website: 'It means so much to me to be able to extend my contract with Chelsea. I am always grateful for the opportunities and I am excited to stay with the club.
'We didn't win any trophies last year, so I want to win everything this year and I want us to be back in the Champions League,' Ji added.
'We all know that goals are very important this season – we didn't have a great start last season, so we missed out on getting valuable points.'
Manager Emma Hayes commented: 'I think the fact that Chelsea can keep their best players and they chose to stay at the football club is a real statement in itself.
'Ji is one of the best players in the world and she showed that in the Champions League last season, and every year she has progressively improved.
'Ji could play for any club in the world but she chose Chelsea and I think that's a big statement from her.'