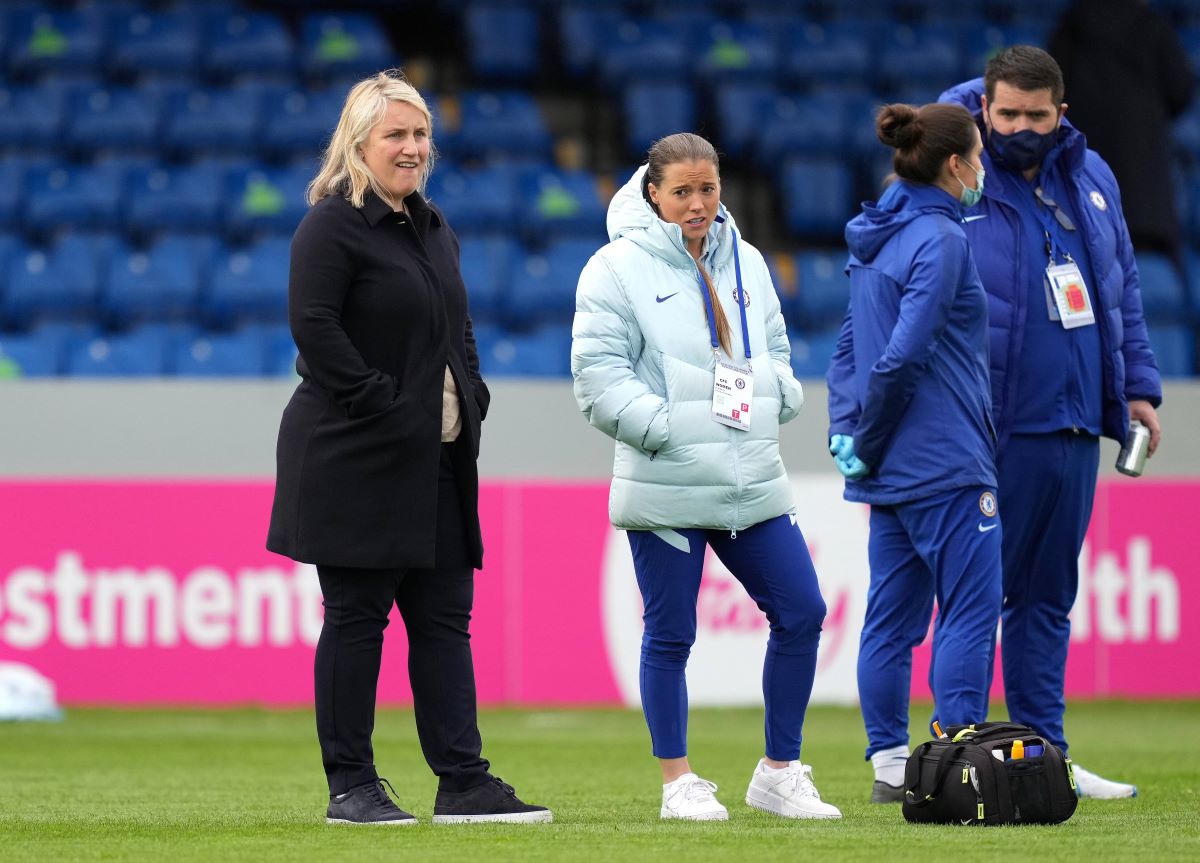 Chelsea's Emma Hayes won the LMA award for the Barclays FA WSL Manager of the Year, while Fran Kirby clinched the players' honour.
Hayes told chelseafc.com: 'I do what I do because I love it, not because I want awards for it. But of course, I'm proud when I'm nominated for these things.
'It's a team sport so I almost cringe a little bit, but this is for all my team behind the scenes, for Paul Green, Stuart Searle and Denise Reddy and the rest of the team that you might not always see. This is for all the hours of hard work they all put in to get us to the top.'
Kirby, who netted 16 goals and 11 assists in 18 WSL appearances, commented: 'I was quite shocked to win this one, it's been a really good season for all of us, so for me to win this is really special.
'I went into the season thinking let's just see what happens. For me being on the pitch and to be able to enjoy it again, that means more to me than anything else.'