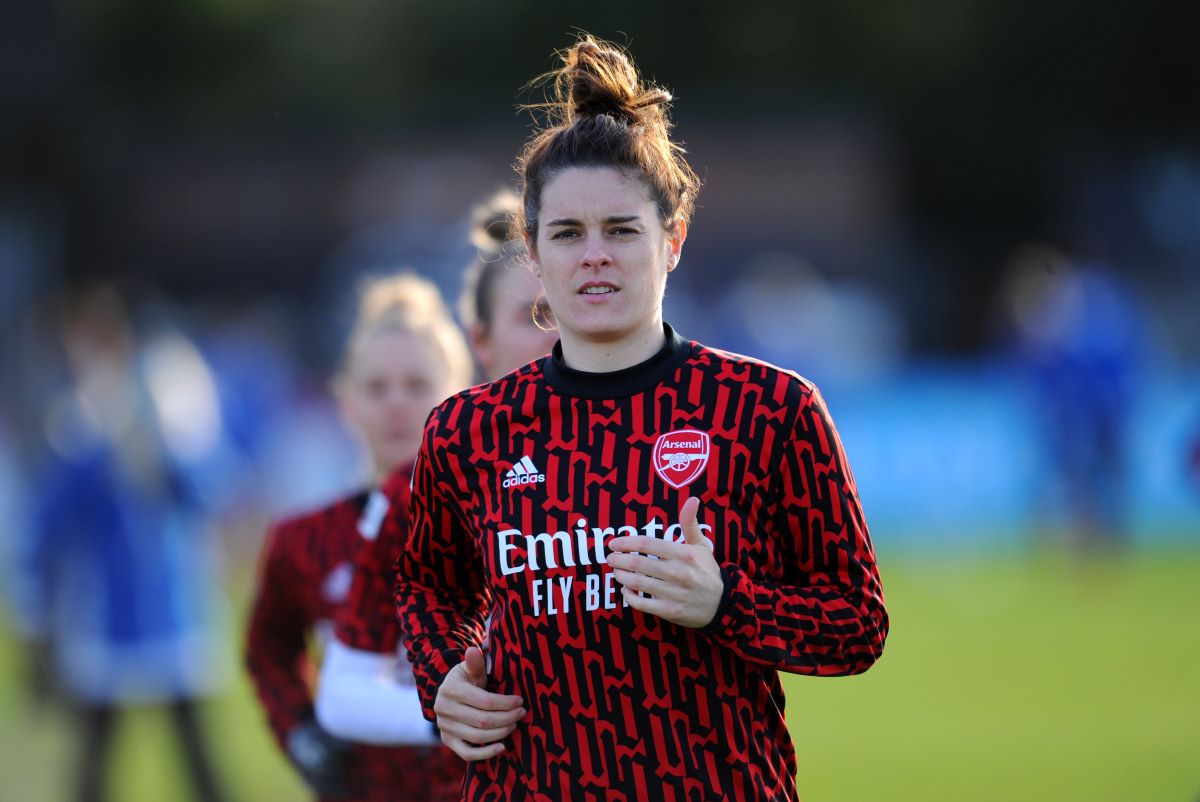 Arsenal Women's Jen Beattie has been honoured with the Helen Rollason Award at BBC Sports Personality of the Year 2021.
The award, which recognises outstanding achievement in the face of adversity, was given to the 30-year-old Scottish international defender who continued to play for her club and country despite her breast cancer diagnosis in October 2020.
Now cancer-free, Beattie told BBC Sport that receiving the Helen Rollason award was a "huge honour".
She said: "It was horrific, there is no other way to describe it, especially in the middle of a pandemic when you don't have your friends and family there with you."
Beattie, who now encourages people to get checked if they feel anything unusual, added: "Even being able to say the words 'cancer free' is just the best feeling."
#FAWNL: Oxford United Women inflict Ipswich Town's first defeat