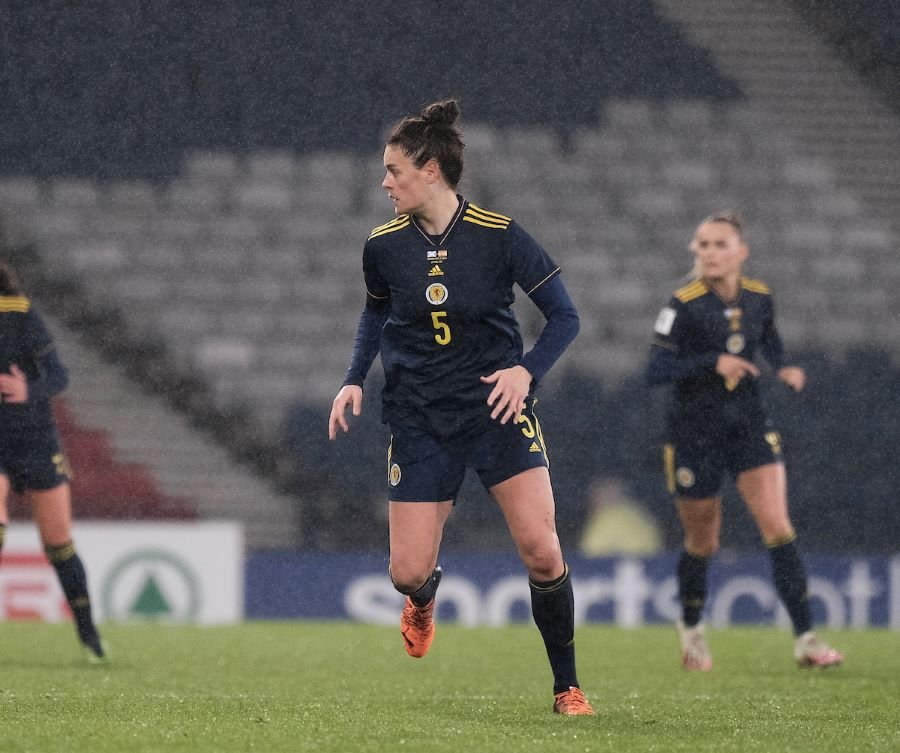 Scotland defender Jen Beattie has announced her retirement from international football after winning 144 caps over 15 years.
She helped guide Scotland to a first major tournament in 2017, followed by qualification for the FIFA Women's World Cup in 2019.
Her total of 24 goals included one in a 2-0 victory over England, another in a 3-3 World Cup draw against Argentina.
Jen Beattie told scottishfa.co.uk: "Representing Scotland has been an absolute honour and a dream come true.
"Thank you so much to every single staff member and player that has made my experiences so memorable and enjoyable. I've made friends for life.
"I've been a part of the national team for almost half of my life and it's been incredible to contribute to the growth of the game.
"I look forward to supporting Scotland from the stands and I wish Pedro and the team all the best for the future."
Scotland Head Coach Pedro Martinez Losa said: "Jen's contribution to the women's game in Scotland deserves the highest recognition and it has been a privilege to work with her.
"Her exemplary professionalism is an inspiration and she is a wonderful example of the determination, talent and dedication required to make it to the top of the women's game.
"On behalf of everyone involved in women's football in Scotland, I'd like to thank Jen for everything she has done for the game. It's been a pleasure to work with her and the legacy she leaves behind will be long lasting.
"This is not a goodbye but the start of a new chapter in her career, one in which she can always count on my support."