FA Director Kelly Simmons insists girls football's future is bright on International Women's Day.
Director of Football Participation and Development Kelly Simmons MBE insists the future of the women's game is bright after she visited a London FA Lidl Skills session which is celebrating a 91% increase in girls' participation within the programme.
England partners Lidl have spearheaded a drive to improve girls' participation at the grassroots level, with initiatives such as free girls only sessions and Simmons was at the Wembley Power League to see it in action.
Simmons, who is part of the driving force behind girls and women's participation at The Football Association spoke to 15 girls from St Michaels School and passed on her own advice to players and coaches alike.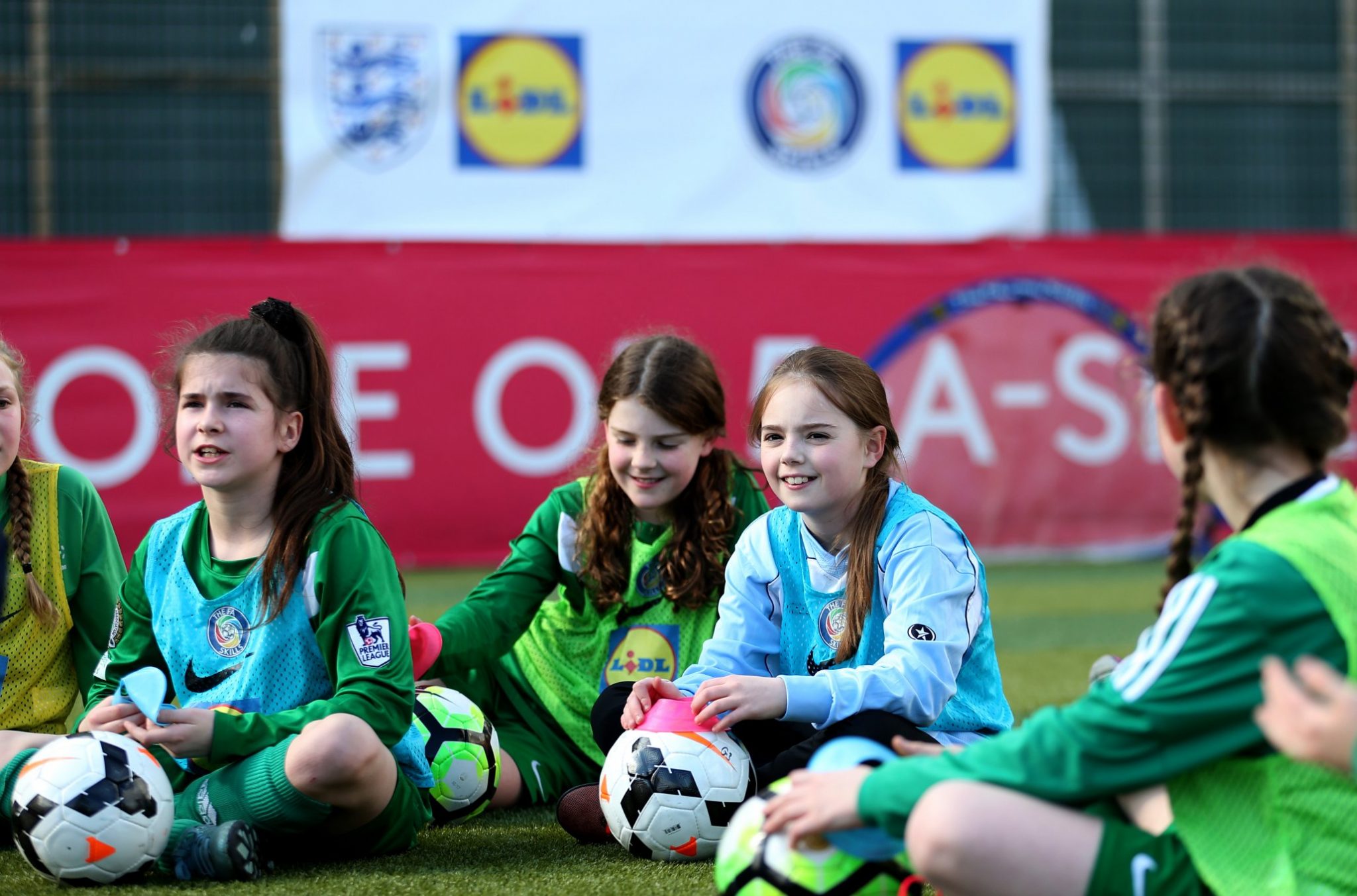 With International Women's Day once again shining a light on the achievements of women around the world, Simmons said schemes like the FA Lidl Skills programme, which gives girls the chance to play football, ensured the future of the game was in rude health.
She said: "The FA Lidl Skills programme has provided the opportunity for lots of young girls to develop their football skills without having to experience any of the social barriers preventing them from doing so. It's so important when developing any sport to start at the grassroots level and the FA Lidl Skills programme has been a highly successful initiative for getting girls started in football. It was fantastic to see how much these girls enjoy and are passionate about the game.
"Women's football in the UK continues to go from strength to strength and I am immensely proud of the work that has gone on behind the scenes to help it develop. The England vs. Wales fixture on 6 April has already sold 15,000 tickets, just another signal that the popularity of women's football is certainly on the rise."
Over the last three years, the FA Lidl Skills programme has given more than three million children aged 5-11 the chance to play football and has had a strong focus on growing the base of girls playing the national game.
Through their partnership with The FA, Lidl are committed to improving the quality of families lives, giving them the opportunity to lead an active and healthy lifestyle, from providing free FA Lidl Skills coaching sessions, to collaborating with The FA's chef to develop recipes to fuel footballers and their continuous focus on keeping fresh fruit and veg at fantastic value.