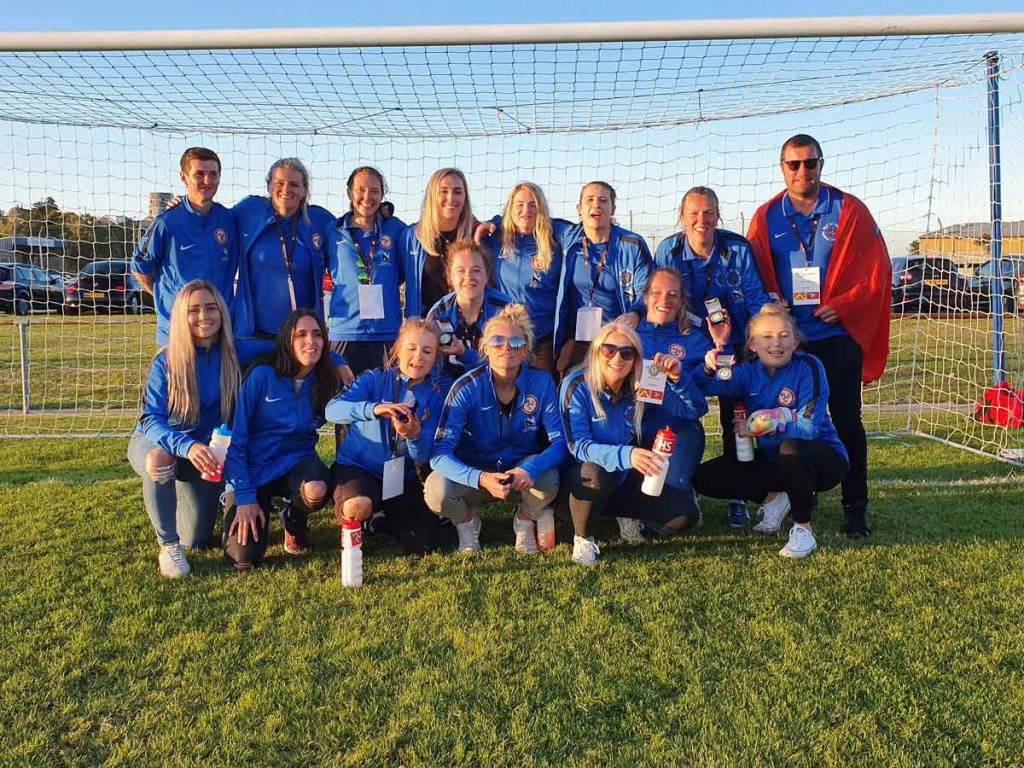 Isle of Man beat hosts Ynys Môn (Anglesey) 2-1 in the final of the Inter Games Tournament, with Jersey defeating Hitra 3-2 after extra-time for the bronze medal.
The event was a replacement for the football competition at the Island Games, as Gibraltar did not have the facilities to stage the tournament.
Sarah Wignall and Ellie Gawne had the Manx team two up at the break in Friday's final at Holyhead Hotspur FC, Catrin Evans pulling a goal back for Ynys Mon.
In the third place play off at Amlwch, Jersey twice levelled before Eve Watson hit the extra-time decider. Libby Barnett's penalty cancelled out Nina Antonsen's effort and even though Hitra were ahead again with a Kristin Jørgenson spot-kick on 87 minutes, Megan Wood replied in added time.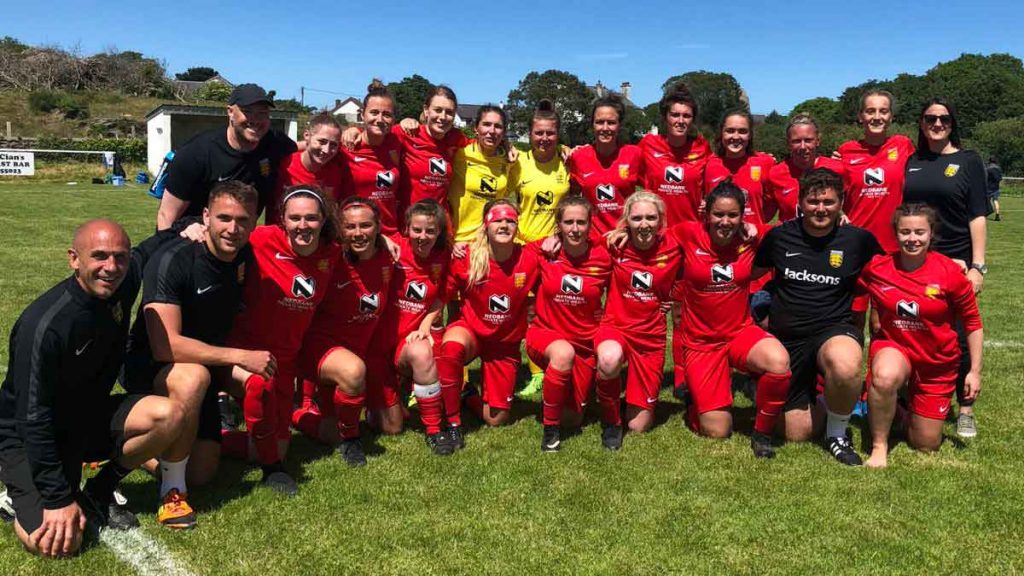 Ynys Mon had earlier edged Jersey 1-0 with a Lexi Crawley goal in the semi-finals, Isle of Man overcame Hitra 5-1 with a goal apiece by Becky Corkish, Gawne, Jade Burden, Casey Halsall and Wignall.
Western Isles beat Gibraltar 5-0 in the fifth place play off as Beth Macleod, Shana MacPhail, Maryam Lee, Mary Macleod and Ann-Louise Stewart all found the net.
Group A had ended with all teams on 3 points and Ynys Mon top on goal-difference from Hitra, whom they lost to 3-2 after beating Western Isles 3-1 with a Crawley hat-trick.
Isle of Man won both their group games, 3-2 over Jersey and 2-1 against Gibraltar. Jersey were second having hit Gibraltar 6-1, Wood scoring in the first and last minutes of the opening half.
It is expected football will return to the Island Games for the 2021 tournament in Guernsey.