The Irish Football Association has officially launched a new Girls' and Women's Football Performance Academy.
The initiative is a partnership between the association and Ulster University in Northern Ireland.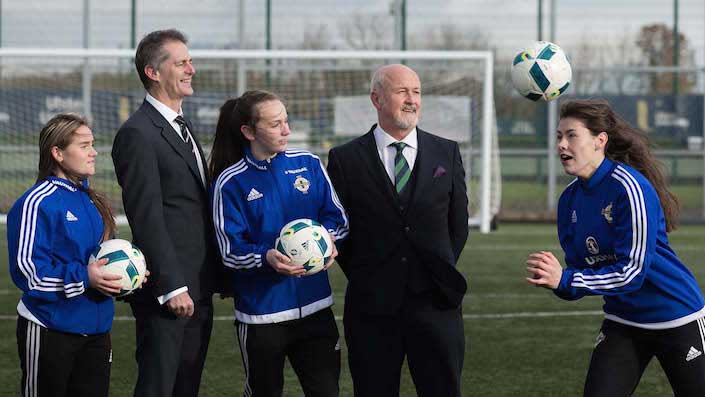 Irish FA Chief Executive Patrick Nelson explained the academy is a "natural progression" from the Regional Girls' Excellence Programme, which has been based at the university for the past nine years.
It will provide players with extra coaching and extra fitness training at the university's world class facilities while also tapping in to some of the best coaches and sports scientists in Northern Ireland and beyond.
Mr Nelson added: "Through the academy at Ulster University we hope to encourage players to stay at home to develop their game as well as receiving their education here. We envisage this will ultimately help to strengthen both our international and domestic teams."
With access to Ulster University's world class sporting facilities and expert coaching, the academy will create a pathway for talented young female players to develop and thrive while they simultaneously combine their studies at one of Ireland's leading universities. Students/players who wish to enrol on to the IFA Girls' and Women's Performance Academy will focus on and receive support in the following three areas:
Education
Talented Athlete Entry Scheme – 16 Tariff Point Discount (UCAS)
Undergraduate / P'Graduate / FT or PT
Alignment to Regional Colleges & School Systems
Jointly Funded Annual Scholarships
World Class Support Services – for the individual and for the squad
Cross Campus Programme
Academic Mentors
Performance
Full-time Programme of Training & Recovery
IFA Coach led
International Programme Preparation
Annual Programme of Matches – alignment to Irish Universities Football League & Intervarsity Competitions
Opportunities to play in British University Competitions
European & World University Games
Career
Full Time Academy Co-ordinator (main point of contact)
Career & Individual Development Plan for each player
Coach Education & Coach Qualification Opportunities
Work Opportunities
Advice & mentoring service to maintain healthy lifestyle management
Links to the Professional Game and Other Career Options
Currently the Academy has 11 players. Each player has been awarded the Performance Sport Scholarship for 2017-18, and several have entered university through the Talented Athlete Entry Scheme (reduction in grades). The scholarships provide funding towards the course fees of high performing athletes for one year.
Alan Teggart, the women's football development officer who co-ordinates the academy, said: "The students also benefit from flexible study options as well as specialist sports performance services. These include strength and conditioning coaching, nutritional advice, sports psychology and mentoring."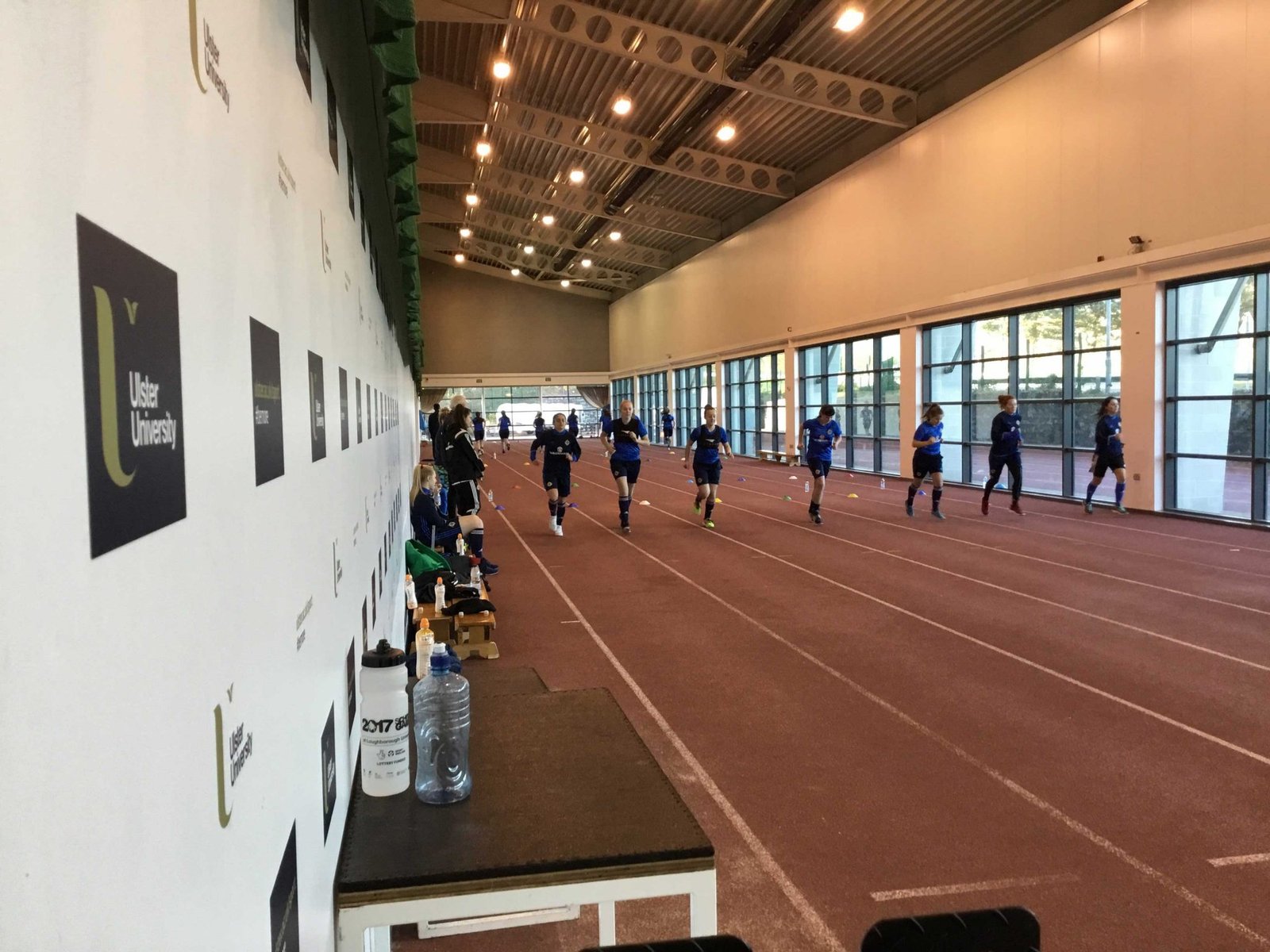 Alfie Wylie, the National Women's Manager for Northern Ireland, has been a huge driving force in raising the profile of the women's game in Northern Ireland. He believes the introduction of the Performance Academy will only aid the development of our female players while they continue their education.
He said: "The IFA Girls' & Women's Performance Academy is an exciting development for women's football in Northern Ireland. It is here we can give our best young players access to top quality coaching, facilities and sports science, and instil good habits and practices in everything from training to lifestyle management.
The academy equips our players with individual player development & international programme preparation
The expertise of the Ulster University staff has made a tremendous difference to the players. It has also enabled us to share this knowledge with our women's club coaches throughout the country. These coaches are a critical link in this partnership, which will continue to help us raise standards and performance in all areas of the women's game in Northern Ireland."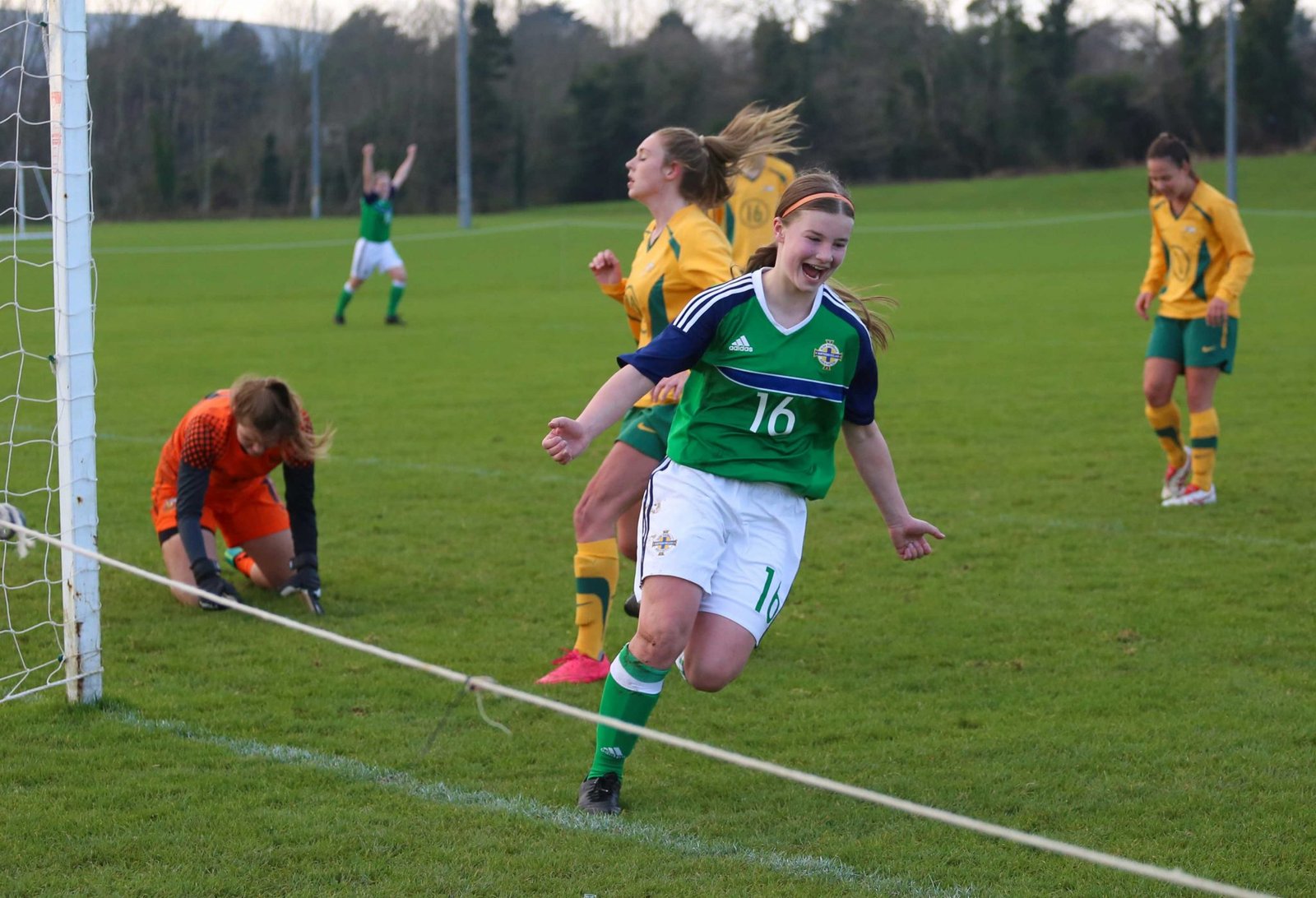 Ulster University Head of Sport Services Nigel Dobson said: "We are delighted to hold this partnership with the Irish Football Association. The package of support further cements Ulster University's reputation as a leading university for sport on the island of Ireland, from our sporting successes to our academic excellence and world-leading research in physical activity and exercise science."
For further information on the IFA Girls' & Women's Performance Academy and academic options at Ulster University please contact Alan Teggart (alan.teggart@irishfa.com) or Alfie Wylie (alfie.wylie@irishfa.com)