#Lionesses midfielder Jill Scott is hopefully going to hit another incredible milestone in her career tomorrow, when she makes her 150th appearance for England.
We say 'hopefully' because over the past year, there have been a few false dawns on that front and we don't want to tempt fate! If she has successfully tiptoed through training and avoided 'falling into any pot holes' at St. George's Park over the weekend, she will wear the armband and lead the team out against Northern Ireland and become only the second ever English footballer, after Fara Williams, to earn 150 caps for their country.
The FA and BBC will rightfully pull together a special package to celebrate this achievement and there will be goodwill from all across the game for a player so well-liked and well-respected, by her peers and fans too. A perfect advert of a footballer who gives everything – for herself and especially her team – and does so with a genuine enjoyment and love of the game.   
She took some time to speak with the press about this amazing landmark in her career a few days ago. As usual, she was as pragmatic, honest and self-deprecating as ever.
Here's some of what she had to say…
On her remarkable achievement and her future:

This 150th will be almost a year since my 149th which shows you never know what's going to happen in football. I don't like to set goals too far ahead. I think sport has a funny way sometimes. If I had played that Germany game [which was postponed], which would have been my 150th, it would have been five years to the day that I had made my 100th, and it's crazy when things like that happen.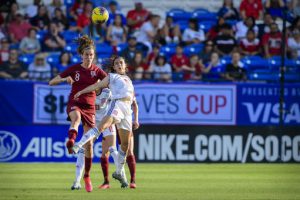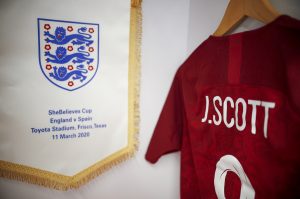 There's been moments when I thought maybe it will and then things have happened because of Covid and stuff. If it is to happen it will be an incredible achievement.
I haven't put a limit on when I'm going to finish playing yet. I still feel good, I can still run, so until the time comes when I can't, or someone tells me I can't then that's probably when that decision will be made.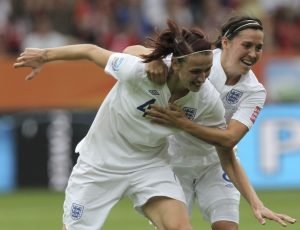 On the best and worst things about being the 'oldest' in the squad: 
These lines [points to crows feet] are definitely the worst thing! The best thing is the number of memories I have with people in the team and keep in touch with like, Casey Stoney, Fara Williams, Rachel Brown, the friendships that I've formed over the years. I feel so proud to have been able to know those players and have competed on a world stage with them.

On starting her playing 'journey' with Boldon CA Girls and her message to those watching on proudly from the club and all other girls across England, starting out at grassroots clubs: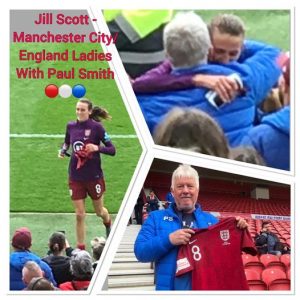 Just enjoying it is the massive part it. Obviously I started off at Boldon Girls, Paul Smith gave me the opportunity in a girls' team at the point I was told I couldn't play in a boys' team and thought I'd have to go and play netball, but this opportunity came from nowhere really. Now to think that young girls have this opportunity on their doorstep's is great.
One thing we've always said as players, even though our journeys have been difficult at times because we've had to fight against the perception of it being a man's game, only boys can play football – we've just wanted it to be easier for young girls.
There's enough pressure anyway, playing sport at any level, even kids put themselves under pressure and want to win. So, my advice would be just enjoy it. Have fun with your friends. Everyone's not going to go on to achieve what they perceive is the top but the friendships they pick up along the way, the values they pick up along the way, it'll help them when they get older.
My message is just enjoy it because hopefully when you see me playing for England, City or Everton I've always got a smile on my face, unless I'm putting in a tough tackle.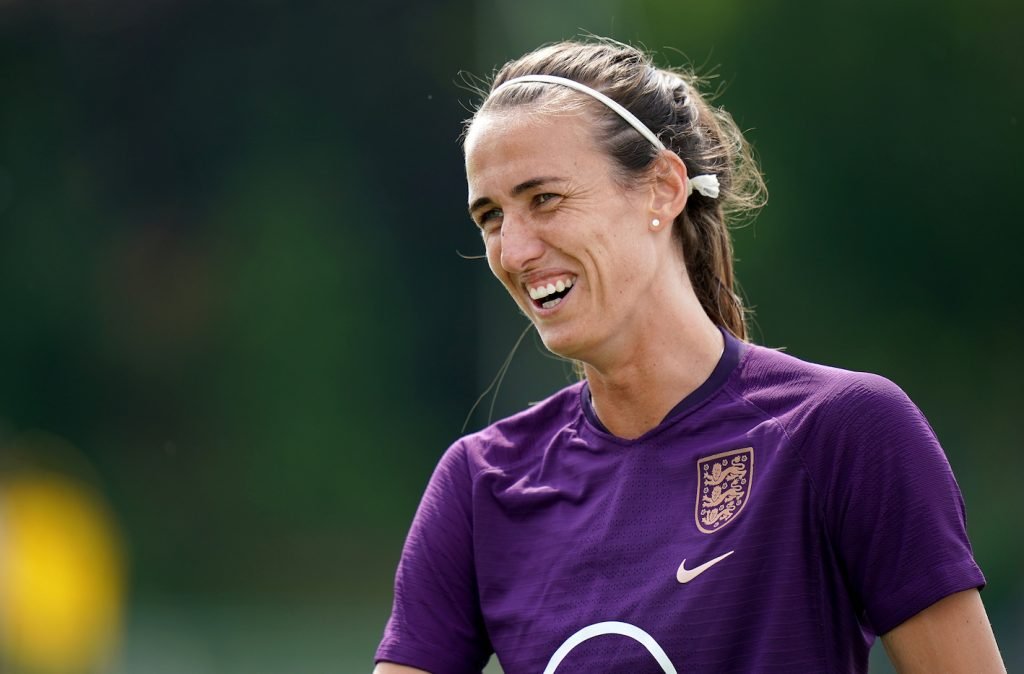 On potentially coming up against Rachel Furness (the Liverpool midfielder) on her 150th cap [Furney would be making her 76th appearance for Northern Ireland]: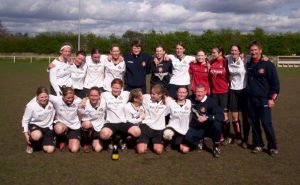 You know what? I actually thought about this last night! It must be on my mind. I was going to say, "Last night when I went to sleep I was thinking about Rachel Furness," [laughs] but it is actually true. I remember when we were 10, 11, 12 and we were competing against each other, Boldon against Chester-le-Street.
She was always such a tough competitor in the middle of the pitch, I knew I was going to get kicked and I learned pretty quickly I had to defend myself as well. So, 'if' we both play, after the game we'll be thinking we've been competing against each other for 25 years now. I think that's a good little story!

On whether she still sits at the back of the bus and now that many of her 'partners in crime' are no longer part of the squad, who is allowed next her now:
I don't think we've been on a bus for a while!
Yeah I still get the back of the bus. It used to be me, Karen Carney, Carly Telford, Laura Bassett… and then it went to me and Carly. Hopefully we can keep them seats but I can see the younger players edging further and further back. That's a good point – I might have to run on with my bag and claim my seat before they get a chance to take it!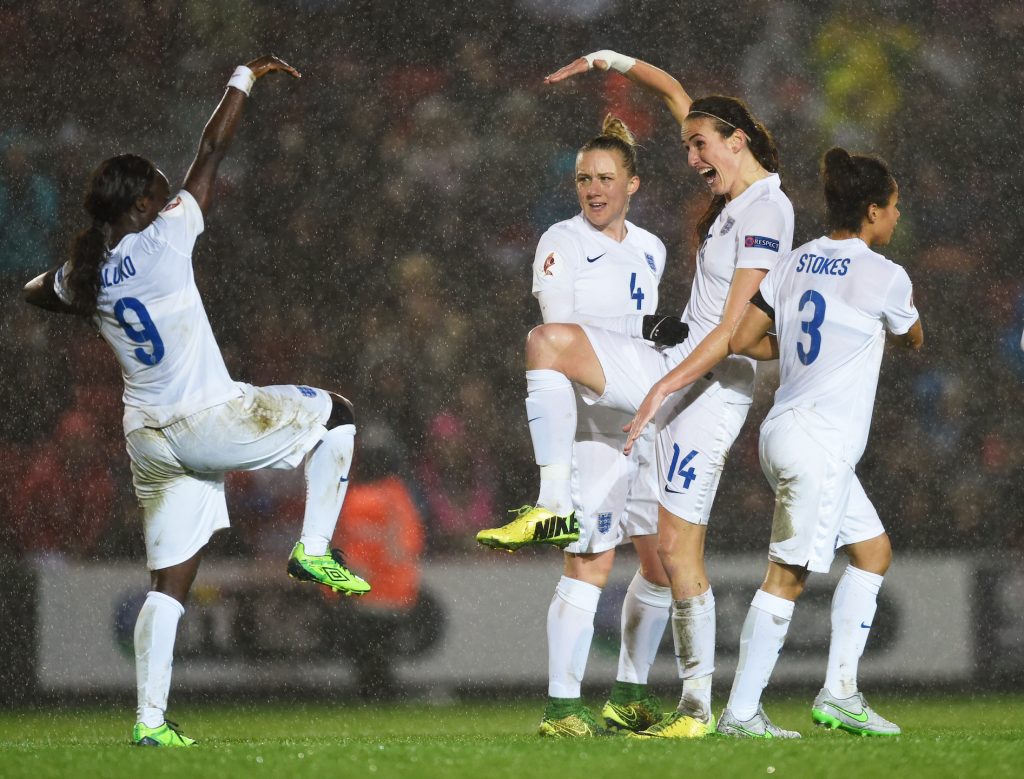 On whether, after so many false stars [postponed games due to COVID] she perhaps started to think the likelihood of her reaching the milestone of 150 was doomed:

I probably have felt a little bit anxious about it because the opportunity was coming up and you get excited and then it was taken away.
I said last time that 'good things come to those who wait' and if you're going to go on to achieve something that only two people in England have ever achieved then it's not going to be easy.
So I'm just trying to keep focused on the next day as much as possible, make sure I don't fall into any potholes when I'm out for a walk or anything like that, because I'm just thinking I hope nothing happens.
Whenever I pull on that England shirt it's such a proud moment. It's so weird to be sitting here at 34. I can't stress enough how I still feel like that 19-20 year old kid going away with England again, it's mad. It's like time has just passed and then suddenly this great achievement of potentially 150 caps is here. Hopefully time keeps passing and I keep feeling as good as I do.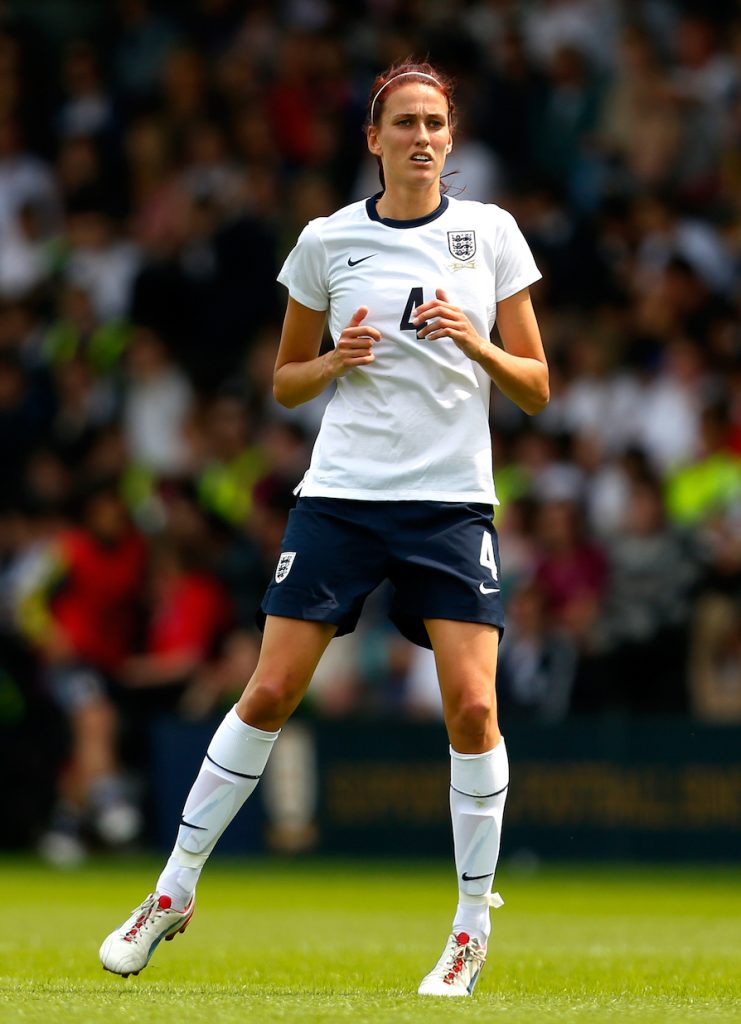 On the Everton move being a statement about how badly she wants to be in the picture for England and Team GB:
Yeah definitely. It's probably something I've not really spoken about in the past but my priority has always being playing for England. When I've reflected on my journey there's been a couple of times where I've had the opportunity to play abroad but there was maybe a change in England manager and I really wanted to stay in England and stake my claim because playing for England is the greatest thing I've ever done in my life. So, I've always prioritised that.
Before Christmas things weren't going too well for me. I didn't feel great in myself and I just knew that I needed a change. Man City were excellent and always said they would support me in whatever I wanted to do because of the service I've given them in the past. Everton has been so good for me. I am enjoying it so much. Playing in the games, being competitive, that's when I'm at my best so hopefully it was the right decision and keeps me in the England frame moving forward.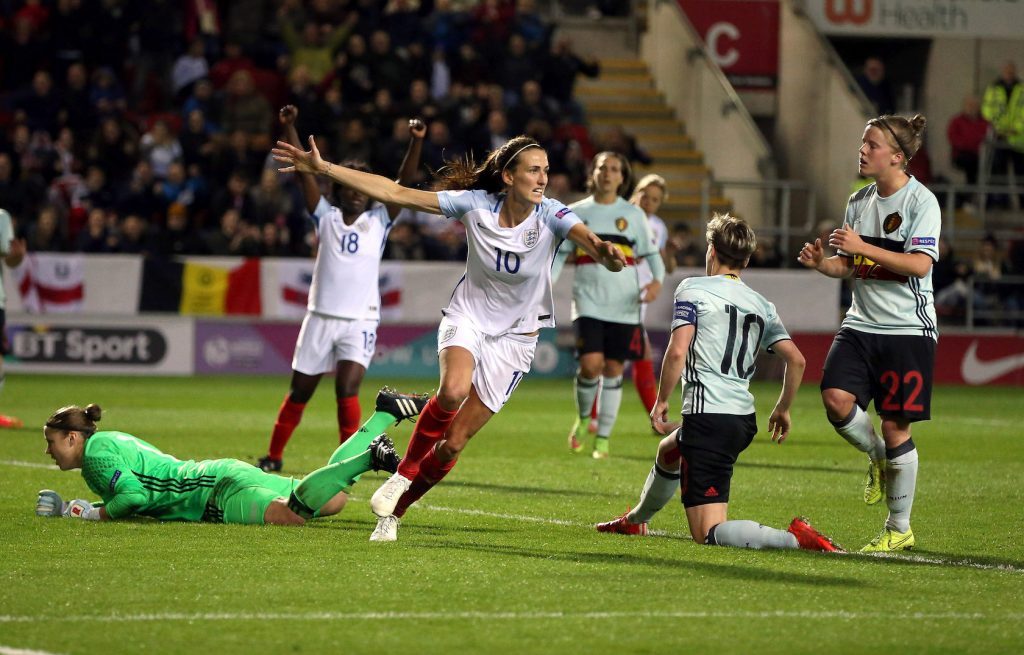 On a new manager coming in and whether there are things you learn to impress a new manager  – like Hege Riise – when they take charge of a team:

One thing I'm proudest of throughout my career is that I've just always been myself – always. 

If you get selected, or if you don't get selected, it's about you giving it 100%.
Sometimes you're not everybody's cup of tea. I have had managers in the past that have loved the work-rate and the work ethic in the centre of the pitch, but then, I've had managers that have probably looked more at the technical side. And so it's obviously with the work ethic that I know I'm probably going to be needed.
But that's football. I definitely can't change now. If she [Hege] is looking at a left-footer then I'm definitely doomed!
But I think it's important to just always be yourself and then you can always be proud at the end of the day. If you go in there trying to be someone else, you can never keep that up anyway because it's so tiring.
One of the things that I've always looked to over the years is that, if they feel like they don't want you, make sure that they need you, so I'll just stick to that.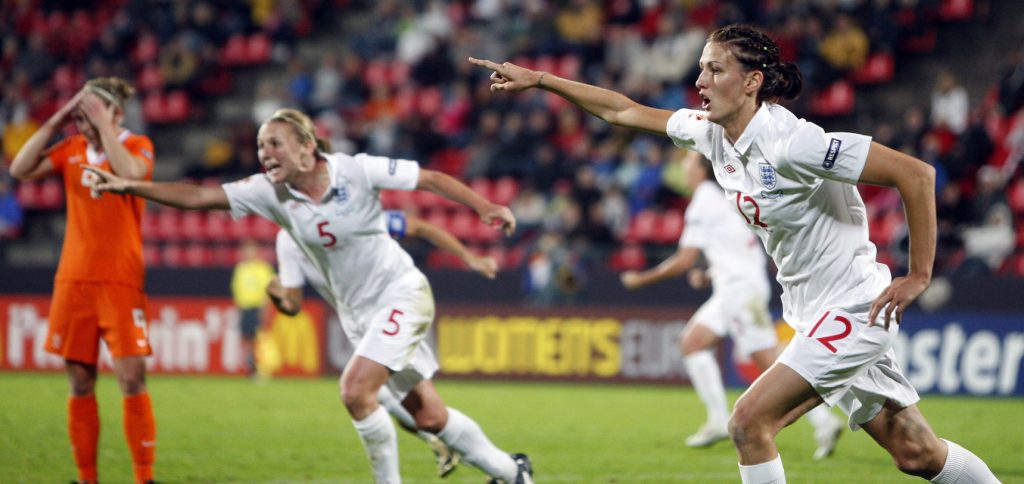 On the new players coming through, some of whom could make their debuts and passing on the experience:
A lot of the younger players are playing top-level WSL and that's probably why they've been recognised to come into the England squad.
You find that they probably have a lot of belief and confidence which is fantastic to see because maybe when we were that age we probably didn't have that, but they know that we'll always be here for them. I always try and have a little bit of banter with them so that they know that it's fine to come and talk to us if they ever need to.
The talent that's coming through is so exciting. Sometimes when players come through they suddenly go, "Oh these players are getting old," and they try to write you off a little bit but I don't get why we can't all just support each other.
Lauren Hemp and Chloe Kelly are just absolutely fantastic and I'm so excited for them, to see what they can do for England in the future, playing in big tournaments.
I know that they rely on our experience at times so I just think, 'Why can't we all help each other, be thankful for the different journeys we've been on?," because at the end of the day, that's what's going to make the England team great.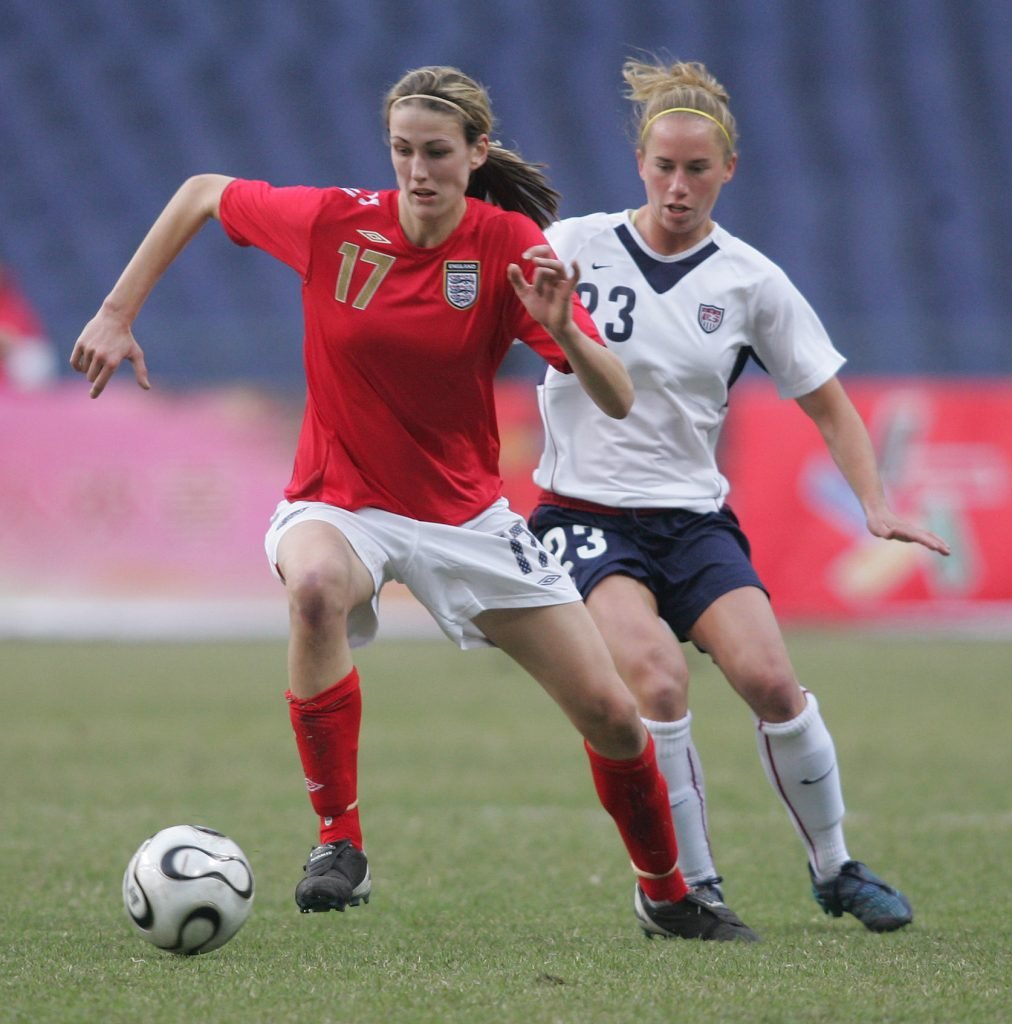 On the sadness that her family are missing her special moment:
Your family, your partner, they all support you throughout the highs, throughout the lows. Looking at my nephews and my niece, I've always wanted to do them proud.
Charlie, my nephew, he's 12 now, and he's probably been on this whole journey with me. And I think some of the best moments was the FA Cup run with Everton.  He was about two-years-old when we won the FA Cup and the best photo was of me with him and the trophy.
Those moments are taken away but kids are so used to social media nowadays that they'll probably recognise the achievement more through Instagram, than if they were actually there!
Why I want to do this every single day is always to make people proud. And hopefully, that can happen again on Tuesday.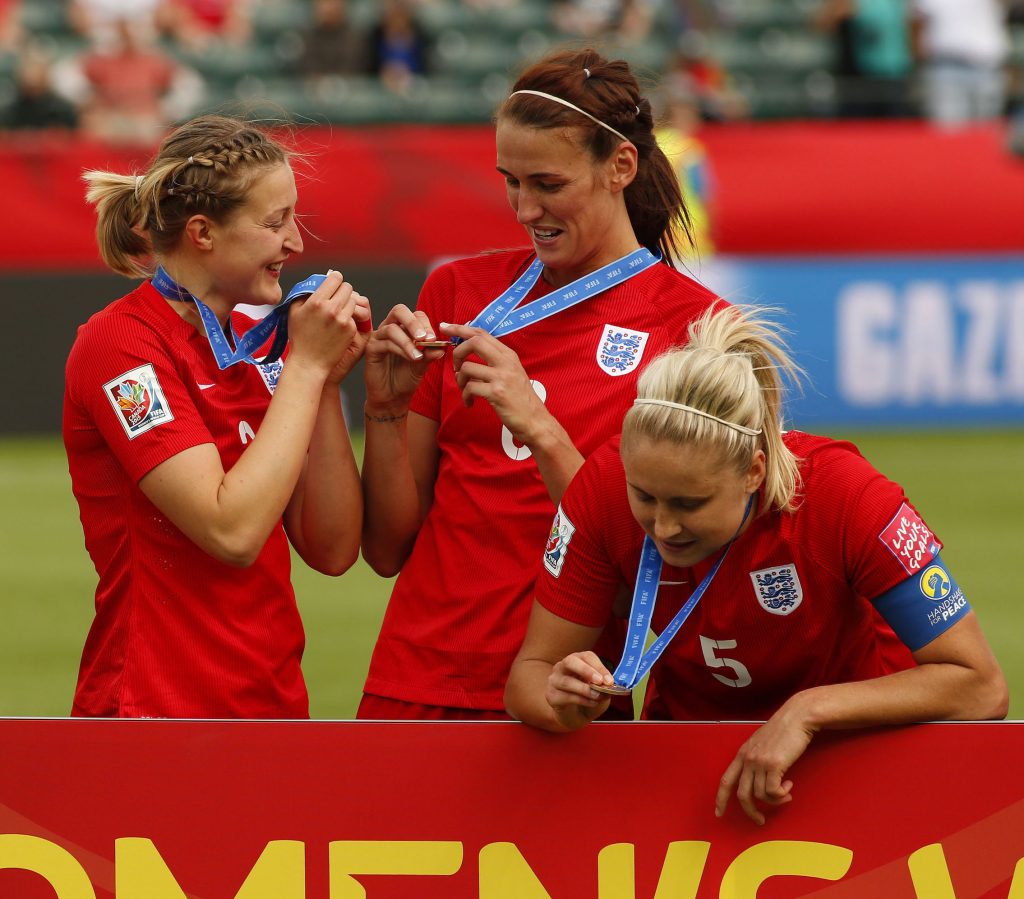 NEW BOOK: Awaiting 'ARRIVAL – How Scotland's Women Took Their Place on the World Stage and Inspired a Generation'