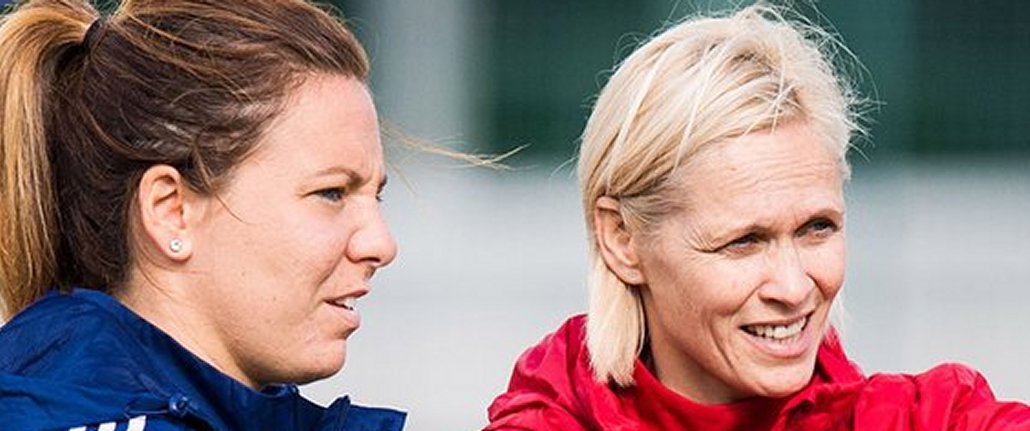 At the start of the week, new Scotland head coach Shelley Kerr met up with her squad for the first time along with her assistant Andy Thomson and new support staff.
The Scottish FA says the long-term objective is to reach the World Cup in France 2019 with Switzerland, Poland, Belarus and Albania standing in the way.
First up though, Hungary lie in wait tomorrow in Budapest in an international challenge match.
Ranked 39th in the world they come into the game in good form, winning two of their last four games and drawing the other two.
Scotland's last match was their first ever win over Spain in a 1-0 victory in Euro 2017.
Team news
Erin Cuthbert suffered an ankle injury on Monday at training before the team flew to Budapest.
Shelley Kerr has called up two uncapped players, including Lee Alexander who is no stranger to the national team, having been included in the Euro 2017 squad and is the number one goalkeeper at Glasgow City.
Lucy Graham will also be eying her first cap for her country having impressed with Hibernian of late. The 20-year-old energetic midfielder was called up to the squad in April for a friendly against Belgium and previously played for Scotland U-19s.
Lana Clelland is also selected in the squad and has been in hot form for her club side UPC Tavagnacco, having been top scorer in the Serie A last season. She has continued her goal-scoring at the start of the new term, notching nine goals in her last two games.
Where to watch
The match will be streamed live online by Hungarian broadcasters M4 Sport TV and there will be live updates on the Scottish FA Twitter account.
Pre-match thoughts
Andy Thomson: "I've really enjoyed my role as assistant coach so far. The girls have been committed, motivated and shown a great attitude in the first couple of days.
"I've watched loads of previous games to get a flavour of how they've played as a unit and to also get a lot of insight into the women's game.
"Any time you have a new challenge, it's always good. We need to test the players to get to the next level as we need to build on the success they've had."
Rachel Corsie: "It's been a fresh start. The attitudes in training, around the hotel and among each other has been really positive.
"There's been a lot of motivation from within the camp to impress the new coaching staff and there is a lot of focus to take on new information.
"We are targeting qualification for the World Cup and while we are aware how tough it'll be, we know we've got a great chance.
"We've done work preparing for the game tomorrow and we really want to find our style and take advantage of a competitive 90 minutes and gel with each other.
"Shelley is developing a culture from the start which is inspiring for all of us and will allow us to prosper."
Pictured – Rachel Corsie and Shelley Kerr (scottishfa.co.uk)