So there we have it, another season of FA Women's Super League and Championship thrills and spills have come to a brilliant close. But have you ever wondered how this one even got off the ground given the pandemic? And how did clubs (mostly) keep calm and carry on throughout?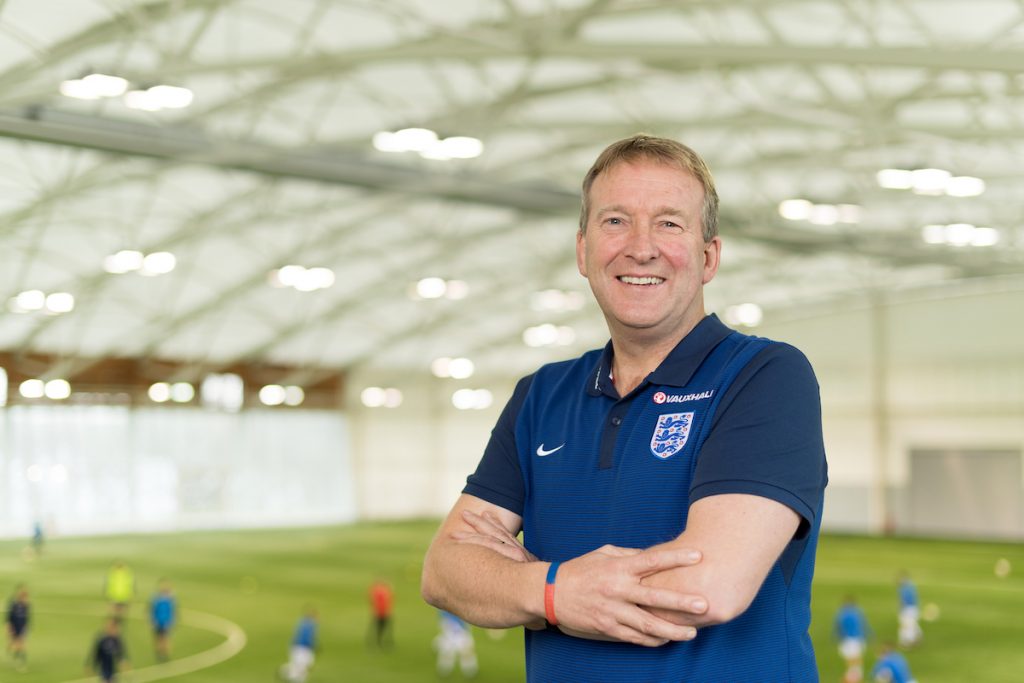 David Faulkner is the FA's head of performance for the women's game and the man who, alongside chief medical officer Pippa Bennett, has helped WSL and Championship clubs tread a Covid-safe path through the pandemic.
Here's what he told Catherine Etoe about the work it has taken to finish the season, from creating 'Covid officers' jobs to testing, making it through the Christmas holidays and stopping goalkeepers from sharing houses…
On getting ready for the start of 2020/21:
One thing it's important to emphasise is the level of apprehension and uncertainty of the unknown in the 2019/20 season. That's what we picked up from the players and that's what dictated our approach. We were also very keen to take the clubs with us. So, Pippa and I decided to set up a Covid officer group at every club to be responsible for guidelines, communication and delivery of protocols.
On the Covid officers role:
We met with them once a week and their job was to build confidence and trust, but they had complete authority. They could go on a pitch and stop a coach from coaching if they weren't following protocols, such as social distancing, wearing a mask, cleansing equipment, not swapping bibs. It was to provide a level of consistency across the league so everybody felt safe to play competitive, high level football. When any team lined up for a match, a player could look across at another and be confident that what they'd experienced was the same.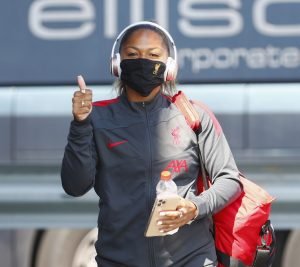 On communicating with the players:
We also had fortnightly player calls to reinforce what we were working on within the clubs. The captains of those clubs and head coaches were on a call with Pippa and myself repeating the areas. It was all to get through that phase of anxiety and lack of confidence.
On the testing the clubs had to go through:
We introduced PCR testing, the gold standard, twice a week initially – which we consulted the clubs on – and slowly, but surely, if you look at the results in the early days, they spoke for themselves in terms of the number of positives. Later we moved it to one lateral flow on Match Day -1, and a PCR.
On the day-to-day rules; players driving to training and matches:
Are they coming in individual cars, wearing masks; if they're sharing, has that been checked by the club and if it's two people, is one in the back and wearing a mask with the windows open.
On changing room and training protocols:
Normally we would look at a maximum of six, all social distancing; equipment, is it being sprayed down, balls, posts sanitised. Are meetings on the pitch socially distant. With meals, are they sitting in a social distance room, how was it delivered, were they taking away snacks.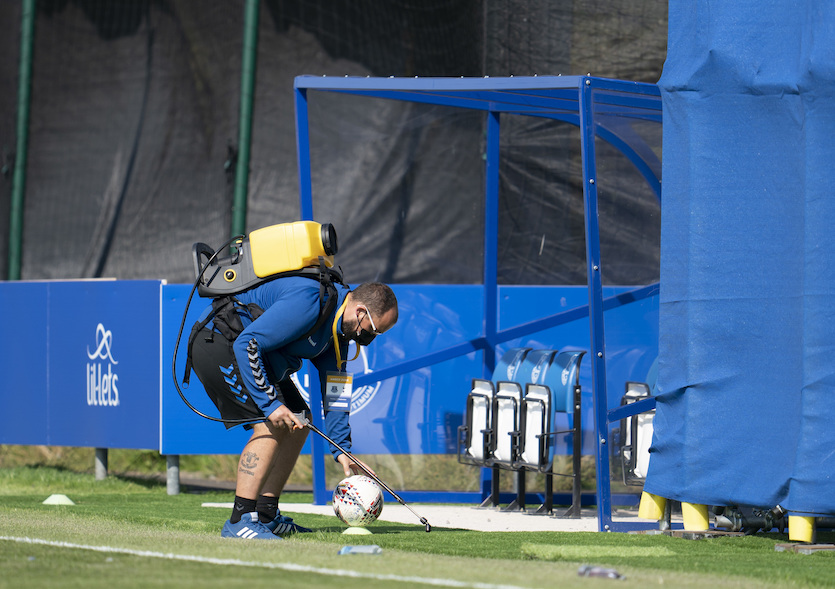 On players in house shares:
One of the early things was to make sure all the goalkeepers didn't live in the same place!
On positive tests in shared houses:
We worked with the clubs on that. We did have scenarios where an individual may have shown symptoms or tested positive and they had to isolate. The club's medical officer would go to Pippa to assess the risk. Nearly 80 per cent of our positives resulted in no-one else having to isolate because of the protocols that had been put in place. We were medically driven and even in my role, I wouldn't know who was involved.
On being seen to do the right thing:
It was important, as these games were being televised, that we were setting a good example of best practice and demonstrating we know it's a privilege we can still play.
On tricky moments:
We had a really good phase up to November and then we had to really tighten things again. I use the term revert to type, people got a bit complacent, over-confident, so we had periods where we had to reinforce areas around, say, huddles before the game, goal celebrations, social distancing on the bench.
On the impact of the Christmas holidays:
We always knew that players were going to have a break, the biggest focus was their mental health and wellbeing and they've been very disciplined. So we knew coming back from Christmas would have its challenges. That, combined with the new variant of Covid-19 coming on the scene, didn't help.
On stepping protocols up in January:
We had to put enhanced protocols in, so players turning up changed, going straight into training; limited physio, massage therapy; picking up some nutrition then going home. We had to pull it back to where we were in July. I have to say, in the first 10 to 15 days of January, I don't think we could have been more diligent.
On the work of Championship clubs:
There was a concern, could the Championship clubs, without the same level of resource, be able to do what the WSL clubs could and I have to say they have been magnificent. I commend them. We gave them the opportunity to demonstrate they could meet the elite protocols and they have. They've been very resourceful, creative and have gone above and beyond to ensure they could deliver.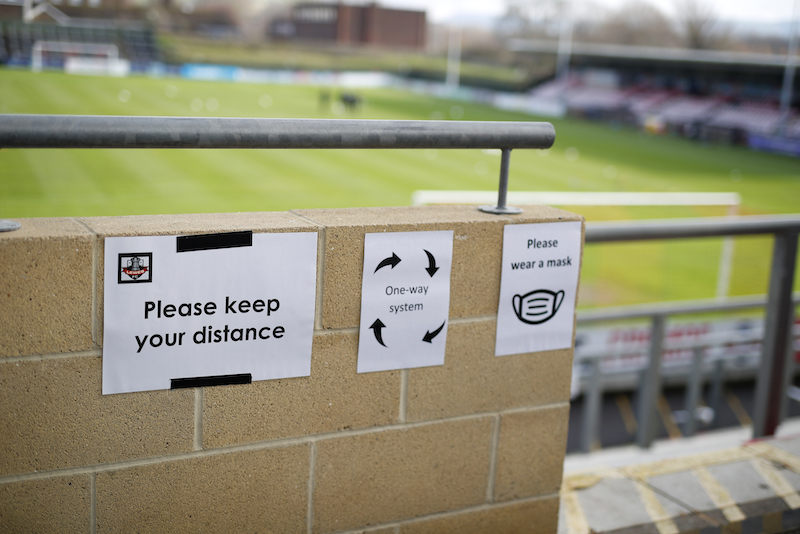 On the clubs:
I think the clubs can be justly proud of how they've addressed Covid-19, because in my time in performance sport – I've been to Olympic Games, Commonwealth Games as well as the professional game – this has been one of the biggest challenges. It's been a fantastic example of governing body and clubs working together. They have embraced everything we've done.