Nine out of 10 fans in the women's game say they will return to watch live football, according to a new survey by the Football Supporters' Association (FSA).
Women's football will be buoyed by the findings which show that more than half of regular match-goers (61%) are willing to return straight away while a further 28% said they would return within three months, should kick-offs restart in autumn. 
However, there's still work to do to ensure fans feel safe within stadiums as one in 10 fans say it will take more than six months for them to return, or that they potentially won't return at all.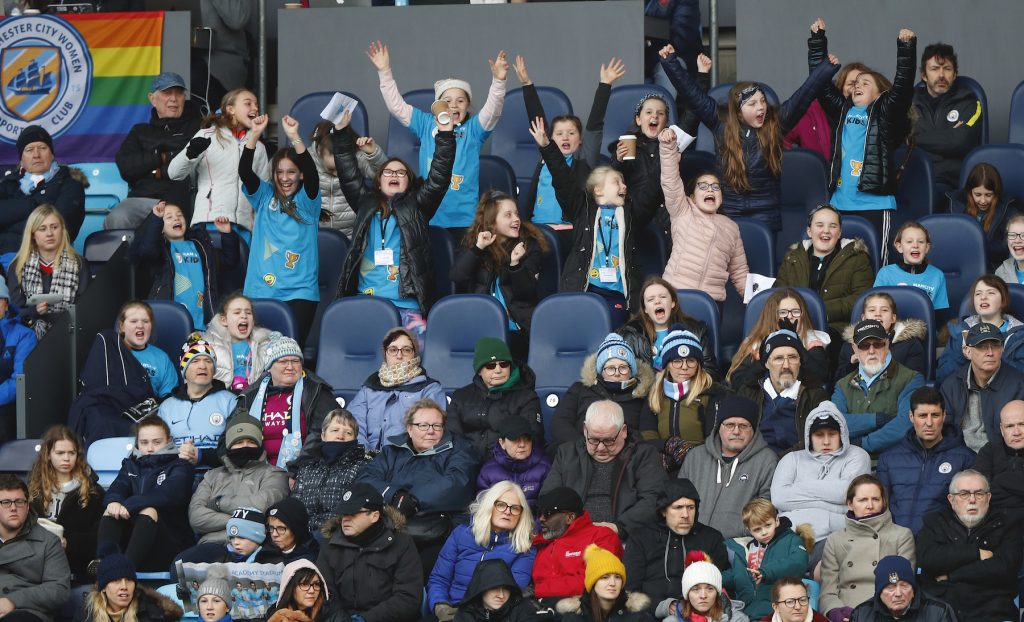 The FSA survey, carried out in partnership with women's football magazine She Kicks, is the biggest fans' survey on the return to football for the women's game. Almost 1,500 fans across various levels of women's game gave their views and identified key safety measures necessary for a return to stadiums.  
Survey findings:
An overwhelming majority (83%) said they wanted to return to watch the game to support women's football;

88% of fans trust their club to ensure the safety of supporters;

47% say football should only return with fans in stadiums;

Fans described themselves as 'excited' (67%) and 'optimistic' (43%) about the return of football, although nearly a quarter (23%) described themselves as 'apprehensive';

Almost 40% of respondents said they wanted to see a drop in Covid-19 cases before they return.
Attitudes towards safety:
86% of fans who are choosing not to return immediately said they would feel more comfortable if queues were managed in a socially distanced fashion;

The availability of hand sanitiser (86%), published hygiene procedures (85%), and risk assessments (82%) by clubs also scored highly in terms of reassuring those supporters about their return to grounds. 

More than 70% of fans want clubs to consult fans over new measures

37% fans are delaying their return because they have health concerns and 19% because they regularly attend with someone who has health concerns. 
(Robin Parker for The FA)

Jen O'Neill, editor of She Kicks, said:

"It is really encouraging that supporters are excited at the prospect of returning to watch live football and that more than 61% of supporters are ready to come back straight away. We are also pleased to see that fans have indicated that a big motivating factor is wanting to support the women's game specifically."

Deborah Dilworth, women's game network manager for the FSA, said:

"Whilst fans have indicated that they do trust their clubs to ensure safety, they have expressed an overwhelming desire to only return to football when it is safe to do so. 

"The results identify a number of key actions clubs need to take for their supporters to feel safe, and for our clubs to survive and thrive post-lockdown it is vital that clubs and leagues work with fans to ensure that our concerns are listened to and acted upon. Fans must be engaged in a genuine way across a number of topics in terms of the running of their clubs."
Deborah also says the survey shows there is an appetite for supporters in the women's game to be properly consulted on key decisions. The FSA women's network provides a route for clubs to build or establish relationships with formally run groups.  
"It is vitally important to encourage this spirit of cooperation if the game is to recover from the effects of the public health emergency and to continue to grow in the future," said Deborah.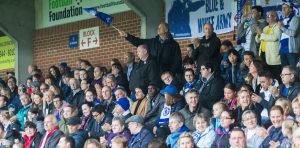 More information about the survey:
The research was conducted online between Thursday 23rd July and Friday 7th August, with 1,441 fans completing the survey.

The majority of responses were from regular matchgoers – 46% of respondents attend at least 10 home games in a typical season and 71% attend at least one away fixture.

50% of respondents were female, 47% male, with 3% transgender/other/preferring not to say.
The breakdown in terms of clubs supported was:
FA Women's Super League – 68%

FA Women's Championship – 9%

FA Women's National League – 23%
For more detail on the survey and further statistics, contact Deborah Dilworth at the Football Supporters' Association on deborah.dilworth@thefsa.org.uk.
The Football Supporters' Association is the national supporters' organisation for all football fans from England and Wales with more than 500,000 individual fans and members of local supporters' organisations from every club in the professional structure and many beyond. Find out more about the FSA and its campaigns via  www.thefsa.org.uk or on Twitter @wearethefsa