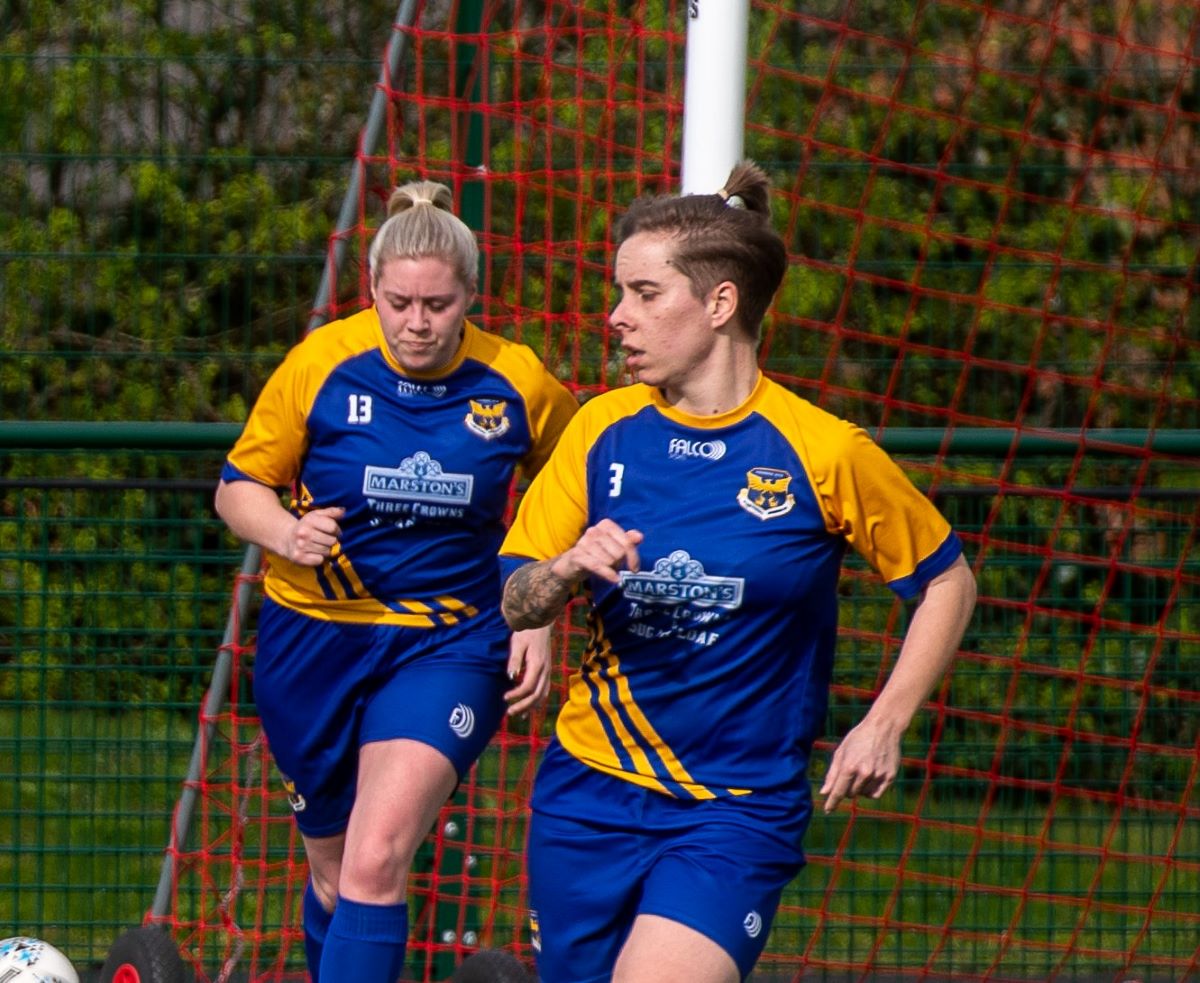 We spoke with Wyre Forest Phoenix Ladies' Stef Harvey, whose side is not out of the running for success this season despite huge gaps in games even before Covid-19 started to hit.
Stef is a 31-year-old player in the Mid-West Counties League, she is co-head of the Phoenix female development section and also coach of their U-11 girls. While the seniors have games in hand to press the league leaders, the girls are hoping to resume their campaign with a cup final still to contest.
SK: Can you tell us a little of your footballing history and any personal high points?
SH: I started playing in the street where I lived when I was around 6 after watching my brother play and I just became obsessed. I was very rarely seen without my football after that, I joined a local girls team when I was 13 after a school friend took me along to a training session. I joined the team and never looked back. We played up until 16 when unfortunately there wasn't a league we could enter. Many of them went on to West Brom but unfortunately I had to have a knee operation so I never got the chance. However, luckily a few years later when I was around 19, my youth team manager and assistant manager set up a ladies team back at our original club and I rejoined. I had a short break when I was 20 to have my daughter and then came back into the game but as a coach for a few years. But I dearly missed that feel of the ball hitting my boot and went back to playing for our county team around 2011-ish and haven't looked back since.
A personal highlight for me is definitely during my youth team days and my team doing the double, winning the league and the cup. I was an incredible feeling and something I will never forget. It was such an achievement for just a street-kid footballer.
SK: How has your team's season been going and have you been happy with the campaign so far?
SH: My Under-11s have had an incredible season moving up to 9-a-side and having to learn the offside rule has not phased them one bit. They are currently on a unbeaten run of 13 in a row and have gotten themselves into the cup final which is due to be played on 17 May but Covid-19 may have different plans for us.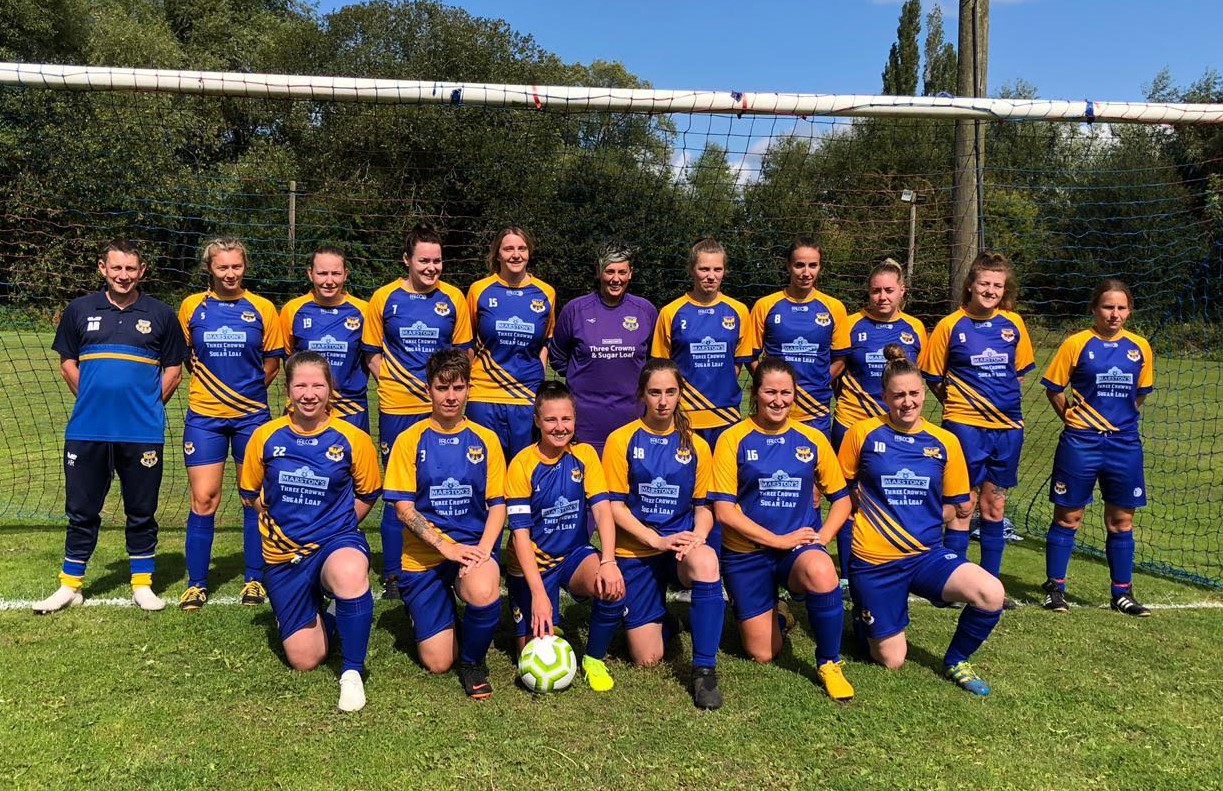 The ladies team have been hit with a lot of postponed games, we played one game in 13 weeks at one point and its been awful. We currently have 5 games in hand to top of the league and are playing catch up. But we have been patient and played with our hearts every game since. Fingers crossed the season isn't going to be finished now and we can restart soon and get back to the campaign.
SK: Any rising stars, club veterans and/or stand-out personalities that our readers should know about?
SH: There are a lot of stand out characters in my Under-11s but I have to give a special mention to the ladies skipper Chelsea Mudge. Jeez that girl can run! She covers every blade of grass on the pitch every game and has a fantastic knowledge of the game that she uses very intelligently to help us as a team to play to our best ability. She is also only about four foot tall but can leap like a dolphin.
SK: What are your hopes for your team and/or personal aims once you can resume playing?
SH: I have everything crossed that my Under-11s at least get to play in the final that they have worked so hard to get themselves into, they are going to be truly devastated if they don't get the chance to play for the cup. Also, I'm hoping our team get the chance to finish the season and get the chance to finish high in the league like we are aiming too. We work hard every week with our fantastic manager Alex guiding us and we will be gutted if it comes crashing to a halt. Personally, I am hoping to get back to full fitness after tearing my calf eight weeks ago. I played two weeks ago scored and got player of the match, not too bad at 31 and with a torn calf, but hopefully by the start of April I will be back to full fitness again.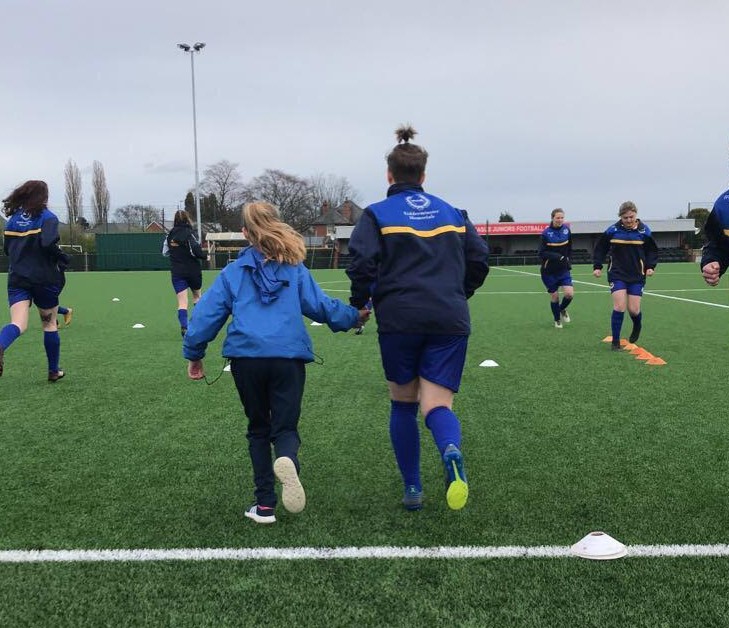 SK: Any football-related things you will be doing to help fill the void.
SH: Whilst all footy is off I'm hoping to get myself to the park with my daughter Elli, who plays for my Under-11s, as much as poss, do some training together and keep ourselves switched on and ready for some hopeful good news that the season will restart early April.
I would just like to add that as much as its disappointing that all football has been postponed at the moment it really isn't the be all and end all when something like Covid-19 is happening in our country. So, please stay safe and keep well everyone and look after each other.
Kingfisher comeback to capture Worcestershire FA Women's Cup