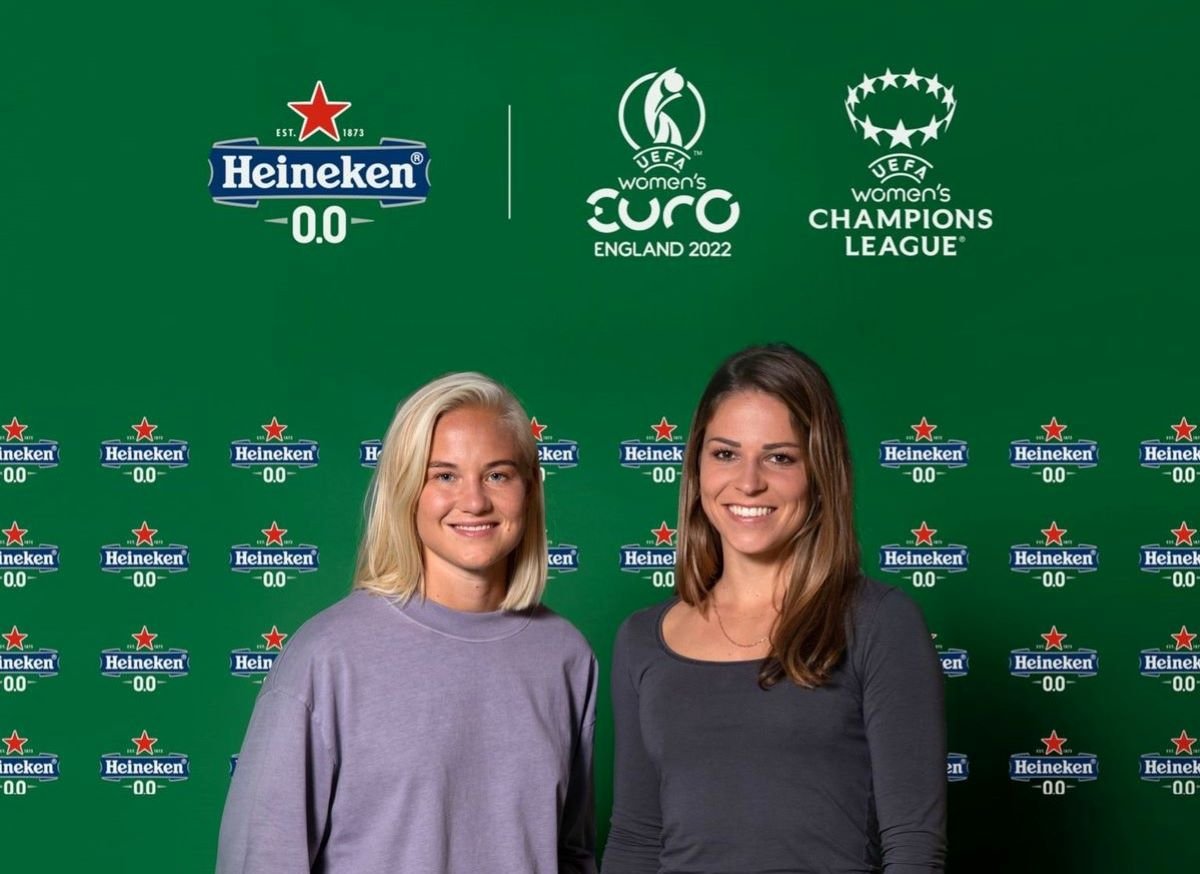 Heineken has announced new partnerships with the UWCL, as well as UEFA Women's EURO 2022 and 2025.
Heineken's partnership with UEFA women's tournament will extend through until the end of the 2024/25 season. The partnership will provide Heineken with additional ticketing, hospitality, branding and pouring opportunities as well as digital fan activations including the Heineken Goal of the Round, and in stadium activations and experiences for fans like the Heineken Best Seat in the House.
Nadine Kessler, Chief of Women's Football at UEFA, said: "We are delighted to expand our fantastic 25-year relationship with Heineken through to the UEFA Women's Champions League and UEFA Women's EURO 2022 and 2025. This expansion demonstrates Heineken's continued commitment to being an advocate and supporter of the whole of European football, women's and men's, and the amazing fans, players and coaches who make these tournaments so special."
Julia George, Global Sponsorship Manager for Heineken®, said: "Our multi-year deals with W Series, UEFA Women's Champions League and UEFA Women's EURO 2022 and 2025 enable us to create even more world-class experiences to enhance the sports that fans love. And we know that fan passion is not determined by gender, but by coming together over the love for the sport and the world class athletes. That's why we are proud to announce extensions to our partnerships in football and motorsport."
The announcement of these new sponsorships is celebrated in a new film featuring Heineken ambassadors who include Pernille Harder and Melanie Leupolz.