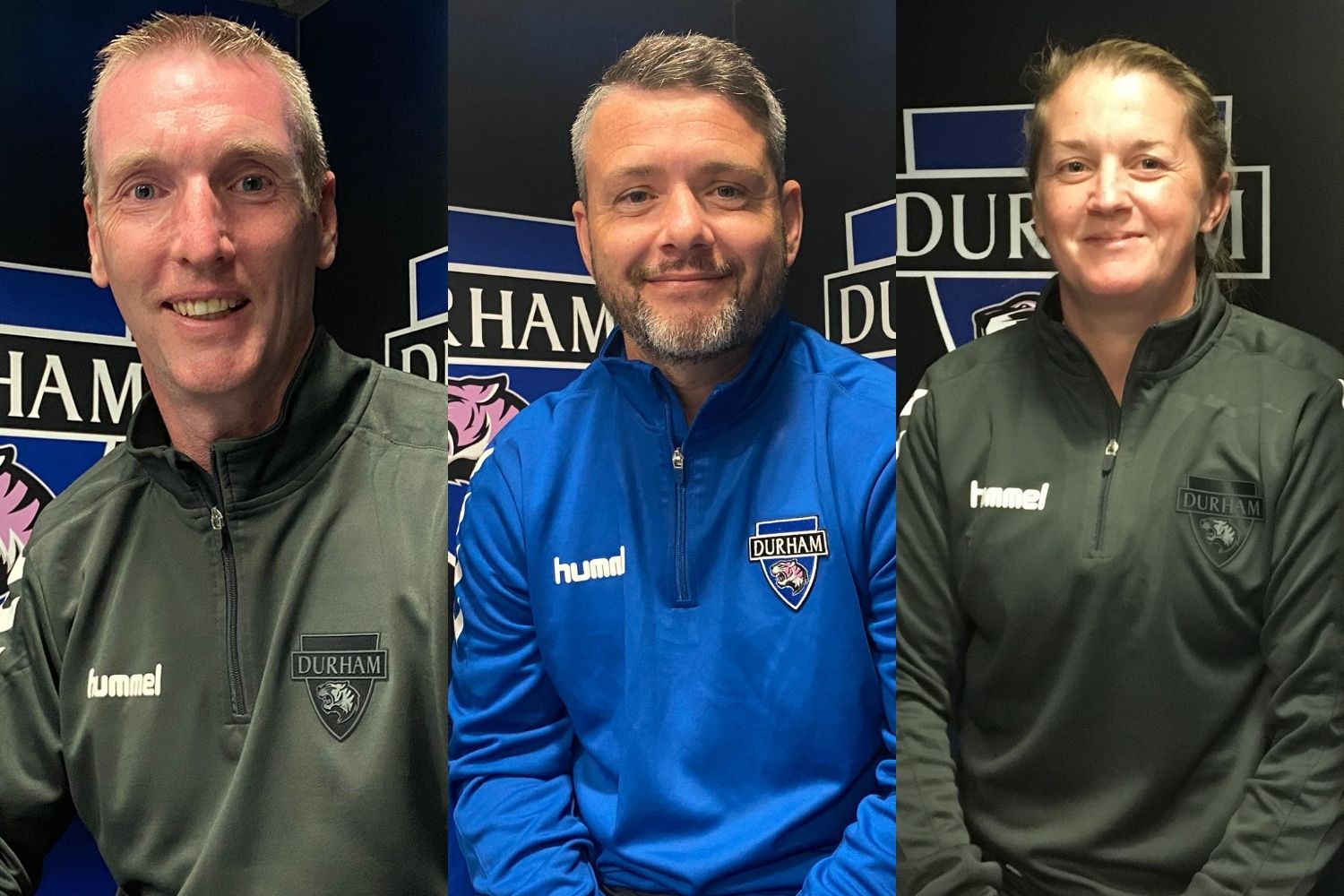 Durham WFC have appointed three new members of coaching staff ahead of the 2021/22 FA Women's Championship season.
Julie Twaddle, Martin Herdman and Stephen Brass will all work with the side throughout the 2021/22 season, teaming-up with Nat Gutteridge (physiotherapist), Dougal Southward (club doctor), Simon Fairbairn (sports scientist) and Tom O'Neill (strength and conditioning coach) – under the guidance of the club's management.
Commenting on their appointments, manager Lee Sanders said: "It was always the intention to move to a full-time staffing model this season – and we've begun that process with the introductions of Julie, Martin and Stephen as well as Mark Donnelly in marketing and media.
"It's quite exciting for myself on a personal level having those full-time staff and it gives us more time to prepare for the players coming in and more time to focus on looking at the opposition, ourselves and what we need to improve on.
"These appointments take the club to the next level, we already have some fantastic staff here – Simon and Tom from a coaching and performance aspect and Nat and Dougal from the medical side of things.
"Adding three new, full-time coaching staff will compliment the fantastic work that they produce each season."
Here's everything you need to know about the three newest members of the club's coaching team:
Head of Performance, Julie Twaddle – who has worked with Sunderland and Manchester City in the WSL – said: "I am really excited to be back involved with top level women's football.
"There's nowhere I'd rather be right now than with Durham Women. They have quality facilities and players and a management with a real desire to get to the top, I am ready to play my part in making that dream a reality."
Sanders added: "Julie is actually a massive appointment for Durham. The knowledge and the experience, and the athletes that she's worked with over a number of years, is a testament to how well thought of she is in the game.
"She's an individual who I generally think will take us on to the next level of professionalism within the club and it's been great to see her work first hand so far."
Lead first team coach, Martin Herdman, back with the club after a spell with Vancouver Whitecaps, said: "It's pretty amazing to be back.
"It's great to meet Lee, all the staff and to see all the players and how the club has grown. I'm really happy to be here in Durham, it's fantastic, and I'm ready to rock and roll for the season now.
"The education I got in Canada was fantastic and I come back with experience and I hope the club will get a huge benefit from that."
Goalkeeping Coach Stephen Brass, who recently worked with the Foundation of Light, said: "I'm really excited to be given the opportunity to join such a fantastic club and coaching team.
"Hopefully I can play a part in helping us achieve our aim of gaining promotion this season in front of our fantastic fans."