As one of the new 'Belgians in Bristol', some WSL fans may not be so familiar with Julie Biesmans. So, on the day before she (hopefully) makes her 51st appearance for the Belgian Red Flames, in lovely Leuven against Romania tomorrow night (8.30pm CET), we're sharing a bit more about 'Biesje' (as they call her on the national team)…
Happy, proud, honored to have played 50 caps for my country ??? Hungry, excited, ambitious to play more ⚽️ pic.twitter.com/qL6JKIKL75

— Julie Biesmans (@JulieBiesmans4) October 19, 2017
Age: 23
Where you are from: Bilzen, Belgium
Describe yourself as a player? I'm a defending midfielder with intelligence, endurance and good passing. I bring composure in the team.
Which teams have you played for before joining Bristol? Standard de Liège, Belgium
Can you understand all of your Bristol team mates? Yes, but I have to say 'what did you say' or 'excuse me?', but that's more about my knowledge of English I think ?
What has surprised or amused you so far about playing football in England? The pace of the games, it never stops!
How much did you know about the WSL before you joined Bristol? Not much to be honest. I always focused on my own team and the league in Belgium.
How much did you know about Bristol before moving there? I visited the club and had a good conversation with the the manager Willie [Kirk]. So I knew more or less what to expect. I saw a little part of the city with some of my teammates when I visited Bristol for the first time, but the real explanation must still take place.
Are you studying or working here or just concentrating on your football? Concentrating on football and I love it! I studied for 5 years in Belgium (for a Masters) and it wasn't always easy to combine it with football.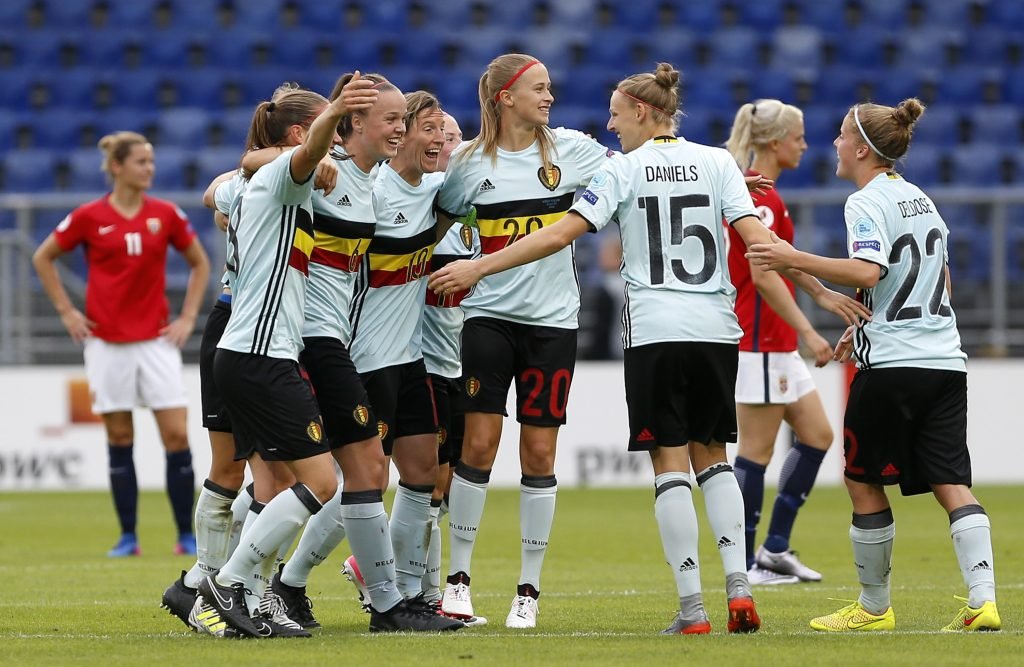 What is your squad number and does it have any meaning for you? Number 20. I always played with number 4 for my former club, because it's a family number. But over the last year I have played with number 20 for the national team and I feel connected to this number. So it was an easy choice when Bristol asked to choose between several numbers. I have a connection with number 20 at Bristol as well now!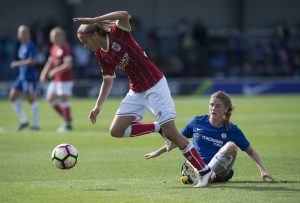 Congratulations on the draw at Arsenal in the league last Sunday, were you happy with a point? Really happy, I think nobody expected us to get a result besides ourselves. It was a good gameby us and we had some opportunities to even win the game. But it did give us a boost!
Have you had to do any 'initiations' as a new member of the team? We (6 girls) had to do a little performance of 90 seconds. I performed the song 'Barbie Girl' with Charlie. Our teammates had a good laugh.
What traditions or fun things from Belgium are you trying to teach your team mates or introduce to them? Nothing special! They asked me to bring them some Belgian chocolate ?