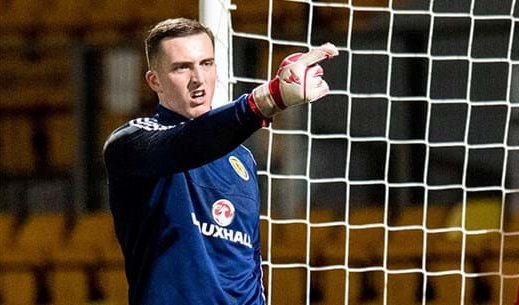 Scottish FA Head of Goalkeeping Fraser Stewart has been announced as part of Shelley Kerr's coaching staff for the Scotland Women's National Team, reports sc0ttishfa.co.uk.
Stewart will officially join assistant coach Andy Thomson as part of the backroom team, having worked with the squad on an interim basis in Shelley Kerr's first three matches in charge.
He joined the Scottish FA in 2016 and will now act as goalkeeping coach for both the Scotland Women's National Team and Scotland Under-21s. He will also oversee the goalkeeping coach appointments for the other men's and women's youth teams.
"I've been really impressed with the standard of goalkeeping within the squad since joining up with the team," said Stewart.
"As part of my job as Scottish FA Head of Goalkeeping I have spent time with the various teams and am delighted to be permanently working alongside Shelley Kerr and Andy Thomson.
"It's an exciting time for the team with a big year ahead and something I'm looking forward to being a part of."
Shelley Kerr said: "Fraser has helped with the goalkeepers since I was appointed as head coach and the players have all worked very well under him.
"He brings vast experience having played in the men's game and had no pre-conceived ideas of women's football before starting to work with us.
"He has a strong knowledge base and is the best person for the job in helping to develop our goalkeepers and continue to improve them.
"This role will also help Fraser in assisting with the goalkeeping structures throughout the national women's youth teams."