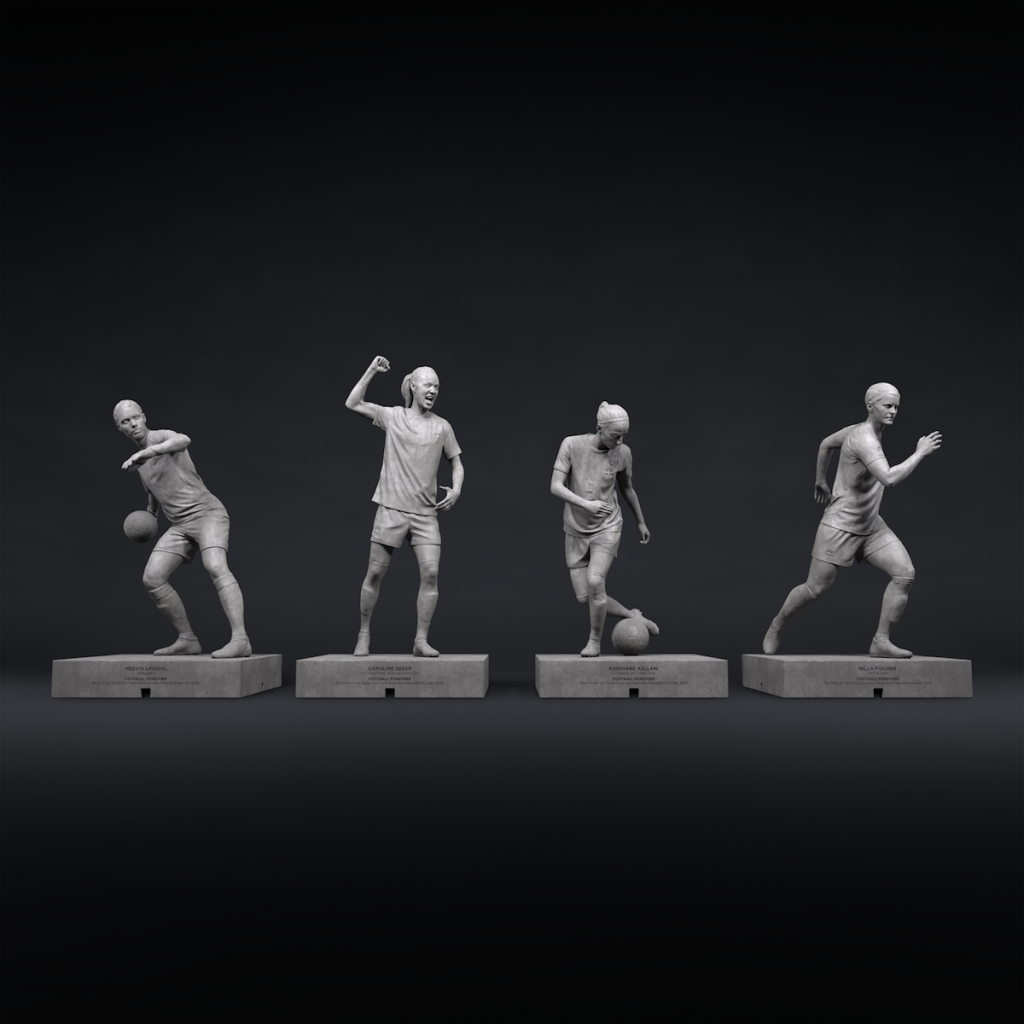 Coca-Cola and The Swedish FA have launched images of four female internationals – part of an equality initiative called Football Forevher.
Kosovare Asllani, Nilla Fischer, Hedvig Lindahl and Caroline Seger will be be honoured with 1:1 scale images, which will be visible in different locations across Sweden during the summer.
"I feel so proud to have been selected as one of the first images ever created of female footballers in Sweden and to be part of the initiative Football Forevher, says Sweden captain Caroline Seger.
"Our ambition is that the images will increase the visibility for female football players and have a positive impact on football in Sweden," says Olivia Enquist, Head of Marketing, Coca-Cola AB.
Håkan Sjöstrand, President of The Swedish Football Association, said: "Visibility is essential to drive change To secure the growth development and professionalization of women's football it is essential that the players get visibility in media, in journalistic coverage and bought advertisement, according to scientific research."
"What is required is a behavioral change of attitudes to transform visibility and interest. Only then will stardom become legitimate for female football players," says Mattias Melkersson, PhD in Sports science, University of Malmö.
The four images will be showcased for the first time outside the football arena, Gamla Ullevi, in Gothenburg on 31 May, when Sweden play South Korea in their final friendly game before the World Cup. After that the images will make a tour through Sweden, including a visit in each player's home town.