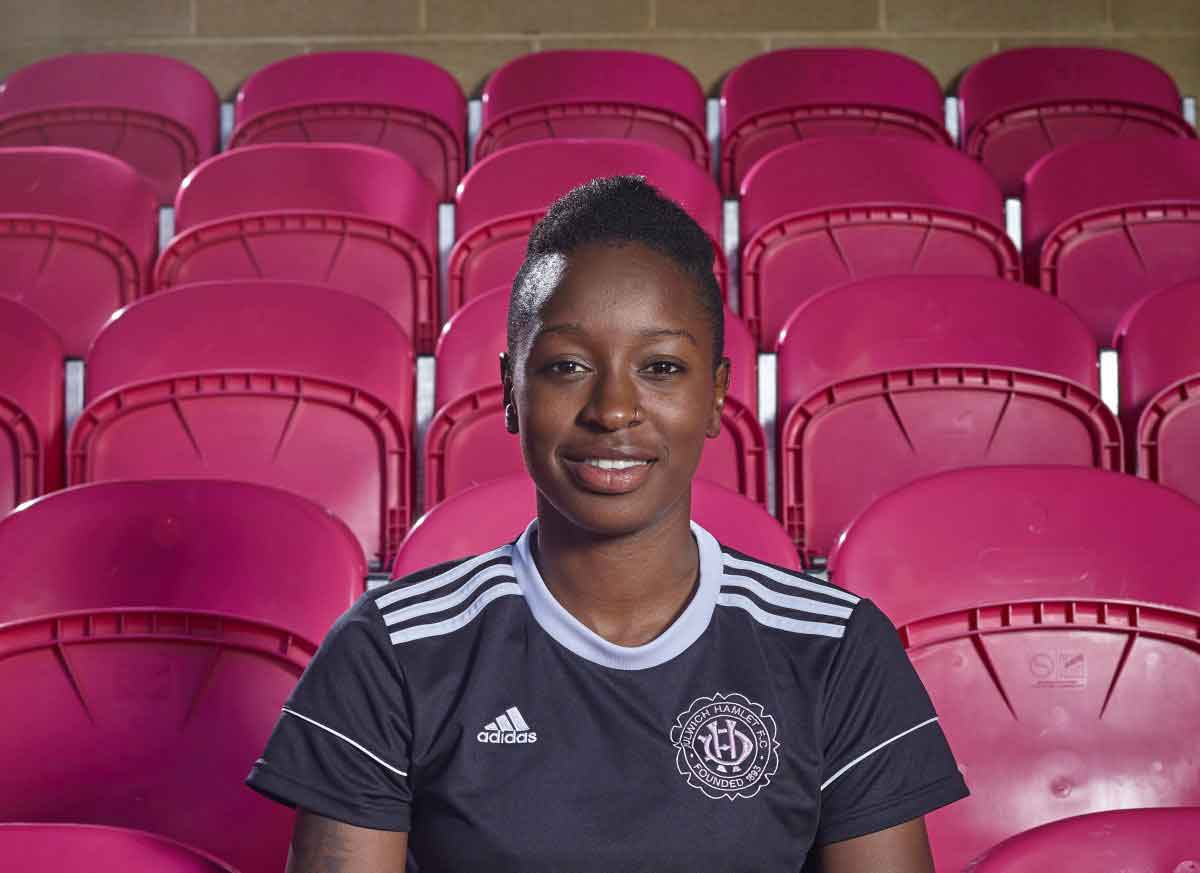 We spoke with Dulwich Hamlet defender Michaella Williams about London & South East League runners-up AFC Phoenix's move to the Champion Hill club.
Introducing Michaella, iniitially spending some years at Pinnacle Youth FC, she gave up the game to concentrate on athletics but had a more than happy reunion with football when at Bournemouth University.
Later trialing at many clubs when back in London, she found 'the competitive standard and social/family feel' she was after at AFC Phoenix.
The former midfielder/forward admits she once 'had the lungs to run rings round defenders' but now operates as a right back and 'occasionally exercises her natural sprint ability…. just don't expect too much of the end product'.
SK: Did you feel a lot of excitement and/or apprehension around the switch to a new club after a decade with your own independent club identity?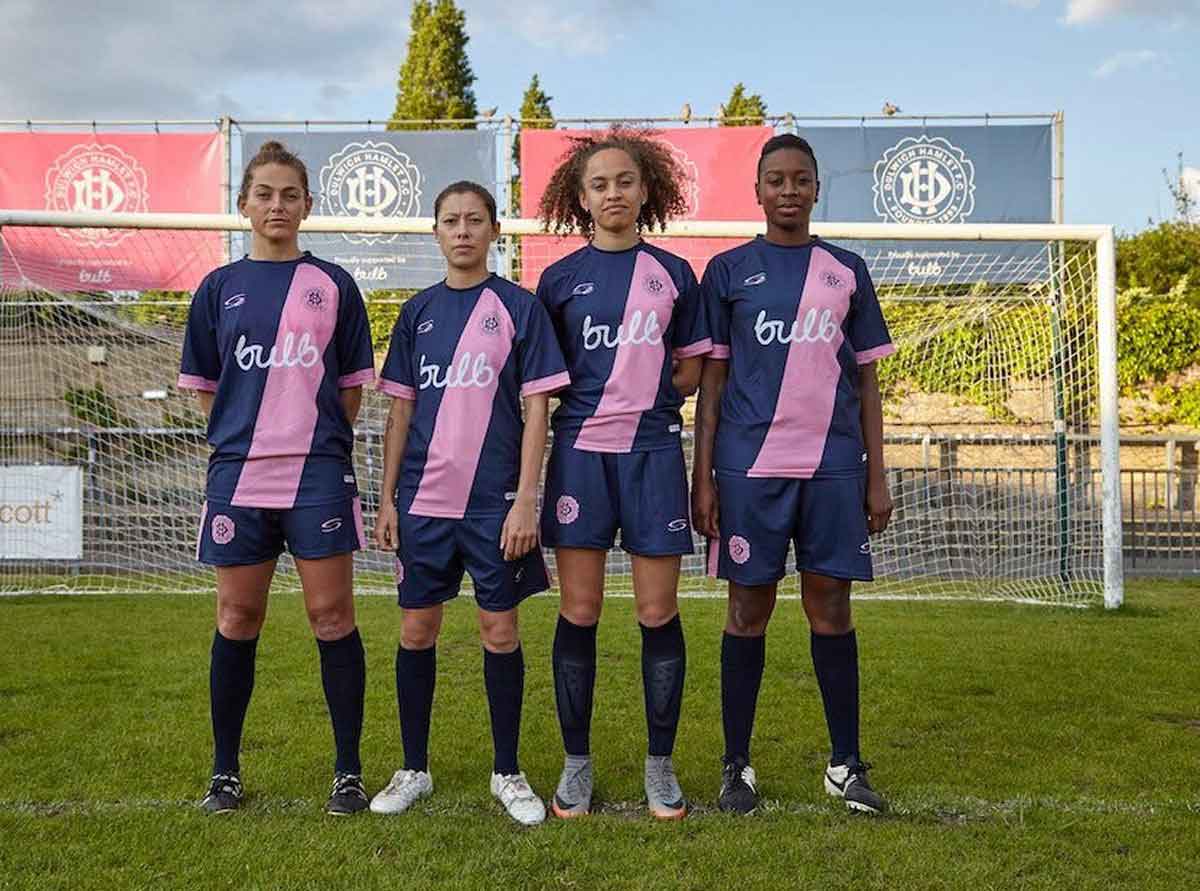 MW: Naturally, before starting the season as Dulwich Hamlet there were a whole host of emotions surrounding my head. Having never played at a particularly high level, or for a well-known club, or had the beauty of more than a couple fans each week watching me play, it's meant nervous excitement kicked in the minute I realised how massive this move was for us all.
Whilst I am a very competitive individual, with the acquisition of AFC Phoenix a wave of pressure has been planted on mine and my teammates' shoulders. The core metrics that made us AFC Phoenix have easily aligned with what Dulwich Hamlet stands for. As a club with so much history and progressiveness we could not have made a more perfect fit for a club to become our new home.
Dulwich Hamlet has very quickly become a massive part of our lives – even my wardrobe has progressively become more pink and blue (which until now have never been my favourite colours). It's an absolute honour every minute I get to wear the badge and play on the pitch with my teammates in DH colours.
At first I was sad about losing the AFC Phoenix name, as we've come from a typical Sunday league grassroots set up I was concerned we were going to lose our core values and ethos but if anything the move to Dulwich Hamlet has strengthened us. It's enabled me to fall even more in love with the game and grow the bond I have with the women around me even further.
SK: There was quite a turnout for your first home league game. Were you taken surprised by the level of support?
MW: It was a very emotional and proud day for our first home league game. To have 236 people come out of their homes to watch us was just immense. Having the crowd there really adds to the game. Hearing claps, chants, gasps can really be felt on the pitch and it's great when you do a good move or tackle or score and hear the instant reaction. Coming from Clapham Common where we'd have a maximum of 10 of our family/friends showing up on an occasional Sunday to watch us is a real difference to where we are now.
I had my mum come down the other week for our first game and the fact I could hear her familiar voice over all the crowds claps and noise really did tickle me and make me emotional as I've come a long way from the Pinnacle days where she'd be equally as loud but without fellow cheerers.
We really feel a responsibility to give hope and inspiration for young girls as we didn't have access to competitive females playing at a high level when we were growing up. Today it's lovely to see the young fans come out in shirts with incredible excitement and watch us! I always make time to give them a high five.
SK: Do home match days now have an extra buzz about them, playing at a National League ground?
MW: Home games are indeed different now we have the great stadium and amazing crowds. For our first game it was 1-1 with not long to go and I honestly believe the crowd were part of the reason for the 2-1 win. They helped pick us up, gave us some confidence and pushed us to get the winning goal.
After every game we've been clapping our home fans and that for me is one of the most important things. Being appreciative for all the support is so crucial, as we'll never forget where we've come from and how hard we've worked.
SK: Early days I know but how is the league looking this season?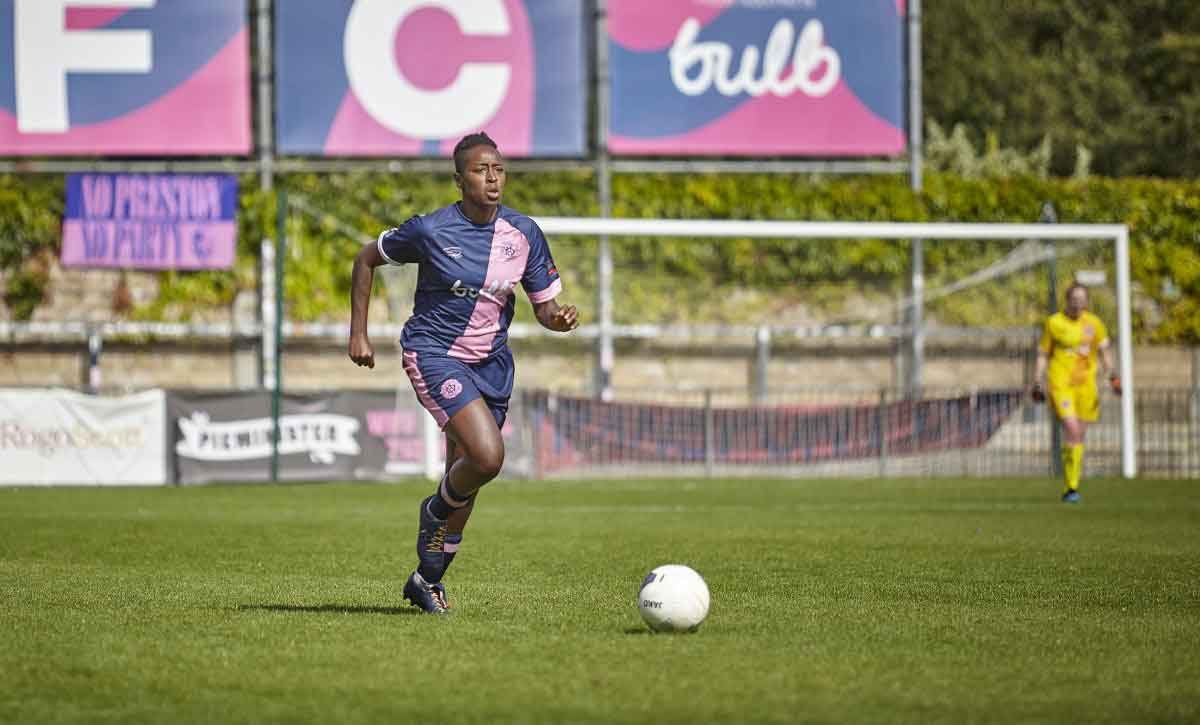 MW: We were promoted to the league we're in now three seasons ago and have been very unfortunate to finish second place two seasons in a row. This season we're predicting the league to be more even and competitive than it has been in other years, where there have been pretty much only two or three competitive teams.
The football we play is spicy and now the facilities and support we have matches that of a higher league and standard. We're hoping the Dulwich Hamlet partnership and all that's come with the merger will attract more players to our club and also result in us being able to set a precedent and message to our opposition that we mean business in our fight to get to a higher league.
SK: Do you feel the team is geared up for promotion and if so why?
MW:  It's been two seasons coming where we've narrowly missed out so this season has to be ours. I'm a big believer in the power of three, so I'm feeling extra optimistic that this third try in this league will be our last and we'll go up.
Our coach Farouk Menia works tirelessly on improving our training, strategy, skill, conditioning, positioning and all the things in between that come with creating a solid team. Individually and collectively we're pushing ourselves harder than ever to go the extra mile this season and win the league.
Dulwich Hamlet Women are next in action at Champion Hill this Sunday, 8 September, versus QPR Girls Development, kick off 2pm.
All images by Ollie Jarman