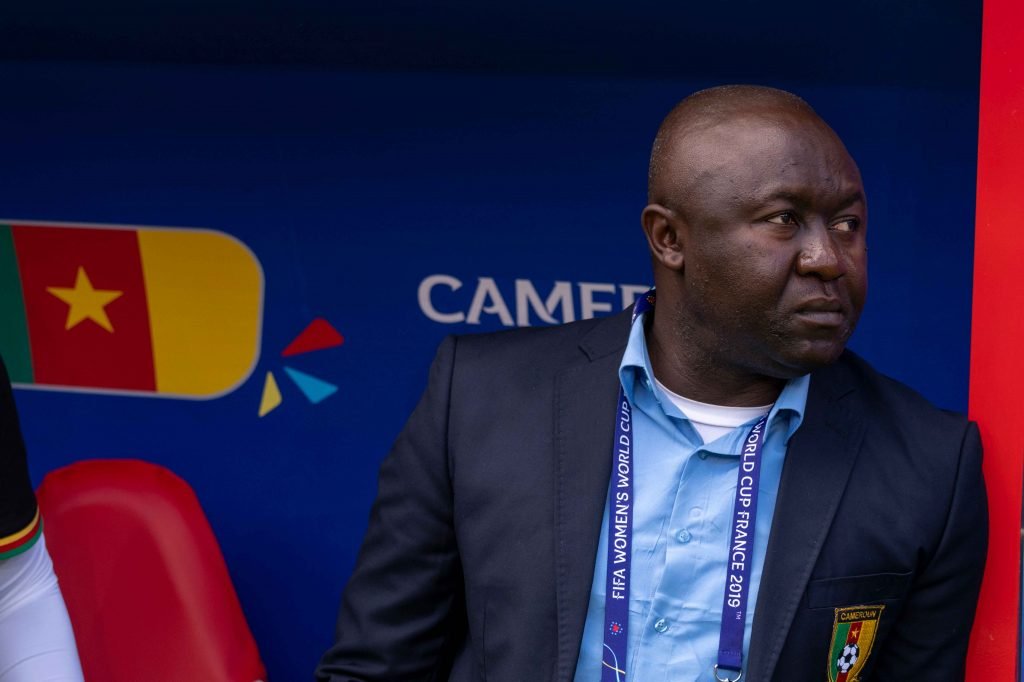 Ahead of their Round of 16 tie which pits one pride of Lionesses against another, Cameroon coach Alain Djeumfa is confident that they have picked out England's weaknesses and will have a strategy and the fight to progress… but he also knows that his side are facing a top team. 
On whether they have settled on their game-plan to tackle England:
Tomorrow Cameroon will be playing England, one of the top dogs in women's football, among the top 3, we're 46th. We've seen them play and seen their strengths. They have a couple of weaknesses we are trying to play on . Want to play to our strengths and win the game. We have been working on this and will be able to show exactly what we are made of.
On how they will cope with England's strength on right, particularly Nikita Parris:
Whether right or left wing they have very good players. We have a strategy. They can strike from either side and we are aware of this. Will try and defend but also attack in order to win the game.
On having just two days to prepare – one fewer than England – and whether that is unfair:
Very good question; yes, England have had a couple more days rest than us but we have been able to rest our players too. They will be fresh as daisies, they will give it their all. We are in the process of writing history and the girls are aware of this. Everything is in place for us to showcase our talents tomorrow.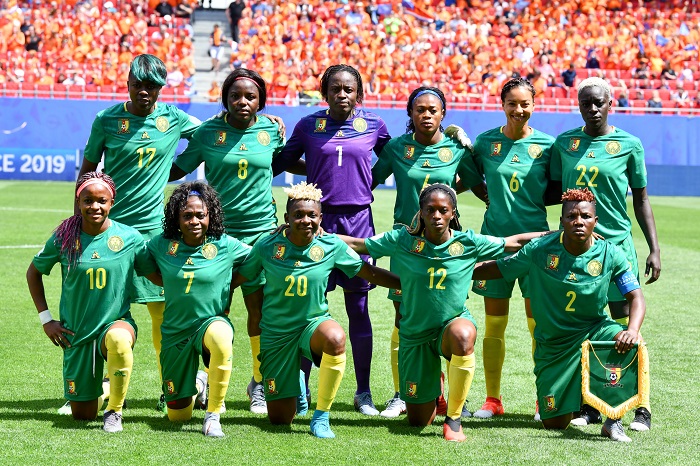 On this being the second successive tournament that Cameroon has made the last 16, what makes them so special: 
I know these players inside out. They are here to fly the flag for Cameroon. They have been made for this. They have a winning spirit, a fighting spirit. That is our strengths and I can assure you, you will see this on the pitch.
On what the target was for his team, coming into the tournament:
We have objectives. It's the same for every team coming here to the World Cup. We wanted to get out of the group stage. Now we are looking to the future and want last to get to the last eight. It's the same for any team.
On how big a result it would be if Cameroonian football, if they were to beat England:
We know England are a great side. Cameroon is gaining in strength and taking baby steps. We will be the underdogs. We have seen how well our boys have done, we have something up our sleeves like the boys. Now it is the turn of the women's team to do the same thing. Keep an eye on the game tomorrow.
On whether he would elaborate on what those weaknesses might be:
England has some weakness. They have many weaknesses. But we don't need to list them. I have written them down and have them in my head. We will see what happens on the pitch.
On the prospect of coming up against a side managed by Phil Neville and whether he knows of Phil's footballing career:
Phil is someone I followed very closely. He was a household name, who made us dream. We are addicted to football in Cameroon and all the young people, the kids in the street, watch it. But he's not on the pitch tomorrow, he's on the sidelines, so when you think about the 90 or 120 minutes tomorrow… But he will be the same Phil Neville we have seen as a player and I'm delighted to have come up against his team.
On his views on VAR in the tournament:
I think this is the name of the game. Things need to be tweaked so that football is still at the heart of the game. We hope the referees do their job so that the best women win. We're delighted to see the developments since 2015.
On whether they have been practising penalties:
We do tend to practice penalties in training. We're not just waiting until the last session before the game. The girls are used to taking penalties.