After one of the most incredible games we have ever witnessed – and sadly not for the right reasons will it remain so memorable – emotions were understandably running high. Cameroon's Alain Djeumfa had fielded questions from outraged British journalists, in which there was a distinct difference of opinion as to the fallibility and culpability of the referee and the decisions referred to and influence by the VAR evidence and the whether the behaviour of his players was acceptable.
 
You can (we suggest you do, if you haven't already) watch the press conference but here's some selected shorts from it to read here: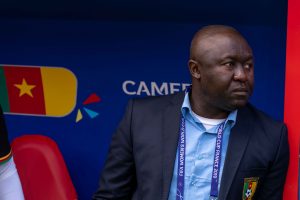 ALAIN DJEUMFA
On the game and the result:
It's too early to assess things right away. Will try to be calm and look at the positives as well as the negatives that prevented us going through. We will work on this to improve the game in Cameroon.
On the frustration he feels:
I don't know what you felt as outside observers but perhaps you agree with what I saw.
On the point when he knew the game was slipping away from them:
Once we conceded the opening goal, which was from an indirect free-kick, that was the wrong decision and the players realised it was slipping away. From that moment the girls lost a bit of tempo. I have to take my hat off for their performance.
On whether he felt there had been a miscarriage of justice:
I think we need to remain as teachers. We might have had a moment to walk off. Thanks to God I was able to remain calm. I was able to keep my cool. There was a lot of passion out there. I have to thank God for keeping calm.
On why the majority of his players did not come through the Mixed Zone as per FIFA directives:
The players did go through. They were all there and will answer questions.* 
*They did not – we were there waiting – SK Ed
On whether the feels like the players' behaviour set a bad example to those watching:
I believe that's wrong. That's your feeling. The players never refused to play. Never refused to play. That was your feeling. They were examples. When you are in a state of shock, occasionally you can lose your cool. I don't think they ever refused to play.
Next up was Phil Neville and if you've watched the above, you won't need the below but you may want to read some of the comments made in written form, to take in the strength of his sentiments and feelings:
PHIL NEVILLE
Opening statement:
"I want to speak first. Steph [Houghton] is on the treatment table after that tackle at the end. I apologise but it's more important that she recovers quickly. She is in pain and and is icing her ankle.
I came to this world cup to be successful but also to play a part in making women's football globally more visible and better, to put on a show for the world to see it's improving and getting to a level of excitement.
"What I sat through for 90 minutes, I felt ashamed. I am proud of my own players' performance and behaviour under the sort of circumstances I've never seen before. But I was completely and utterly ashamed of the behaviour of the opposition. I didn't enjoy the game for that reason. Nor did my players.
"Think of all the young girls and boys watching us play that game with that kind of behaviour. I think it's pretty sad. I can't gloss over it and fudge it. I have to tell the truth. I am so proud of their behaviour in circumstances I've never seen before. It was like when you are a kid, you lose and go home crying with the ball.
On whether the referee favoured England, as suggested by the Cameroon camp:
When I started in management, Arsene Wenger told me the team mirrors the manger. Their team mirrored their manager. The behaviour… if that was my players they would never play for England again. I feel sorry for the ref. The decisions were correct. She was trying to protect football, for not giving the penalty and the sending off. I admire her.
I would say get your ship in order first, before start throwing stones. We have handled ourselves with class and that makes me very proud.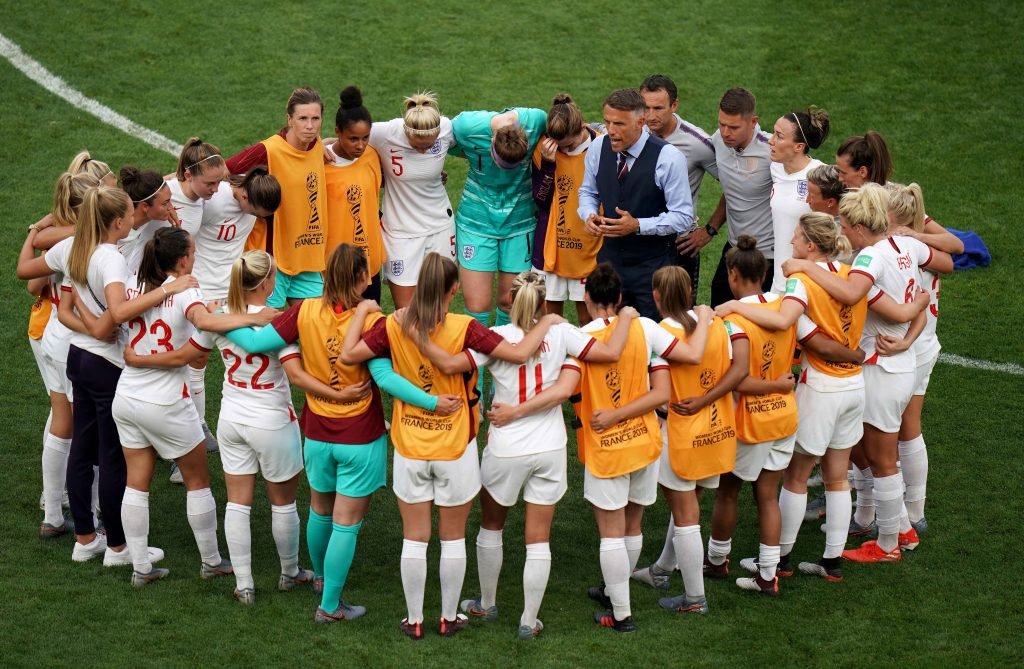 On whether the referee was the 12th man for England:
I've got great respect for Nigeria and Cameroon but we were the better team. I'm proud of my players. I remember the great Cameroon team with Roger Milla. I fell in love with football because of games like that. That 1990 game was in the spirit football should be played in, two great teams playing to make their country proud. I have played with two Nigerian players, for eight years, Yakubu and Yobo. A credit to their country.
I hope this is a one-off. But I have to say I totally disagree. The better team, with the better attitude and the team with humility, class and quality won.
On whether the referee should have blown to restart the game while they refused to play:
I don't know what you can do in that situation. My players didn't know what was happening and nor did I. She kept her composure incredibly and tried to keep the game flowing, She wanted to get through 90 minutes and get the game home. I respect her for handling a difficult situation.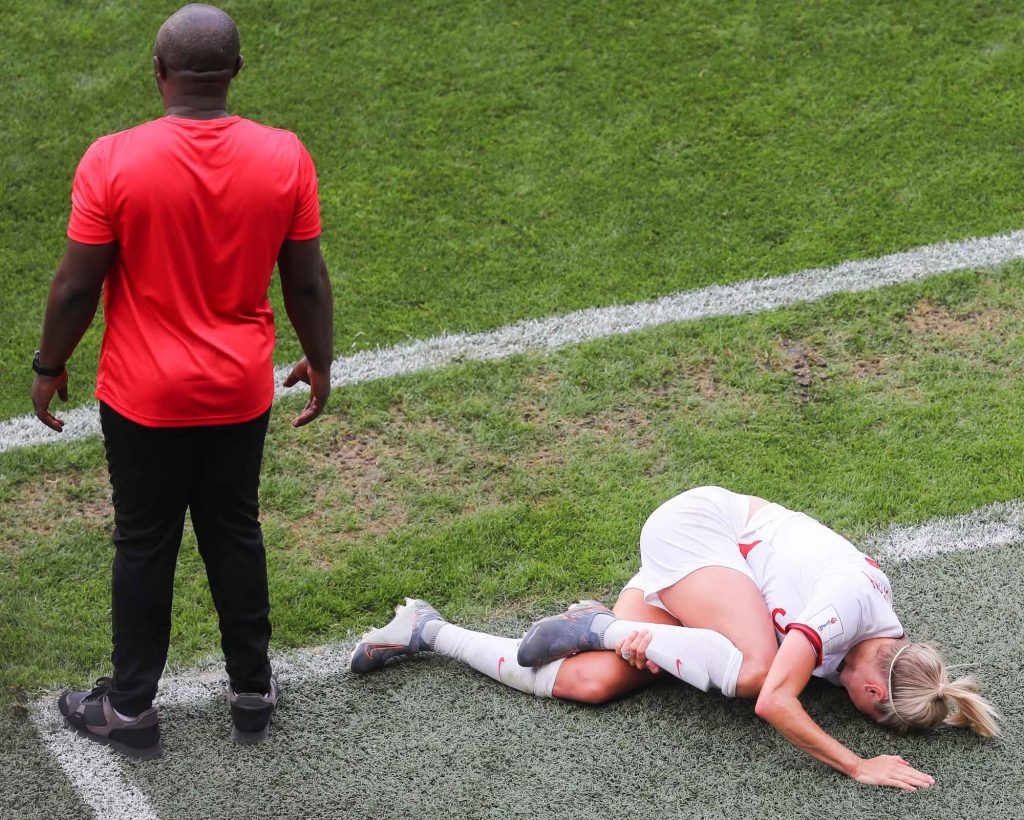 On Steph Houghton's condition after the foul at the end:
We're concerned about her. She's not someone who stays down. We will have to do everything to get her fit. Her and Lucy Bronze were outstanding. The composure of those two spread through the team.