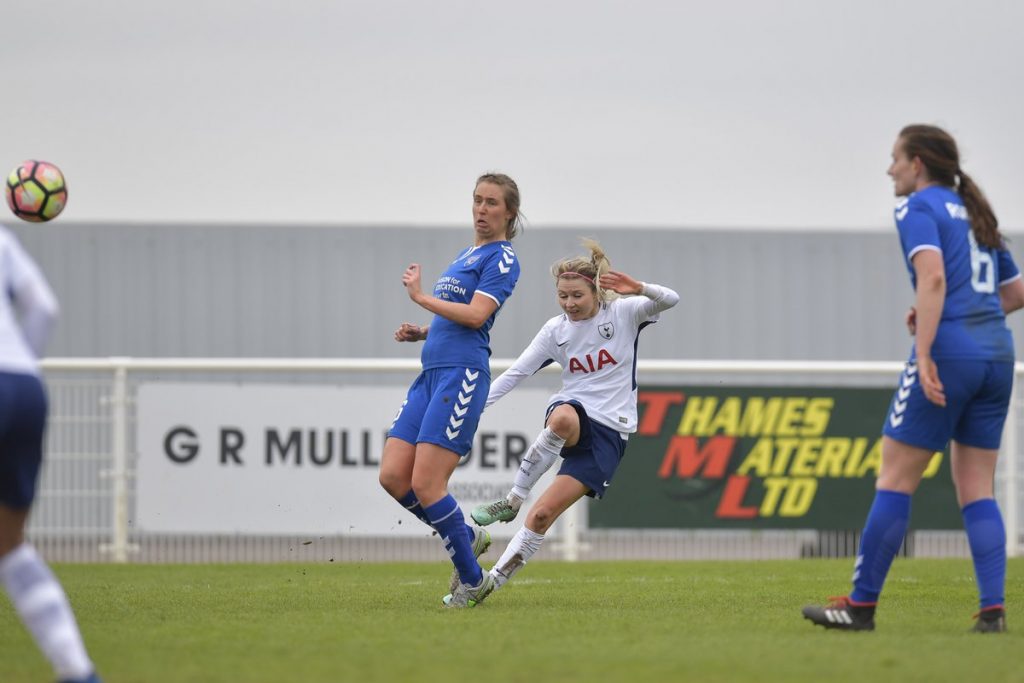 Sarah Wiltshire grabbed the decisive goal as Tottenham responded in style to Durham's superb comeback to claim a valuable three points after a nine-goal thriller in FA Women's Super League 2.
An early strike from Wendy Martin was added to by a Bianca Baptiste brace as Spurs raced into a three-goal lead within seven minutes.
But they were pegged back – Beth Hepple notching before the break and Nicki Gears netting two of her own early in the second half to level things up.
As Durham pushed forward, Spurs regained their lead on the counter-attack through Wiltshire before Ronnell Humes and Lucia Leon added some gloss to the scoreline late on.
Tottenham head coach Juan Carlos Amoros: "A fast start is what you want and you want to see your team stepping up early and making sure that they set the standards, and we definitely did.
"When they got it back to 3-3 we needed to show some character and we did that. That's what we're looking for, especially against good teams and clubs like Durham who have a lot of experience in the squad.
"I think we deserved the win especially after the momentum we were able to build up at 4-3. We've been working a lot in training on scoring more goals, and today we were outstanding facing the goal."
Durham captain Sarah Wilson: "It was a strange game and in the first half there was a really disappointing ten-minute spell where we conceded three quickfire goals.
"It's always a huge mountain to climb when you come away from something like that, but we did well to get back in the game.
"However, then Tottenham pounced when we switched off for a second and got themselves back in the game.
"The character we showed was pleasing, and it took absolutely everything out of us to get back in the game."
A dominant first-half display proved to be the difference for Brighton as goals from Kirsty Barton and Ini Umotong kept them flying high in FA Women's Super League 2 thanks to a 2-1 win over Aston Villa.
Tash Baptiste pulled one back for Villa in the second half, and they pushed hard for an equaliser against their in-form hosts.
However Brighton were able to hold on and cut the deficit to leaders Doncaster Rovers Belles to seven points with Millwall Lionesses just one point ahead of them.
Brighton goal-scorer Kirsty Barton said: "As you can imagine any goal is a nice feeling, but I'm very pleased to get another goal and it's been a bit of a dry spell in terms of that. It's always nice to help the team get the three points, so that was the main thing.
"The end was definitely a battle. The main thing is that we got the three points and we can look to training next week, but some games aren't pretty football- it is just a battle."
Aston Villa assistant manager Iain Sankey said: "There isn't another day for us, that's what happens to us every game – we have chances, we miss chances and we concede goals.
"The problem with us is that when we have these spells we don't score, when the opposition have their spells, which is inevitable, they put them away. It's been the story of our season."
Emma Johnson's second-half double helped Sheffield record a third win in a row and stay ahead of opponents Oxford United in the FA WSL 2 table.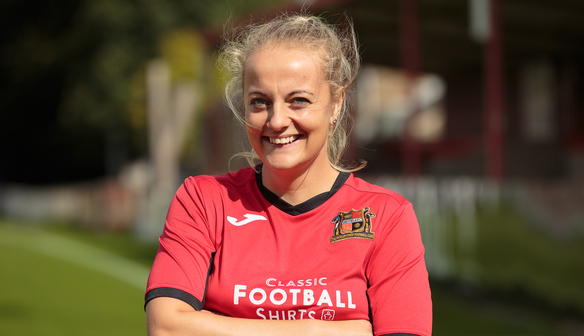 It means Sheffield have hit four goals in three consecutive games after powerful strikes from Hannah Cain and Jenna Dear put the gloss on a comfortable 4-1 win.
The South Yorkshire side had beaten Watford 4-0 and Tottenham 4-2 in their previous two games and although Oxford held them goalless at the break, the second-half blitz meant Georgia Timms' late strike was no more than consolation for the U's.
 Sheffield's two-goal midfielder Emma Johnson said: "It's good to get on the scoresheet but we could have been more clinical and we could have scored more goals.
"But we've scored four goals in each of the last three games so it's good to get a run of performances under our belts."
Oxford first-team manager Andy Cook said: "We were right in the game first half and then we've had a mad 10-15 minutes in the second half where we've just collapsed – it was a house of cards
"Maybe we've gone in and maybe we were too positive at half-time because second half we've maybe forgotten we have to earn the right to play and we didn't do that in the second half.
Credit to the girls that came on because they're development players and they changed the game for us at the end."
Ashlee Hincks' early double helped Millwall Lionesses bounce back from their first league defeat of the season with a comfortable win against Watford at Kings Langley.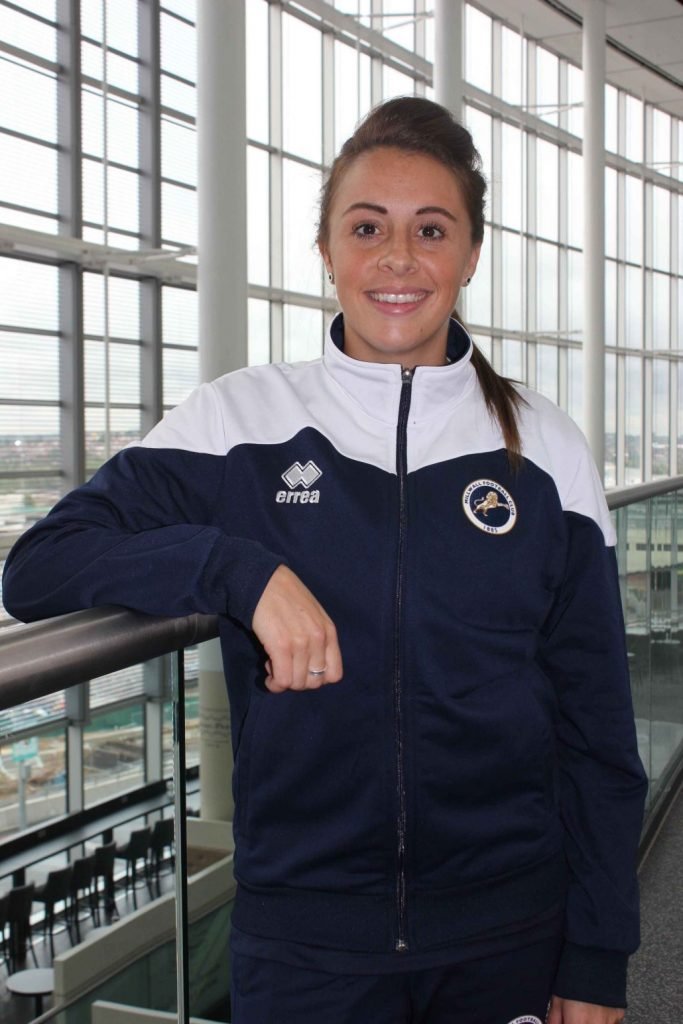 In addition to Hincks brace, Rianna Dean and Amber Gaylor sealed a 4-0 victory that maintains the pressure on Doncaster Rovers Belles at the summit of the WSL 2 table – the Lionesses are six points behind with a game in hand.
Millwall had racked up ten wins and two draws from their first 12 league games before going down to Durham last time out but responded perfectly as Watford's wait for a first victory of the campaign goes on.
Leanne Cowan, Millwall winger said: "We played well, created loads of chances, their keeper has made some good saves. To bounce back, get the performance and the clean sheet is what we came here to do, so it's a good result for us.
"The intention was to start quick and not take our foot off the pedal and do everything we could to make sure that we won the game.
Clinton Lancaster, Watford assistant manager: "In the first half we got the ball forwards a lot, corner after corner after corner. Unfortunately sometimes when you're down at the bottom, the chances don't go your way, whereas they had about four or five chances in that first half and scored two of them. That was the difference.
"We've just got to try to teach the players to keep their heads up and keep digging in, and that's what they did."
By Sportsbeat
To buy tickets to an FA Women's Super League match near you click here: www.fawsl.com/tickets