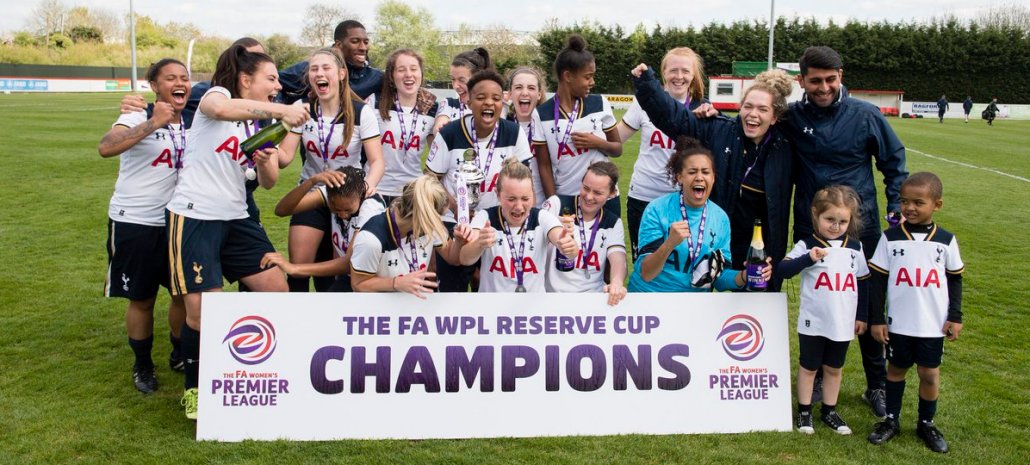 The new season of the FA Women's Premier League Reserve Cup kicks off this Sunday, with Blackburn Rovers hoping to go one better than their final defeat by Spurs last term.
Sunday 10th September (2pm)
FAWPL RESERVE CUP 1ST ROUND
Brighouse Town Dev v Bolton Wanderers Res (The Duel Seal Stadium)
Burton Albion Res v Leicester City Women's Res (Marston Sports & Social Club)
Cardiff City LFC Res v Coventry United Res (Cardiff University Sports Fields)
Charlton Athletic Dev v Southampton Saints Res (Charlton Athletic Training Ground)
Denham United Res v Milton Keynes Dons Dev (The Den, 11am)
Derby County Dev v Sporting Khalsa Dev (Derby University)
Guiseley Vixens Res v Blackburn Rovers Res (Bradford Academy 3G)
Hull City Res v Huddersfield Town Dev (Hull University Sports Ground)
Long Eaton United Res v Loughborough Foxes Dev (Grange Park, 3pm)
Middlesbrough Res v Sheffield United 2nds (Middlesbrough Foundation)
Newcastle United Res v Bradford City Res (Newcastle University)
Portsmouth Res v AFC Wimbledon Res (AFC Portchester)
Queens Park Rangers Res v C & K Basildon Res (Edgware Town FC)
The New Saints Res v Stoke City Res (Park Hall Stadium)
West Bromwich Albion Res v Nottingham Forest Res (West Brom Academy)
West Ham United Dev v Lewes Dev (West Ham CT, Beckton 3G)
Blackburn are away at Guiseley Vixens, who suffered a 10-1 defeat at Huddersfield Town in Sunday's opening league fixtures, while the Terriers look to take that form into an all-Yorkshire tie when they travel to Hull City.
Stoke City, who won the Midland Division last season and got off to a flying start in the league with a 7-0 thrashing of Nottingham Forest, visit TNS.
West Ham welcome a Lewes side who crushed ten-player Southampton Saints 14-1 in their Southern Division match.
There's an 11am start at Denham United where MK Dons are the visitors, while Long Eaton and Loughborough Foxes are last up, kicking off at 3pm.