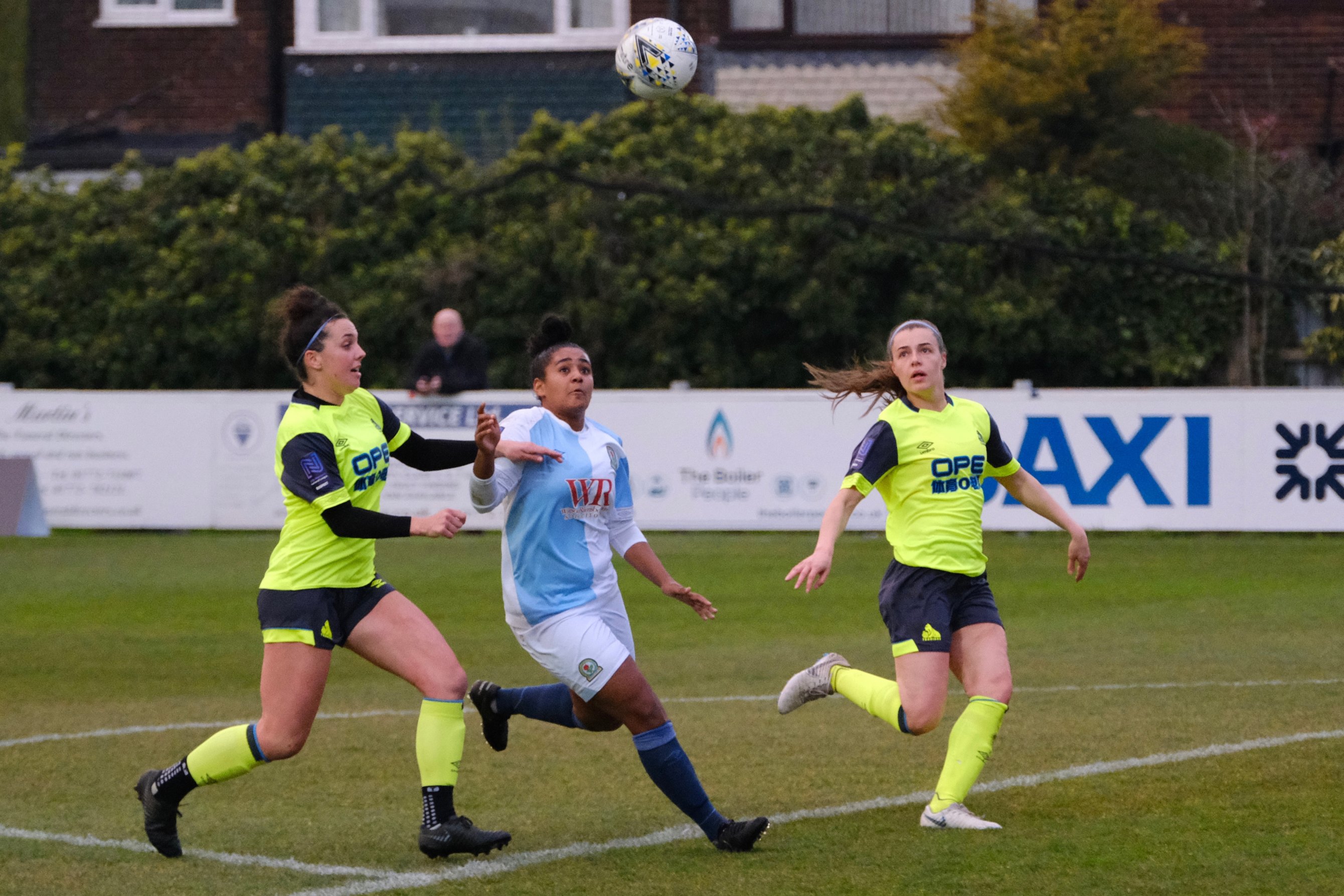 FAWNL Northern Premier champions Blackburn Rovers made it 21 wins from 22 games to date, as they defeated fifth-placed visitors Huddersfield Town 4-0 on Tuesday evening.
Lucy Sowerby's low shot tested the returning Danielle Gibbons in Rovers' goal but Saffron Jordan opened the scoring on the half-hour mark, sliding in to meet Natasha Fenton's first-time cross and net her 40th goal of the season in all competitions.
Kate Mallin and Laura Elford went close to a leveller before Lynda Shepherd slid the ball through for Natasha Flint to roll it past Laura Carter and double the lead.
Five minutes into the second-half, Lagan Makin volleyed the ball back into the six-yard box for Jordan to tap in from close range and with 10 minutes left Flint played a neat one-two with Makin, before firing home the fourth goal.
Next up for Rovers is the League Cup Final against Crawley Wasps at Burton Albion on Sunday 28th April, kick off 2pm.
Southampton Women second in South West
Southampton WFC won 3-0 at basement side Maidenhead United on Wednesday to effectively tie up the Division 1 South West runners-up spot.
Nat Bavister's first-half effort was added to by Kayleigh Tonks and Emma Pinner.