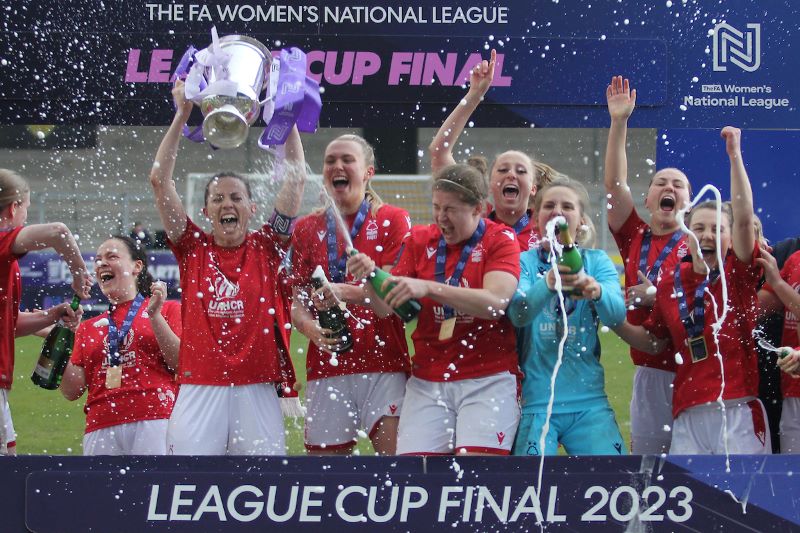 Nottingham Forest manager Andy Cook hailed his triumphant players after an extra time victory brought them the FAWNL Cup and put them in line to achieve a League and Cup double as they head into their final game of the campaign, writes Tony Leighton.
Victory over Stoke City next Sunday would confirm Forest as Northern Premier Division champions and with the chance to win promotion to the Championship via a play-off against the Southern Division winners.
But before contemplating what could be a mighty end to the 2022/23 season, Cook and his players will rightly celebrate their hard-fought League Cup success.
Cook said: "I'm over the moon and I couldn't be more delighted for the players. It was an incredible game and I'm happy with everything we did in the match. Our game plan worked well and we felt we could have had another couple of goals. 
"But full credit to Watford, they were fantastic. They gave us a tough start with a goal in the first couple of minutes and it was a really hard game. But we came through and now we can celebrate. 
"In the four years I've been at the club we've not had too many of these moments, but we won the Plate last year, we've won the League Cup this year and we're going to make sure we enjoy it before preparing for the Stoke game."
Midfielder Rebecca Anderson's 116th minute winner was ecstasy for Forest but agony for Watford, who had taken the lead through Gemma Davison and – after Charlotte Greengrass and then Yasmin Mosby had scored for Forest – forced the game into extra time thanks to a Poppy Wilson goal.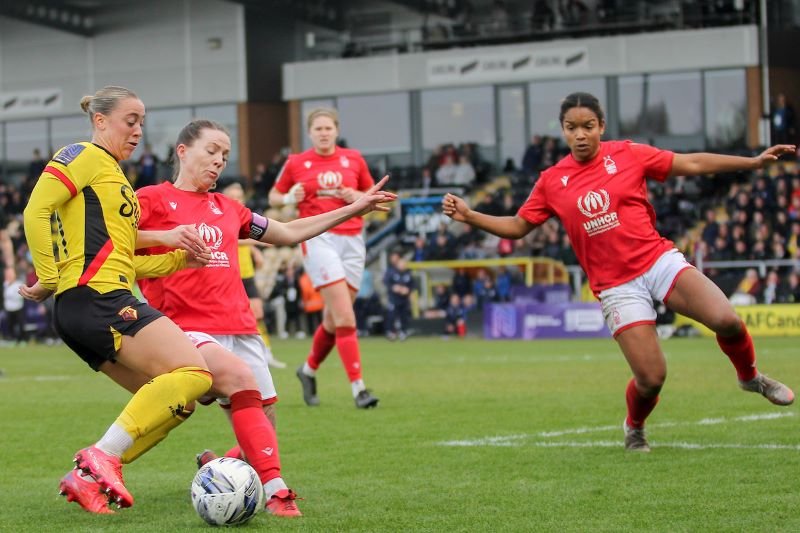 A disappointed but defiant Watford manager Damon Lathrope said: "It was a brilliant game, very open and end to end with both teams going all out to win. In the end it could have gone either way.
"My players have played with courage and belief in what they do, and they did that from minute one to minute 120. We didn't quite get what our efforts deserved, but I'm really proud of the girls."
Lathrope's players will have to quickly put their disappointment behind them as they are set for a big Southern Premier Division game on Thursday. The second in the table Golden Girls face top team Oxford United in a game that could be pivotal in the race for the title.
Lathrope said: "The players don't need to be down for long and they absolutely won't need picking up. The group is very motivated and they'll be ready for Thursday and a game that could set up a great end to our season."