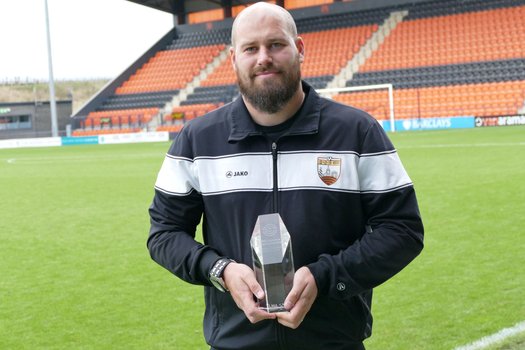 London Bees manager, Lee Burch, has been awarded the FA Women's Championship manager of the month for September by the League Managers Association.
Burch has guided the Bees to their best-ever start in the second division as they sit third in the league with 10 points from the opening five matches.
The month brought 2-1 victories over Coventry United and Lewes, as well as retrieving a two-goal deficit to draw 3-3 with Leicester City.
Burch told leaguemanagers.com: "It's been a good start to the season and this award shows that the hard work from every member of the group has been noticed.
'The players have been excellent from the moment I arrived and have shown a great appetite to improve as individuals and as a team.
"There's still a lot more work and developing to do as a team. We are battling and competing against some huge clubs, with big resources but we are really pleased with the start to the season and will continue to take it game by game."