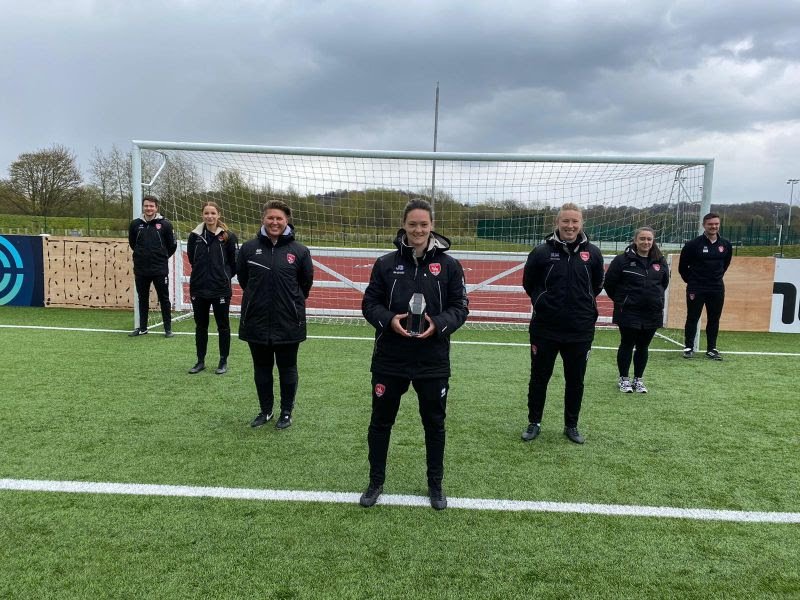 Coventry United's Jay Bradford has been awarded The FA Women's Championship Manager of the Month trophy for April by the LMA Panel.
Bradford guided her team to safety during April with a vital win over Blackburn ensuring Coventry United's position in The FA Women's Championship for the 2021/22 season. With safety confirmed, United also beat Crystal Palace 5-2, to end the month with the maximum six points available.
Upon receiving the Manager of the Month trophy Bradford said: "I am thrilled to have won this award. Everyone involved deserves huge credit. We've had a challenging season and my team and staff showed their quality when it mattered, and this is recognition for that hard work and effort."
Chair of the League Managers Association panel Marieanne Spacey-Cale MBE added: "This was Coventry United's first complete season in The FA Women's Championship, following the early finish of last season due to the pandemic, so Jay should be extremely proud of her team for the way they have proven their merit and bravely fought relegation this year.
"The two wins against Blackburn, when the pressure was on, and the manner of the victory against Crystal Palace should fill Jay and the club with confidence going into next season."