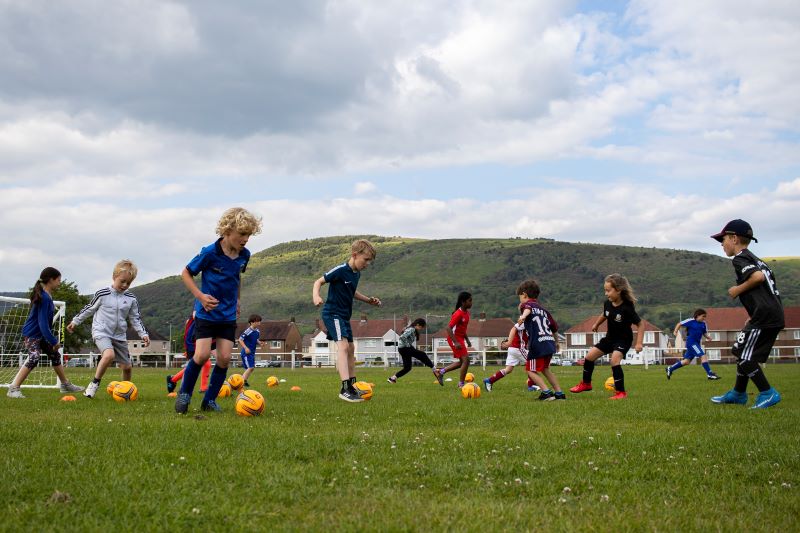 The first 2023 FA of Wales PAWB Fund panel has awarded over £11,000 to support young people and families across Wales in accessing football opportunities and equipment.
The FAW PAWB Fund is predominately raised by generous donations at Hospitality of Cymru's Senior International Home fixtures and helps provide vital equipment like boots, shin pads, goalkeeper gloves, sports goggles, contact lenses, hijabs, in addition to travel costs and membership fees.
The PAWB Fund aligns to the FAW's key strategic objectives to provide a flexible and inclusive playing offer and make football accessible and affordable for people from different socioeconomic backgrounds.
The first panel of 2023, which included representatives from the association, Sport Wales, the Grassroots Game, the FAW Youth Council and the FAW Equality Advisory group was held in April 2023. The panel successfully awarded £11,250 to support 99 players and 37 clubs/organisations across all areas of Wales.
Jess Williams, Sport Wales Relationship Manager said: "The FAW PAWB fund is a great example of an initiative that supports young people, and families with the cost barrier that can be associated with playing football.
"By providing an opportunity where people can apply for support to buy boots, shin pads, sport hijabs and more, young people can continue to participate within their communities, enjoying all sport has to offer. It is clear to me from the applications in round one, that this support can be transformative for the lives of recipients, ensuring
Football, and Sport in Wales is for everyone."
The second application window for 2023 is now open until 14 July for 5–18-year-olds living in Wales.
The PAWB Fund can be applied for by or on behalf of any young player, to support and assist them with accessing football opportunities and/or equipment. Clubs, schools, social services and other community organisations can apply for the fund on behalf of recipients.
For more information, visit pawb.cymru/pawbfund
Access the PAWB Fund application: fawales.co/PAWBFund23