England most capped international ever, Fara Williams, could play tonight against Portugal, in England's final game in Group D. The opponents tonight have a little bit of a special place in Fara's international career…so here's a bit more from the Arsenal midfielder about that experience, the massive developments in recent years and how 'there's no excuses' now…(oh and she's 'itching to get on the pitch!')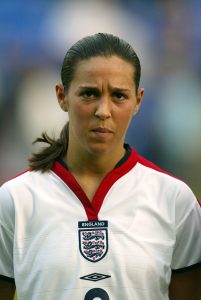 On making her debut (as a substitute) against Portugal, 16 years ago:
That first 15 minutes of international football taught me a lesson. As a kid, you're quite confident, aren't you? Some of the young players now, managers talk about them as the next best thing and rightly so. But there's such a massive difference between club football and international football. And I learned that in those 15 minutes against Portugal all those years ago. I came on for 15 minutes and I was looking for air from wherever I could get it. It's hard!
On some of the differences in playing in those days to now:
Back then, the demands to be an international footballer, I chose to go and work so I had money to pay for my coaching, to pay for the trains to get to training, and to pay my subs at my club. But now it's…. not on a plate, but we're full-time athletes. So those women I played with back then, I have so much respect for, I learned so much from them, and they paved the way for me to get into that squad then. I learned so much from them as people and players and they certainly took care of me. Anyone who came into that environment then, they took care of you. They were winners, but the disadvantage they had is they were part time. They had to go to work and try and find time to go and train. I've been through both periods, working then training, and now actually not having to work but to train 4-5 hours a day. The benefits and the rewards are showing now in international football. We are full-time. We notice the difference from 2015, when we'd only been full-time a couple of years; now we're 4-5 years down the line as full-time athletes and we're on another level, physically. Hope [Powell] was pushing hard for us to train hard but we still had to work. The demands of working and training were so hard. Now you can concentrate fully on training, getting ourselves right, doing the right thing off the pitch, living the right life style, then playing.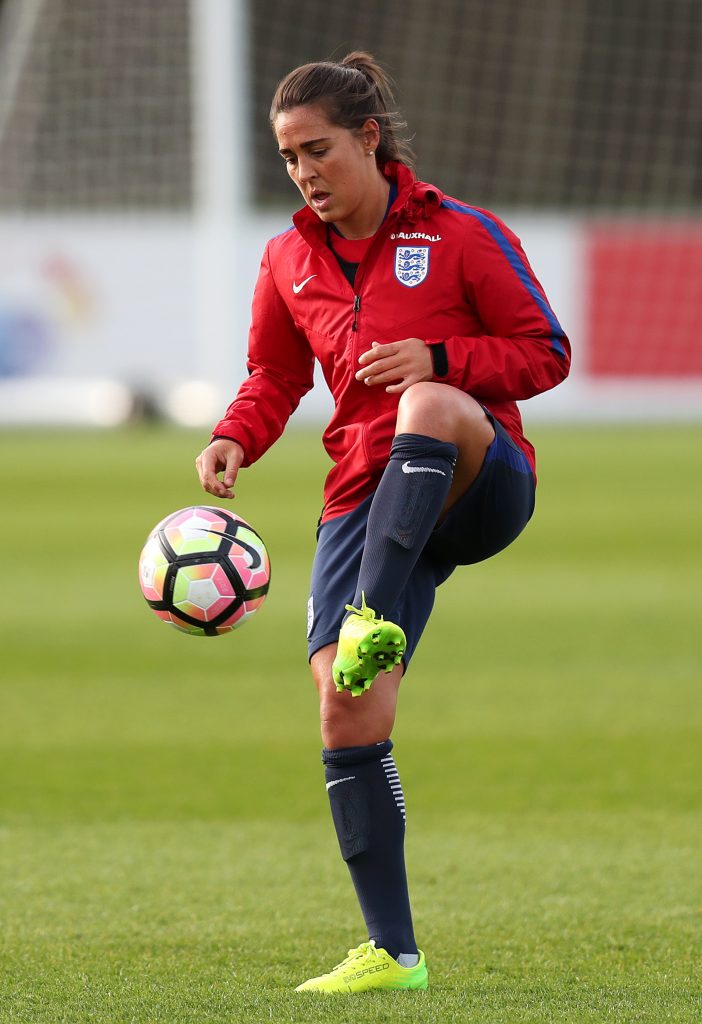 On how much stronger they are two years on from the World Cup:
100%, you can see that. I've always found the Euros are harder than the World Cup, once we come out of the group we're going to have the best eight teams in Europe and they're so close together. After seven games at the 2015 World Cup we just missed out on reaching the final, but I think we can sustain it now and that's the difference. We've got a team of players who've dug deep in training, and we've brought in sports scientists to help us too to help us in this tournament. If you'd have asked Hope where we needed to improve she'd have said physically we needed to be fitter, faster, stronger – but we didn't have the resources back then. Now we're full-time and you're on the pitch day-to-day training, and we've done a massive chunk of work since the 2015 World Cup including a seven-week camp before we came here. So all the prep was done, all we have to do now is top up as we go through the tournament.
On some of the equipment at their disposal, like recovery pump systems:
We've got loads of them with us. We've got them in the physio's room, we can take them to our rooms to use them if we want to. We had them in the World Cup as well, but now we've got a lot more. It means we can recover as quickly as possible after matches, especially these late ones we're having in this tournament. The fact that when we get back we can go into the cryotherapy room [ice chamber] – that really helps you sleep – so the recovery is even better because once you've been in it you're conked out. We have every recovery strategy going – over the years we've worked hard to get ourselves in a position where we can have everything to make us right, that's why we're so confident in what we're doing and so there's no excuses. We've openly said we're here to win the tournament, and we genuinely believe within this group of players and the staff that we can win it. So now it's just about other people, whether they want to jump on the bandwagon with us and I think they will. It's up to us to showcase that.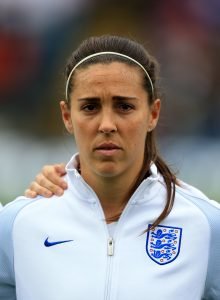 On the other [non England] games so far in the tournament:
I've not gone to watch any live but I've watched most of them on TV – I'm a football geek. It's been so close, although Norway (doing so badly) was a bit of a shock. I don't think that anyone's stood out except perhaps Holland, who've gone three games unbeaten. They're the only team at the minute that have got real momentum. France and Germany aren't really firing yet, but they've been there and done it before and they'll kick on from the groups – they know exactly what they're doing.
On the upcoming Portugal game:
It's a game we have to win. If we lose there'll be three teams potentially on six points, but if we win we'll have momentum, especially after the way we beat Spain. People talk about possession and it's pretty, I enjoyed watching them. They looked good, but they didn't hurt us at any point. Sitting on the bench I never felt nervous that they might score, I thought we were comfortable. Portugal is a game that we are expected to win and whatever side Mark selects will be more than capable of winning it, and then it's about preparing for the quarter-finals. I'm itching to get on the pitch like all the girls are who've not got any minutes yet. But we're here to win the tournament and Mark will always pick the team to win any given game. It doesn't matter if you've done it 163 times like me or you've done it 10 times like Nikita (Parris), he'll pick whichever players he feels are best-suited to beat the opposition. He wasn't wrong with his selection in the first two games, and I don't doubt that he'll get it right against Portugal. Whichever team goes out will perform and get the three points that we want.
#WEURO2017