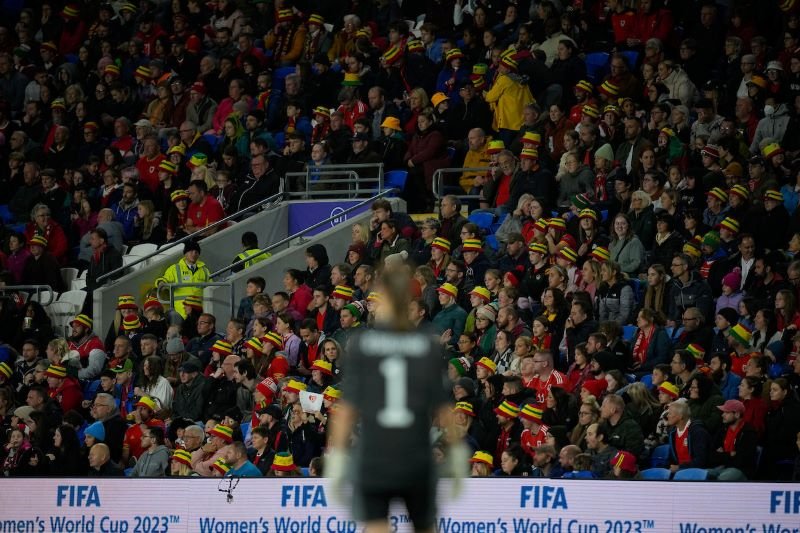 The Football Association of Wales was named the Sport Organisation of the Year at the UK Sport Industry Awards 2023.
The Sport Industry Awards celebrate the work that is done around the sector from world-leading events of all formats and scale, or using sport as a platform to drive social change to campaigns that reverberate throughout the industry and beyond. 
The FAW has been recognised for putting Wales on the world stage and using football as a vehicle to progress and elevate the nation.  
Wales reached their first ever play-offs for the FIFA Women's World Cup, the closest they have ever come to qualifying for a major  tournament. Whilst on this journey, the attendance record was broken three times  within 12 months during the campaign. This success comes at a time when the FAW is doubling the investment into the Women's National Team programme to provide equity across men's and women's support services.  
The FAW has also launched a women's mentoring programme to build confidence and highlight the opportunities within Welsh football.  
In acknowledging the award, FAW CEO Noel Mooney stressed that the hard work isn't over. Mooney said: "Being recognised at the prestigious Sport Industry Awards as the  Sport Organisation of the Year is a tremendous achievement for everyone connected  to the game here in Wales. However, everyone at the FAW knows that our work will  never be completed as we strive to continuously improve and progress Welsh football. 
"We are on a very exciting journey growing Welsh football at all levels to deliver on our strategic aims. We are delivering this both on and off the pitch every day, but the hard work must continue for us to become the world class sports organisation that we want to be."