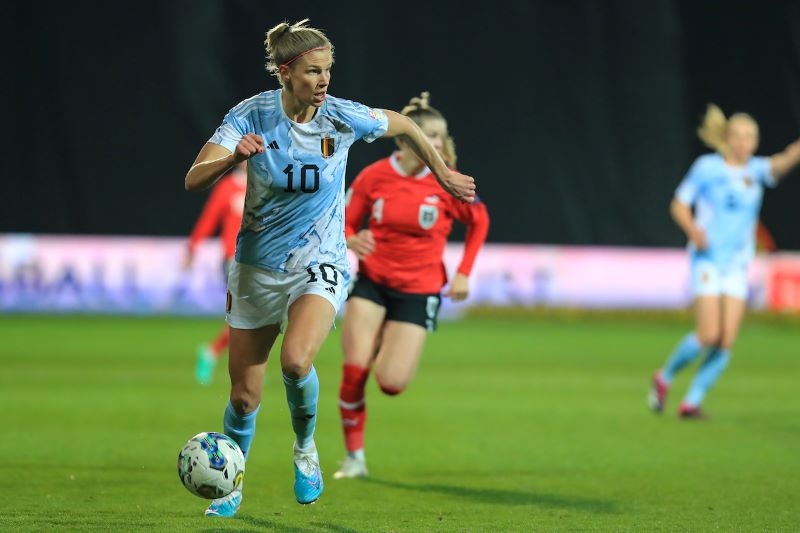 Justine Vanhaevermaet, a 31-year-old Belgium international midfielder, has joined Everton on a two-year deal after two seasons at Reading.
Vanhaevermaet has competed at the highest level across Belgium, Germany and Norway and has over 40 caps for her country.
She told evertontv: "Everton already play at a good level; I hope I can help continue to improve that level and contribute to more success."
"The team play really good football and try to play out from the back, which I really love. As a central midfielder, it's a pleasure to play in that style of system.
"I think I'm pretty good on the ball, composed, and my passing game is quite strong so my style will hopefully suit the way Brian [Sorensen] wants to play."
Manager Brian Sorensen said: "Justine has shown a calm, composed presence during her time playing so far in England," he told evertonfc.com.
"She brings experience from overseas and also in England which will be vital to the younger players in our group.
"Justine really impressed me in the games she played against us last season and in other games when I watched her.
"She's extremely mobile, can cover a lot of ground and be a threat both in defensive and offensive set-pieces."