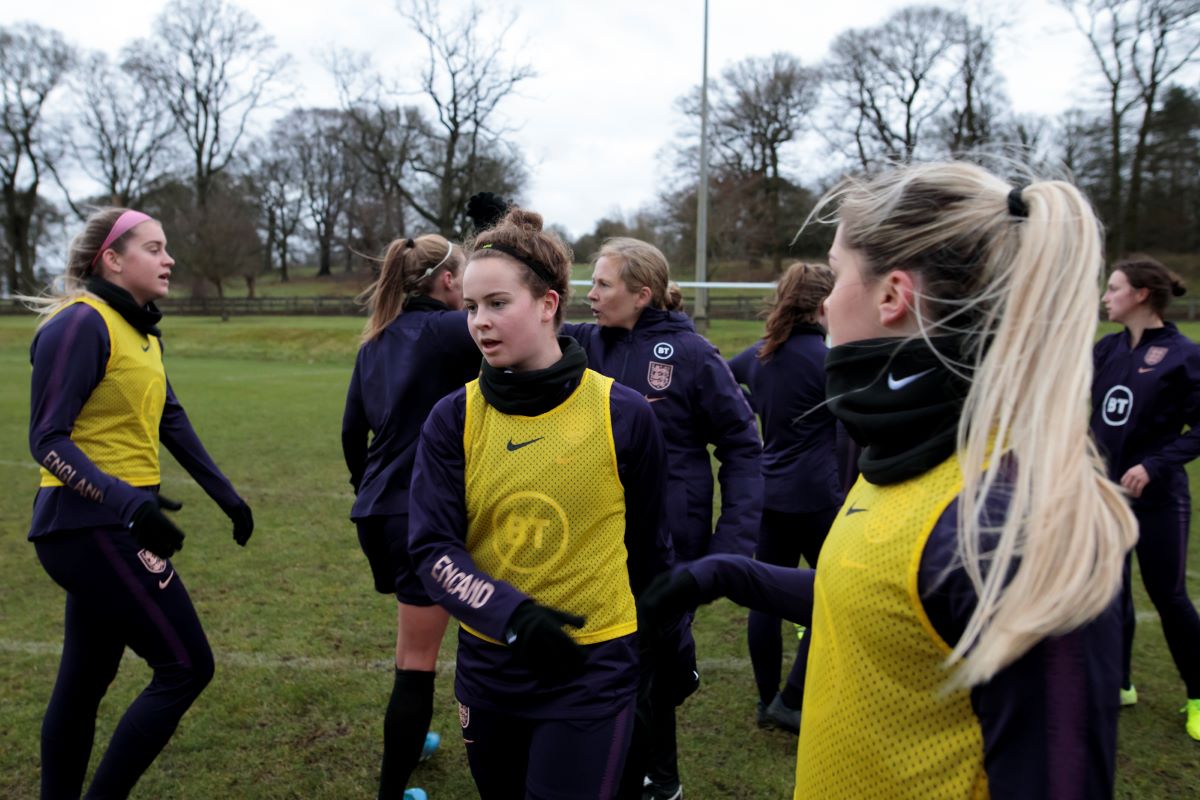 Emma Coates has named her England Women's U-19 squad for the La Manga Tournament in Spain, where they will face USA, Sweden and Denmark in the space of four days.
Coates' squad includes in-form forward Ebony Salmon, who has five goals in the Barclays FAWSL so far this season for Bristol City and Molly Pike, who has impressed for Everton in the top-flight.
Arsenal duo Ruby Grant and Mel Filis are also selected with the latter plundering a hat-trick for the Gunners in the the FA Women's Continental League Cup late last year and the former doing the same but in the Women's FA Cup last season.
England will face USA first on Wednesday 4 March then Sweden two days later before finishing off with Denmark on Sunday 8 March – with all fixtures to be played at La Manga Club Complex.
"It has been a long time since the players have been on camp and we are looking forward to getting the group back together," said Coates.
"La Manga is a fantastic tournament that we participate in every year as it gives the squad experience against tough opposition in a different environment to what they are used to.
"We are hoping to build momentum ahead of the UEFA Elite round fixtures in April and hopefully qualifying for the finals in Georgia.
"It is an exciting time for the players."
England WU19 Squad
Frances Stenson (Arsenal, on loan to Blackburn), Emily Orman (Chelsea), Jodie Hutton (Aston Villa), Beth Roberts (Stoke City), Kiera Skeels (Reading), Naomi Hartley (Sheffield United), Lucy Roberts (University of South Florida), Maya Le Tissier (Brighton & Hove Albion), Abbie Roberts (Rutgers University), Missy Bo Kearns (Liverpool, loan to Blackburn), Molly Pike (Everton), Emma Bissell (Manchester City), Ava Kuyken (University of Florida State), Jessica Park (Manchester City), Mel Filis (Arsenal), Rebecca May (Manchester United), Aimee Everett (Leicester City), Ruby Grant (Arsenal), Katie Bradley (Manchester City), Holly Manders (Durham), Libby Smith (Leicester City), Paige Bailey-Gayle (Leicester City), Ebony Salmon (Bristol City), Annabel Blanchard (Leicester City)