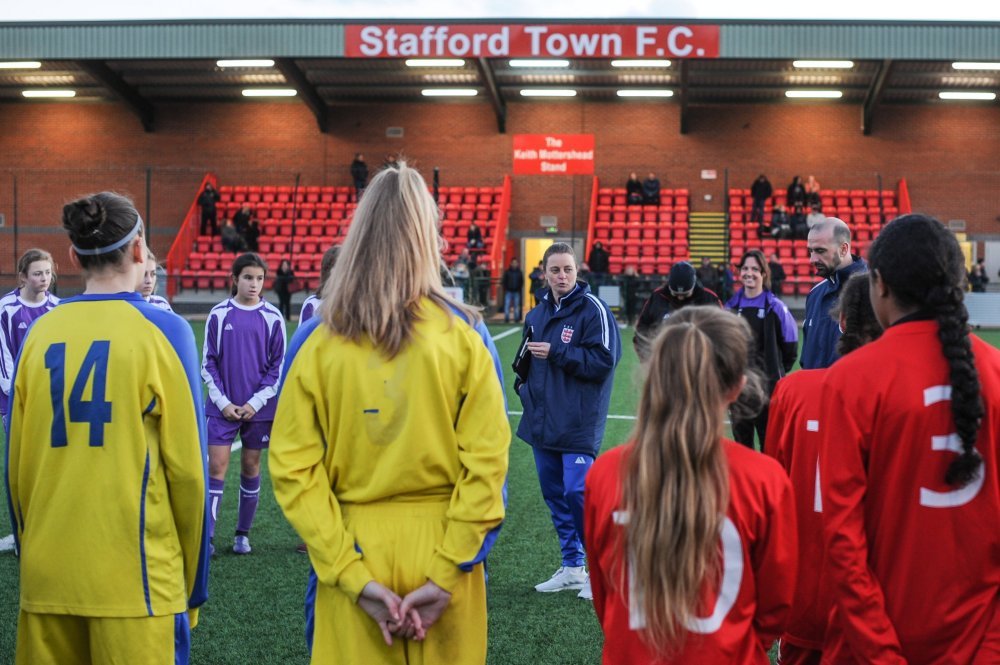 The ESFA begin their search across England this weekend for the most talented girls to represent their country in the 2019-2020 Schools' Football season.
Trials will see girls travelling to various venues across England for their first opportunity to earn a place in the
2019-20 England squad. Events will be hosted in the North, the Midlands, South East and South West of the
country where trialists will get the opportunity to impress regional selectors in the hope of making it through to
the next round of trials, which will take place on 10 November, before the final squad is selected on Sunday 15
December.
Participating girls will have been nominated for the opportunity to trial for England either by playing for their
local County squad and showing real talent and potential in doing so, or, for those areas who do not run
county football, girls will have been nominated by their school for consideration within the trials. To have been
nominated is a real honour for each of the players involved and with the prospect of representing their country
as an end goal, will be eager to impress at upcoming events.
The ESFA England squads are made up of the best players in Schools' Football in England. They are chosen
based upon their talent, following making it through a strict nomination process. Those who are successful in
the trials process will go on to represent their country playing in the 2020 Rod Houston Cup, as well as some
other friendly fixtures.
The search is about to begin for 'Birmingham's Toughest Girl'