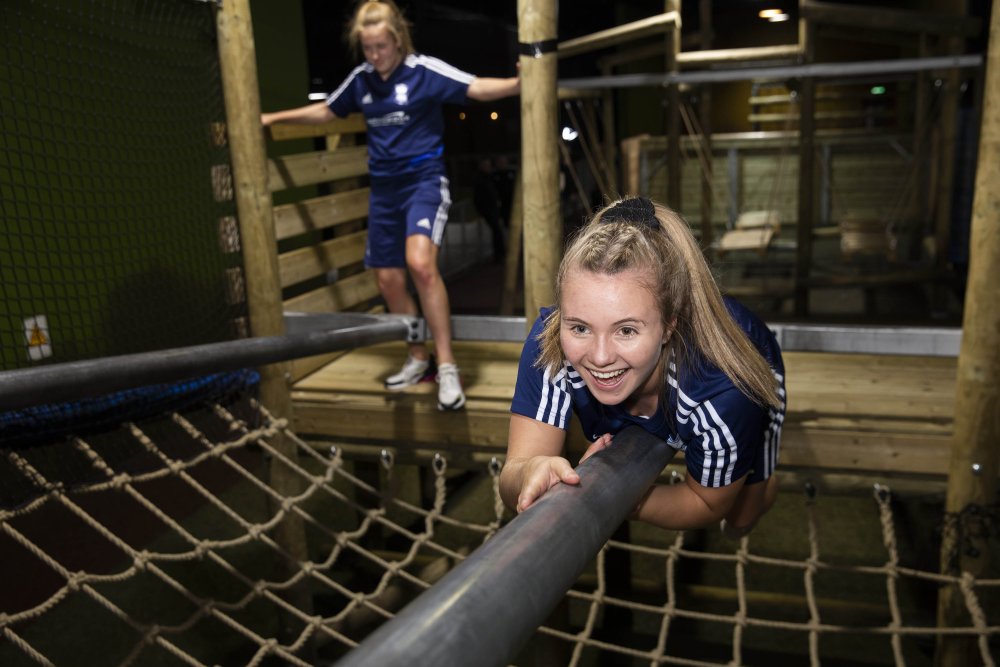 The Bear Grylls Adventure today announced it has partnered with Birmingham City Regional Talent Club to launch a search for 'Birmingham's Toughest Girl'.
To mark International Day of the Girl on 11 October, the adventure attraction is encouraging young women to discover how far they can push their limits.
A study this year by St. Mary's University recently found 40% of UK females give up physical activity during puberty, which is 15% higher than the global average. Reasons for this include the impact of menstruation, body changes, and "sport not being cool". However, sport, particularly football, has previously been found by University of Birmingham research in 2017 to increase the confidence of young women, with 58% of footballers saying they are less self-conscious as a result of playing football (University of Birmingham study, 2017).
From 11 – 13 October the attraction will be challenging local girls aged 8-18 to participate in three separate activities where they will showcase their accuracy, speed and agility. In order to be named 'Birmingham's Toughest Girl', their overall score will have to beat off all other contenders and remain at the top of the leader board when the competition closes on 13 October.
The winner of the challenge will win an All-in pass for them and a friend to experience everything The Bear Grylls Adventure has to offer, including diving with sharks, the highest High Ropes in Europe, and iFly. They will also be presented with an exclusive one-of-a-kind medal for their achievement.
International Day of the Girl is an internationally observed day declared by the United Nations to support more opportunities for young women and increase awareness of gender inequality.
Earlier in the month, some of the Birmingham City Regional Talent Club players took on the challenge themselves, with players, Olivia and Abi, saying: "My training sessions gave me somewhere to go after school where I knew I would be around people who supported me and knew what I was going through – we were in it together, and that hasn't changed!"