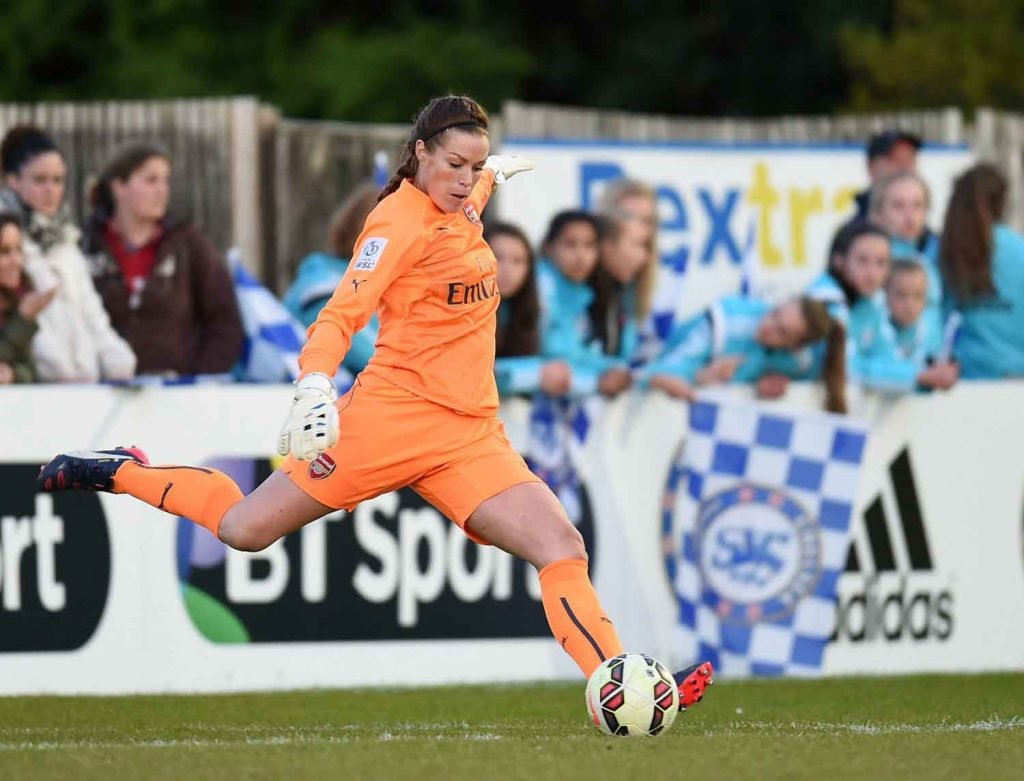 Emma Byrne appeared to have ended her playing career when retiring after a spell at Brighton & Hove Albion two years ago, however, aged 40 she's back between the sticks with third-tier Spanish side Terrassa.
A very young team playing in the newly-created First National, which is composed of 98 teams across seven different groups, Terrassa have been recruiting some more experienced heads in their bid for promotion.
Two of those, Laura Caballero (formerly of Barcelona) and Rocío Serrano (ex-Espanyol), know the now Barcelona-based Byrne and encouraged her along to the local club.
Having signed on the dotted line, she now has a month to prepare for the start of the 2019-20 season.
Byrne was the first female to be included in the Republic of Ireland Hall of Fame, played for her country a record 134 times and spent almost 17 years with Arsenal, with whom she won the UEFA Women's Cup (forerunner to the UWCL) as well as a host of domestic trophies.