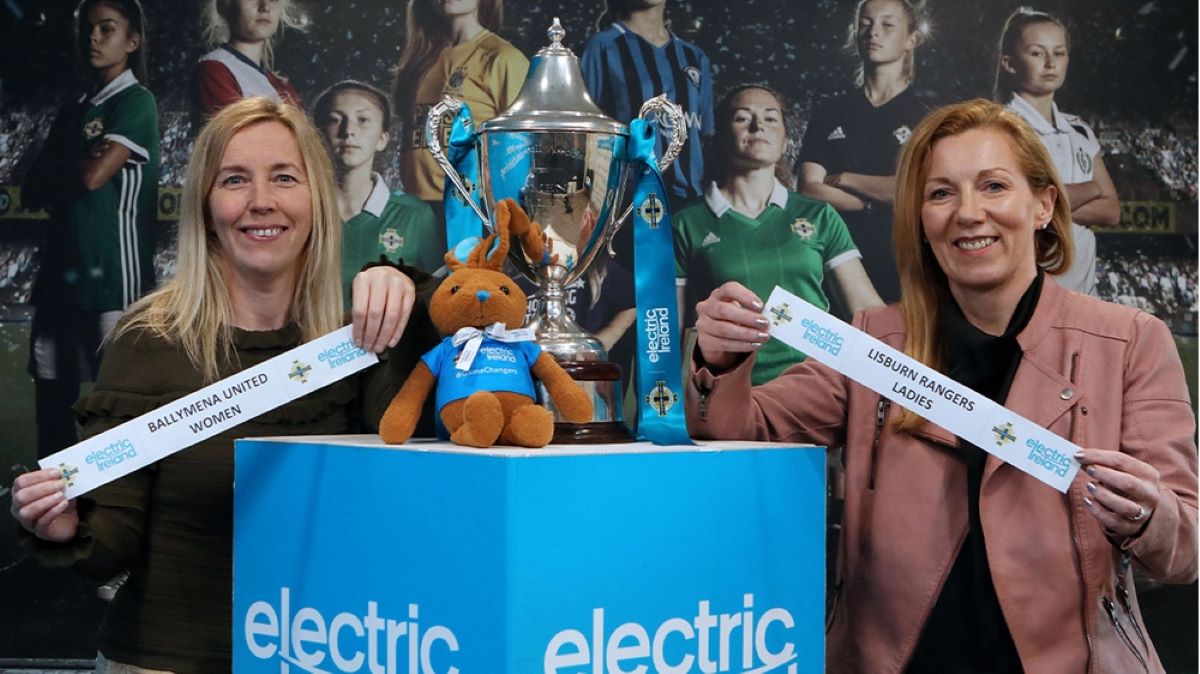 This year's Electric Ireland Women's Challenge Cup sees Bangor host Lisburn in Sunday's sole Preliminary Round tie.
A total of 19 teams received byes through the preliminary round and while Craigavon will face the winners of the weekend game, Ballymena United versus Lisburn Rangers has been designated as the tie of the 1st round.
There's also a big derby clash between Belfast Celtic and St Oliver Plunkett, while Tyrone side Killen Rangers will be heading east to face Belfast Ravens.
The other six ties in the first round are: St James' Swifts v Comber Rec, Carnmoney v Foyle Belles, Belfast Swifts v Camlough Rovers, Rosario YC v Mid-Ulster, East Belfast v Larne and Dromara Village v Crewe United.
Clare McAllister of Electric Ireland told irishfa.com: "We are delighted to see the Electric Ireland Women's Challenge Cup get under way in 2021. There is a wealth of talent across the game and we look forward to the excitement of competitive matches and following the teams progress through the competition.
"The growth in the local women's game illustrates the dedication and commitment of local players, clubs and volunteers and we are proud of all the Game Changers involved."
The first round ties are scheduled to be played on 25 June.
The six NIFL Women's Premiership clubs will enter the competition at the second round stage, which is scheduled for 9 July.
The quarter-finals will then take place on 23 July, followed by the semi-finals on 27 August and the final on 8 October.
Pauw picks Republic of Ireland Women's squad for Iceland trip