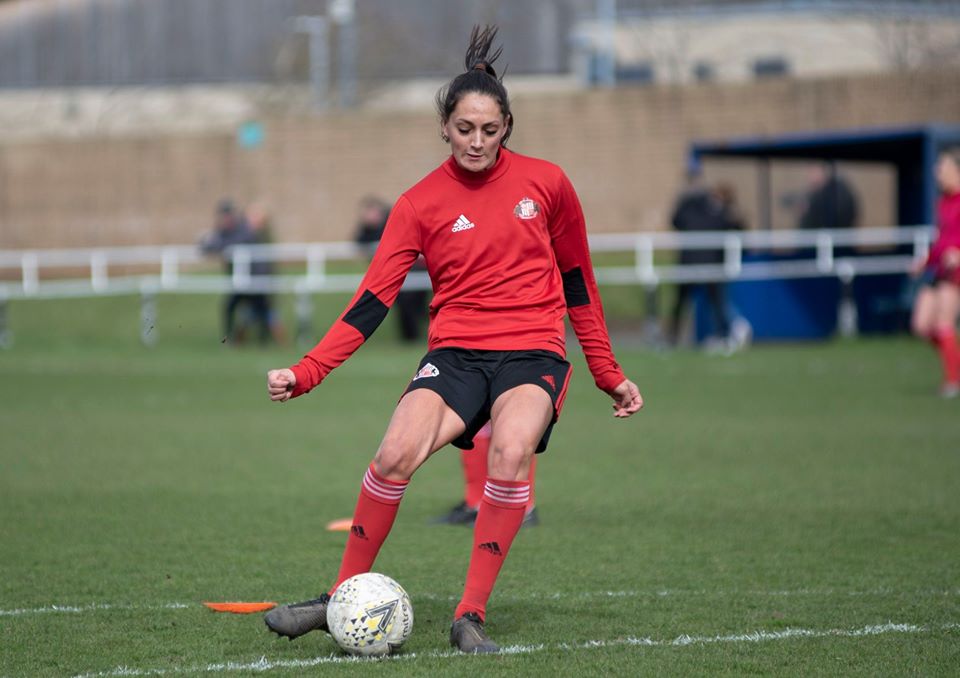 Durham Women have signed 22-year-old versatile midfielder Mollie Lambert from FA WNL side Sunderland.
The versatile midfielder comes with the experience of 19 WSL games for the Black Cats, as Durham make another bid to reach the top flight.
Lambert, who helped Sunderland lead the FA WNL Northern Premier Division before lockdown last season, told durhamwfc.co.uk: "One of the big pros of moving to Durham is playing with experienced players, people who have played at this league and higher – and I'm really looking to learn from them.
"It's been a long time without a ball at my feet, and I'm looking forward to getting back into it and starting training."
Manager Lee Sanders said of his new signing: "She's a player that, in many respects, has done things the right way – she's served her time at Newcastle, moved up and had some good experiences at Sunderland, culminating in some success over the last couple of years, and now we're pleased she's here.
"From watching her over the last couple of years, she plays with a lot of energy and although she may not necessarily catch the headlines as much as others, she gets her head down and works hard which is something we will always want to have at the club."
Meanwhile, Durham captain Sarah Wilson, Nicki Gears and Emily Roberts have all signed new deals with the Wildcats.