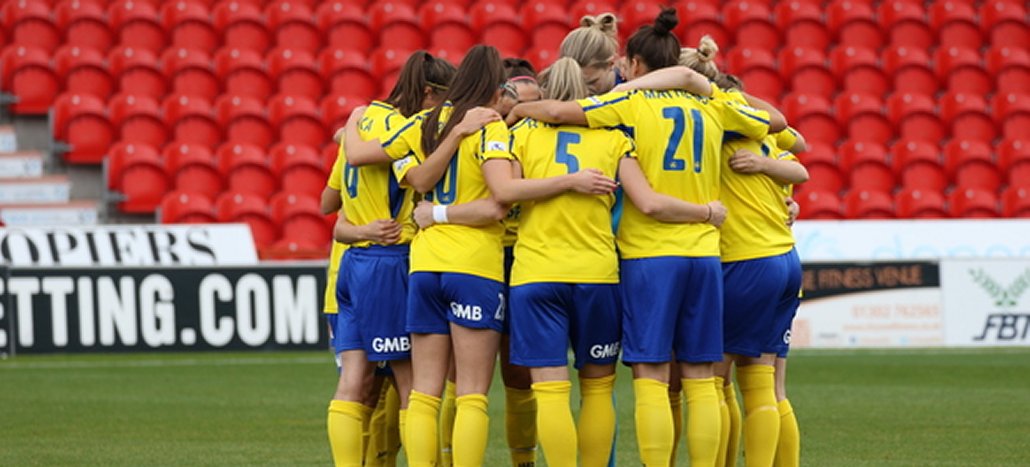 Doncaster Rovers Belles have confirmed that they have only applied for an FA WSL Tier 2 licence, due to financial constraints of the top level.
The Belles say that the financial criteria set for entry into Tier 1 are simply beyond their means, so they have instead applied for a Tier 2 Licence.
Club chair, Faye Lygo, commented that the process was rigorous, with emphasis on financial sustainability and development of players.
In a statement on the club's website, she said:
We have taken into account that teams who have operated beyond their means have recently gone into liquidation or announced that they will not be seeking a license in the top leagues. We think our approach ensures the long term future of the Belles and we hope one day that performance on the field will trump money in the bank.
Our philosophy at the Belles remains the same, with our family ethos and a strong emphasis on development of women in football. We our proud of our coaching set up and our Development and RTC teams, which are producing some excellent talent.  Our first team are having a strong season in WSL2 and are currently topping the table with an unbeaten run of League games; and off the pitch there is lots going on too. We are working with our new sponsor UCFB, and we are already planning a big year to celebrate our 50th Anniversary in 2019!