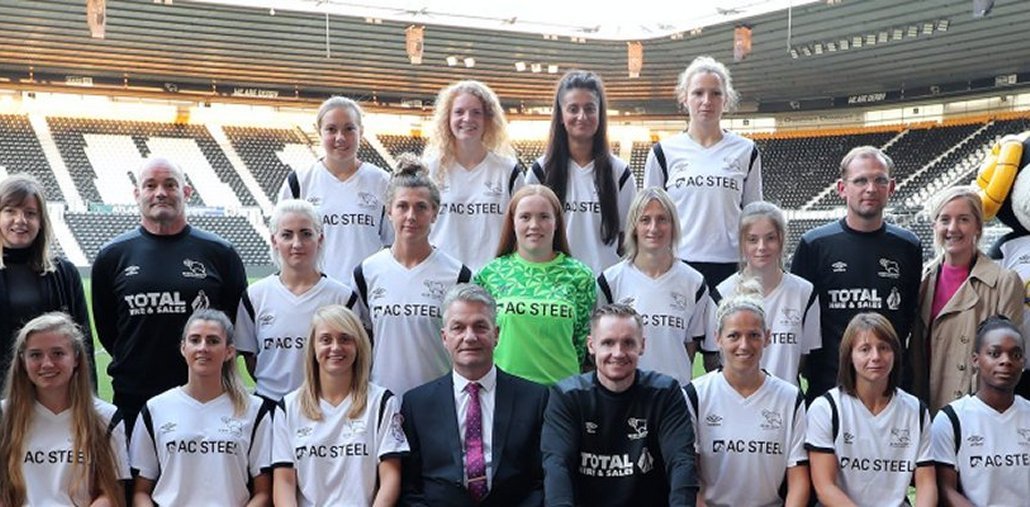 Derby County have today submitted their application for a place in the new FA Women's Championship for 2018-19.
According to club CEO, Duncan Gibb, the key thing is not the eventual outcome, but the fact that the bid captured the club in its best light. He feels that this has been achieved.
"Our club has been 28 years in the making, going from a local parks side to one operating at the third tier in the Women's game. When you consider that the clubs operating at Tier 1 are competing in European competition, this shows just how far things have come. In terms of the last four years the club has changed immeasurably off the pitch, with the recent news that the main club have significantly increased their operational and financial support, being the icing on the cake."
"For me it was hugely important that we captured that, at the same time as staying true to what we believe works best for us as a club. The final bid does exactly that, so for me the eventual outcome is to a degree irrelevant. Obviously we would love to secure one of the licences within what is currently WSL2 and we believe that as a club we are very much geared up to operate at that level; however if there are ultimately six or seven bids that are better, then that simply means that those clubs are further down their journey path than we are and we'd wish them well"
The bid is the culmination of six months of tireless work by the project team and Gibb was quick to praise the teams efforts. "Mel Morris (DCFC Owner & Chairman) is keen to ingrain a 'One Club' synergy and that resonated massively during the bid process.
"Regardless of the outcome, Derby County Ladies FC is without question in the best place that it has ever been, and that in itself should be cause for celebration on application bid deadline day"
The FA's announcement in terms of those clubs that have been successful will be made on 29th May.