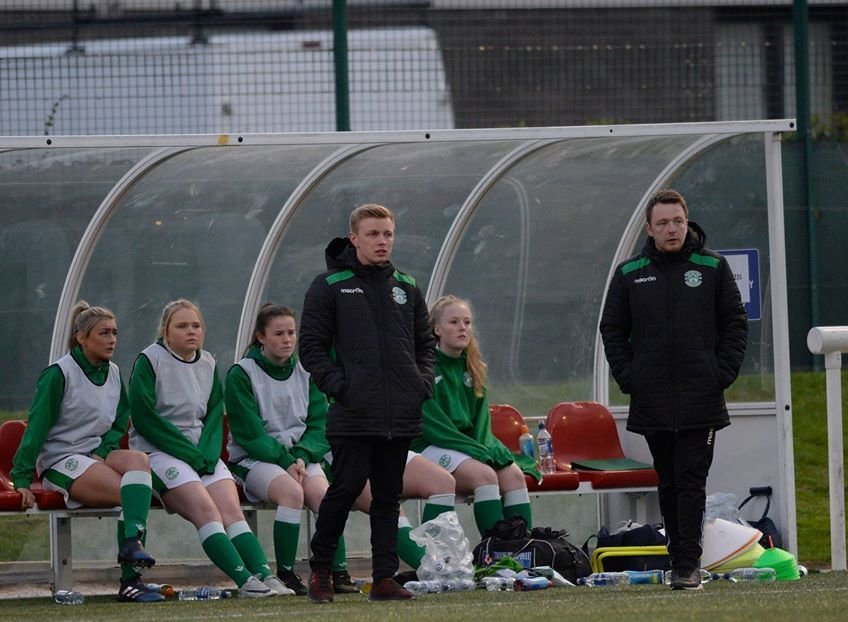 Hibernian Ladies – runners-up in the Scottish Women's Premier League last year – have promoted Dean Gibson from their U-23 squad to first team Head Coach.
A former coach at Hibs Academy, Gibson led the U-15 squad to a league and cup double in 2017 and the following year his U-23 side became the first Hibernian Development Squad to win the SWFL1 Division title.
Gibson told hibernianfc.co.uk: "I've been around the girls academy for three years now. To be given the opportunity to now go onto the first team is a proud moment for me.
"What appeals to me about Hibernian is how the club operates and what we try to achieve. We always identify young players with talent.
"Although it is the first team, it still is a very young squad and I still think all of those players can be developed further to take their career to the next stage."
Taking up the reigns this week, Gibson will get the chance to evaluate his squad up close for the first time.
He added: "I'm happy with the squad. I believe we've still got some of the best players in the country. There's also good players that have came up through the academy."
"However, we could consider bringing in one or two players to help strengthen the depth of the squad.
"The strength of the squad is good, there's still a team there that can go and compete. But if we want to do that we need to have depth to cope with any injuries."
Hibernian get their 2020 season underway with a SWPL home match against Spartans at Ainslie Park on 23 February.