Amy McGivern got the winning goal as Crusaders Strikers edged Cliftonville 2-1 in the Danske Bank Women's Premiership.
The match started with a minute's silence in respect of former Cliftonville player Tiarna McKenna's recent bereavement.
The North Belfast derby started at a high tempo, Cliftonville started strong with shots from Niamh Connelly and Kerry Taggart and immediately Crusaders Strikers responded with Danielle McDowell striking the ball sweetly but it was saved onto the bar.
After 11 minutes Strikers' Emily Wilson and Morganne Beggs combined to score the first goal.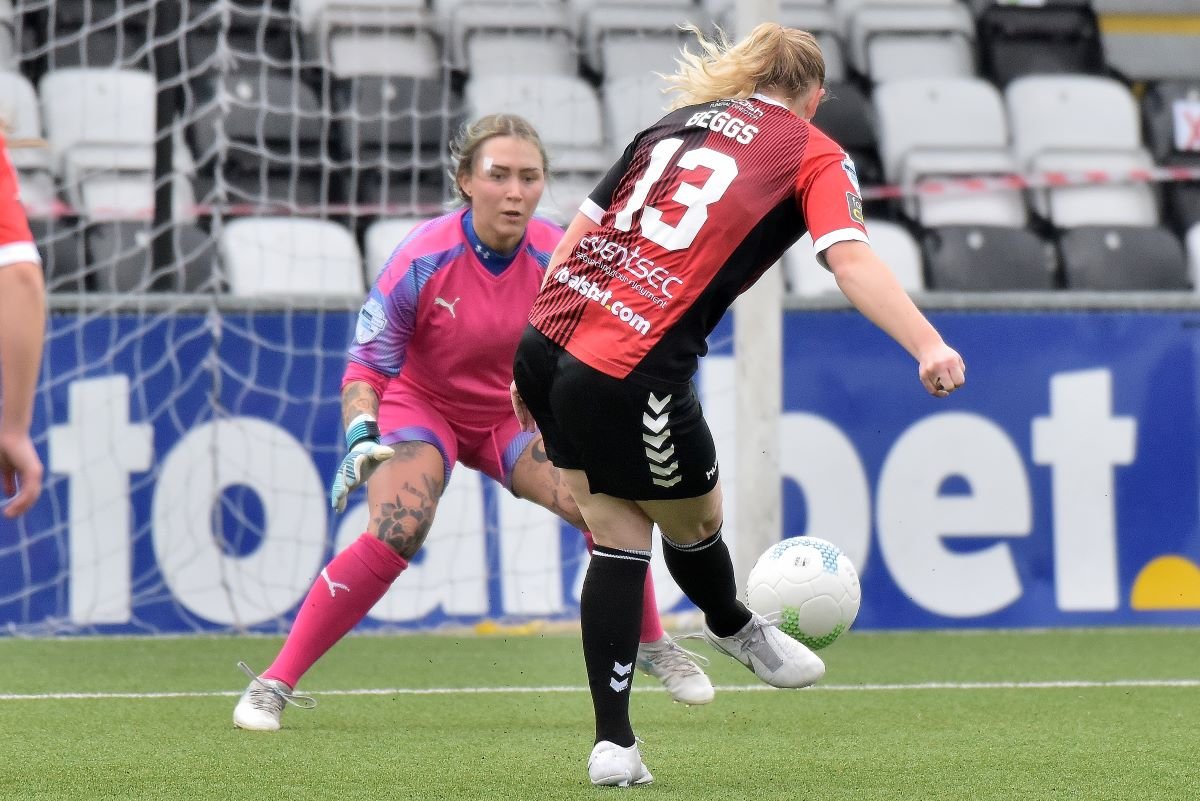 Cliftonville were coming close to an equaliser… they thought Taggart had scored but goalkeeper Harvey-Clifford saved and the ball hit the underside of the bar and came out.
Throwing the kitchen sink at the Strikers' goal, their breakthrough came from former Crusaders' player Clare Carson, who beautifully lobbed the keeper. Cliftonville finished the feisty first half the stronger team.
The second half again was physical. There were battles all over the pitch now – in midfield between McDowell and Carson, Nelson and Taggart were slogging it out at the Crusaders' end.
Another shot by Wilson was saved but the rebound was drilled home by Amy McGivern, who has scored in every home game this season.
Cliftonville never gave up and Connelly, Thompson and Callaghan continued to attack with free kicks and corners. Strikers' Jessica Rea when on a dazzling dribble into the box but her shot was saved.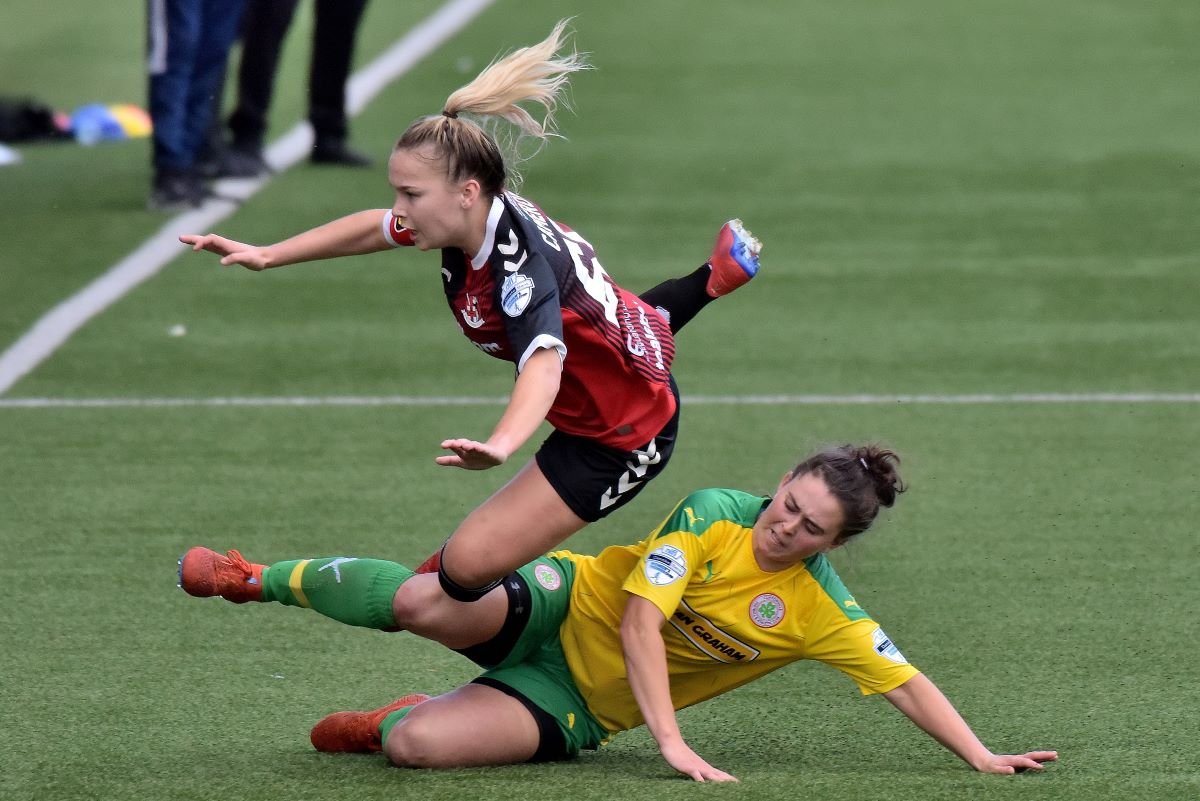 The last 20 minutes were very tense as Cliftonville searched for an equaliser. Pressure was building by Taggart on Strikers' captain Nelson but she stayed strong and weathered the storm.
Callaghan hit the post again as Crusaders held out for the win and left Cliftonville disappointed not to earn a point.
With the international break, next up for Crusaders, at Seaview, will be Linfield in two weeks time – 14 October, while Cliftonville will play Linfield at Solitude a week later.
Report by Rosie McKee