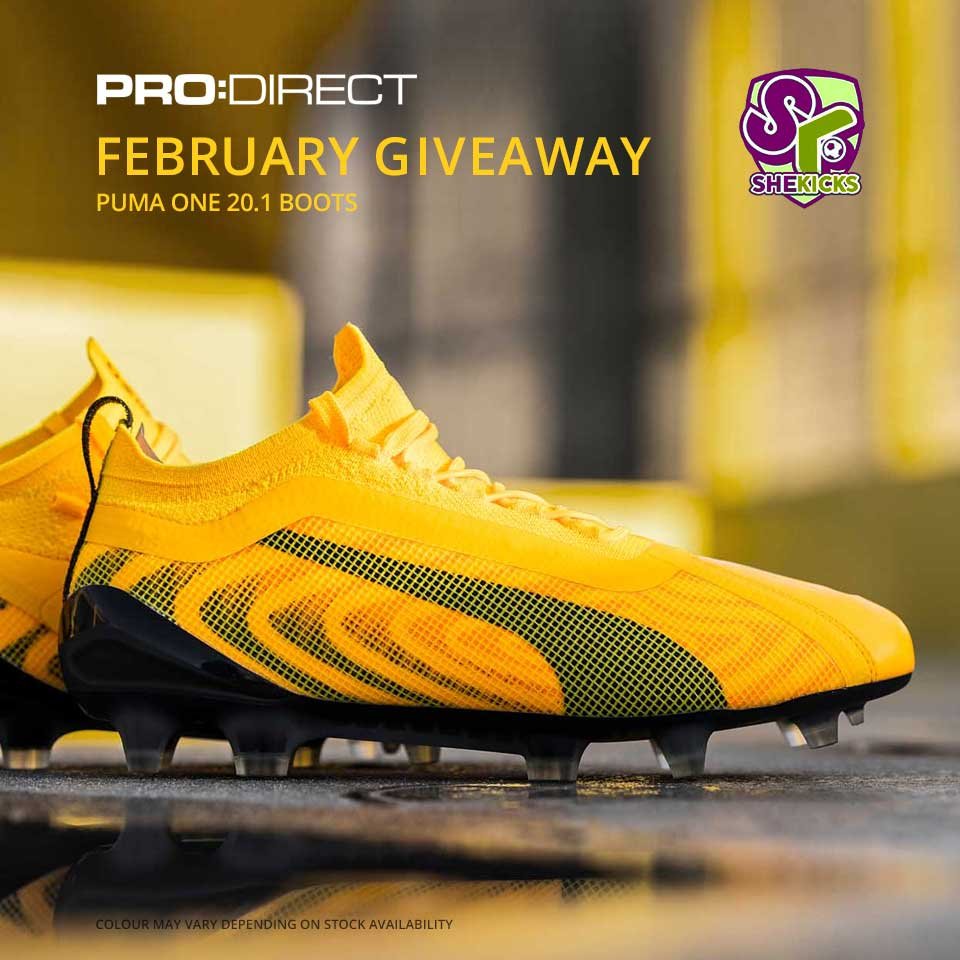 Yes, it's time for a fab February #SKBootsGiveaway, courtesy of our faves at Pro:Direct. We have these purdy Puma One 20.1 FG boots to give to one lucky follower. Bit of a twist this month as our competition has hopped over to Instagram.
Enter via Instagram ⬇️ …
OR via email (for you non-grammers).
Email: info@shekicks.net
Include the subject header:  FEB2020 #SKBOOTSGIVEAWAY
+ the name of the person to win
+ their boot size
Competition closes @ 12pm, 24th February, 2020. (For UK residents only.)