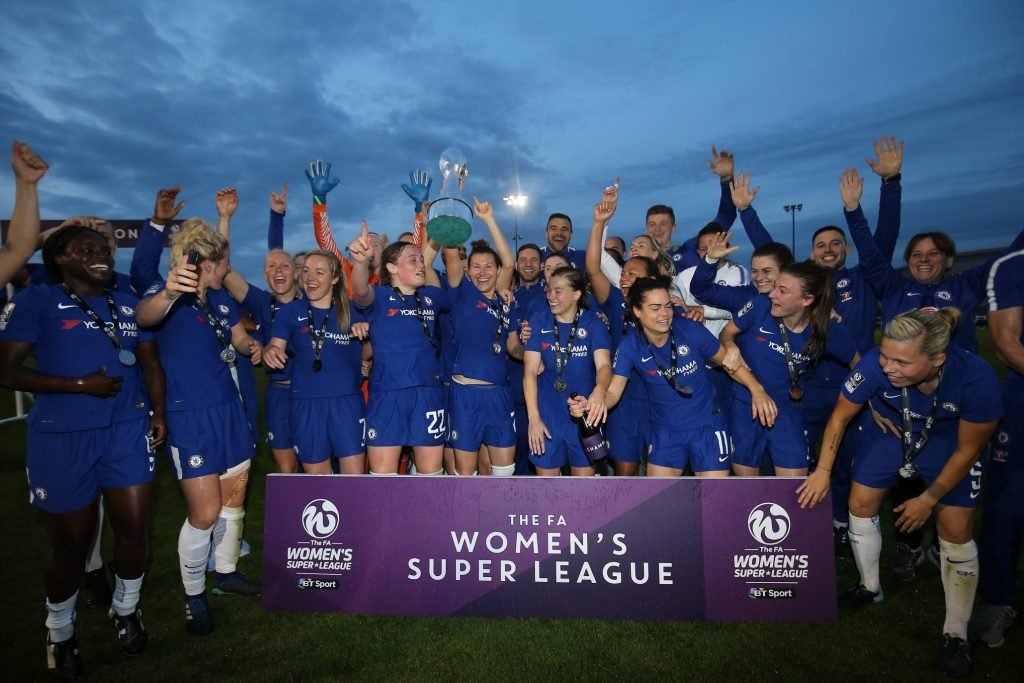 By Kieran Theivam
Coming into the final week of the FA Women's Super League season, the league title came down to two sides that both know what it means to win the championship, and two sides that are widely considered to be the two best teams in England.
Chelsea and Manchester City were separated by six points at the top of FA WSL 1, with City's defeat to Arsenal last Saturday all but ending their title hopes, with the Blues from West London just requiring a point from their final two matches.
As we know, Chelsea's win at Bristol City on Tuesday night was enough to claim their second title in three years, and a second double having won the league and FA Cup in 2015.
That double was a magnificent triumph because it was the first time Chelsea had achieved such a feat.
But I would argue that this season's one was even better. I'd go as far to say that this Chelsea side haven't just been the best team this season, but have been the best team since the FA WSL launched in 2011.
Now I appreciate that fans of Arsenal, who won back-to-back titles in 2011-2012, going unbeaten during that second season, might have something to say about that. Likewise, the Liverpool fans who saw their team win two titles in a row in 2013 and 2014, and the invincibles of Manchester City, who won three trophies in a year in 2016/2017 and had one of the meanest defences we've seen in the WSL.
They were all remarkable teams and were deserving of their league titles and the praise that followed. But this Chelsea team is special, with incredible depth, and are as stingy at the back as they are exciting going forward.
Head Coach Emma Hayes has been patient in building a side that has a blend of home grown talent, with the likes of Hannah Blundell and especially Fran Kirby excelling, and talent from overseas, with Maren Mjelde and Ramona Bachmann being particular standouts.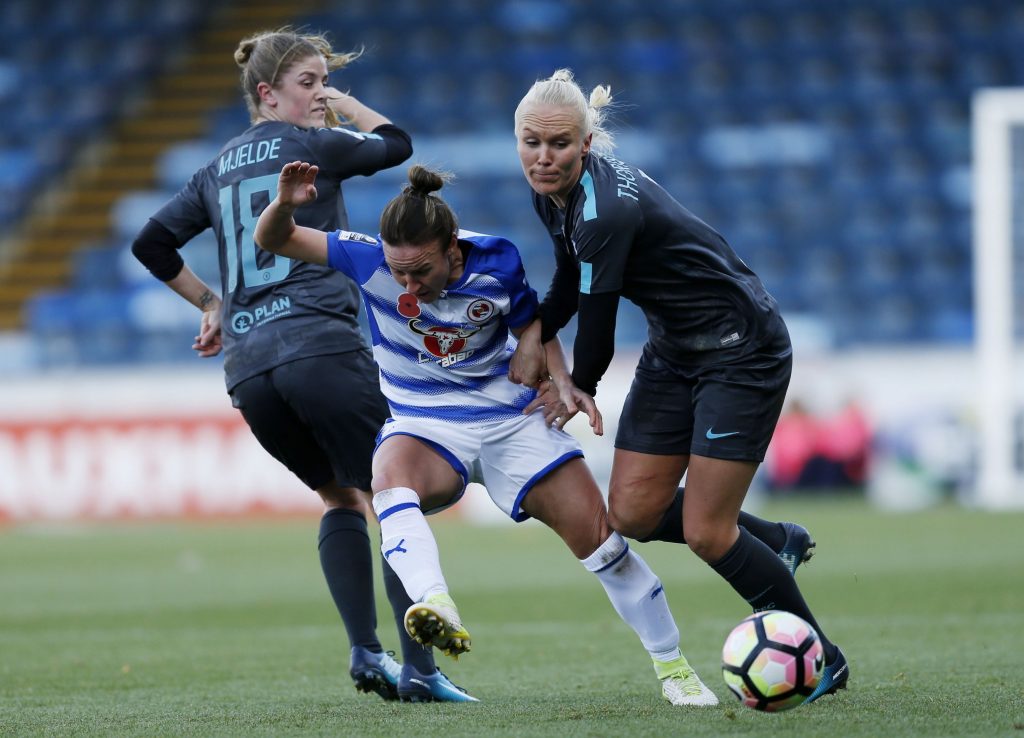 I'm not sure I have seen a more balanced and versatile side since the inception of the league seven years ago. Hayes has been able to mastermind wins over the likes of Bayern Munich with moves that saw Norwegian defender Maria Thorisdottir played at left wing back. The move was designed to support the excellent Magdalena Eriksson in nullifying the threat of Bayern's Leonie Maier and Fridolina Rolfo – it worked a treat.
Mjelde, who I am happy to go on record as saying has been my player of the season, has been excellent alongside Eriksson and Millie Bright in defence, and it's not even her strongest position. I anticipate her playing in front of the back three next season when Katie Chapman retires, who it must be said, has been outstanding this season also.
I could write a bio for almost every player in the Chelsea squad praising their contribution this season in some way. Drew Spence has proved to be a real asset further up the field and must be considered for a Lionesses squad place, while Kirby and Bachmann have been arguably the quickest and most unpredictable front two we've seen in the WSL.
Combine that with the support of the majestic Ji So-Yun, and the goals of Erin Cuthbert and Eni Aluko, and Chelsea have shown this season that they could go onto dominate the league if teams around them do not strengthen in the right areas.
Their ability to keep possession has been their main strength this season, moving the ball around their opposition with ease at times, or utilising the pace of Kirby and Bachmann by going over the top. Eriksson's left foot has also been a welcome addition, with her set-pieces adding another weapon to Chelsea's arsenal.
But it's the ruthlessness of the side that arguably sets Chelsea apart from the rest. They do not let up. They force the opposition to surrender with the constant waves of attack, and just as the opposition think they may have contained the Blues or limited their chances, they see the players introduced from the bench.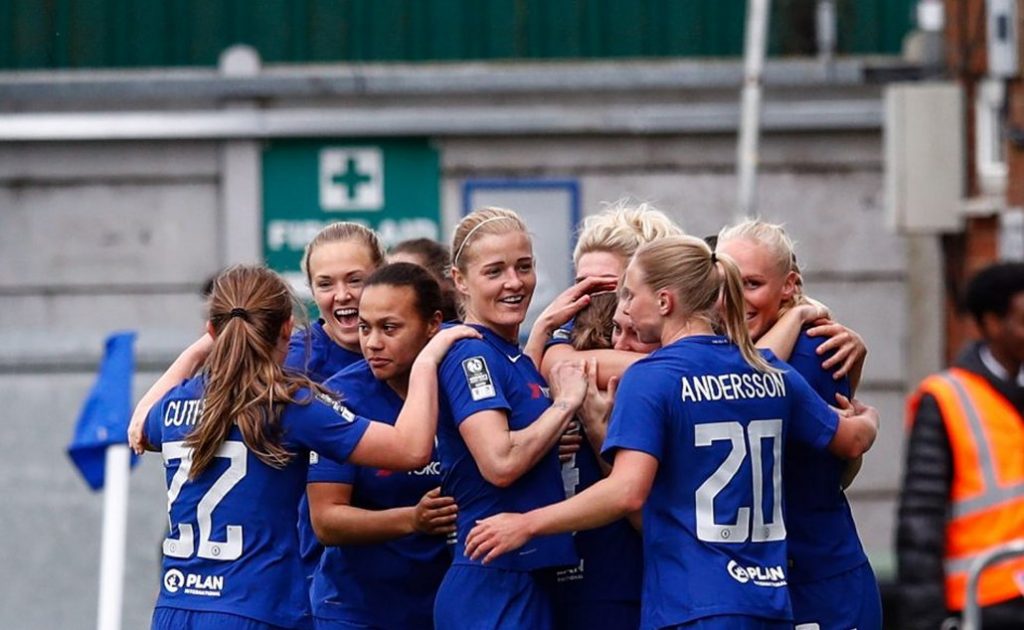 It hasn't been a flawless season by any means, and the Blues will no doubt be disappointed with their draw at home to Reading, which they could easily have lost, while the Champions League defeat to Wolfsburg outlined that they are still a little short in catching the absolute elite.
But this Chelsea side on their day can beat anyone – and I include the likes of Wolfsburg and Lyon in that statement. They go for the jugular and certainly live by the rule of attack being the best form of defence.
A few more pieces and this team can go onto dominate English football, but that also depends largely on how the likes of Arsenal and Manchester City respond. They'll need to replace the experience of Chapman, Aluko and Claire Rafferty, who have already confirmed that they will leave the club at the end of the season, while I am also reliably informed that there could be a few more departures.
Arsenal, Manchester City and Liverpool had wonderful teams that won the league with outstanding players. This Chelsea team for me, though, just pips them.