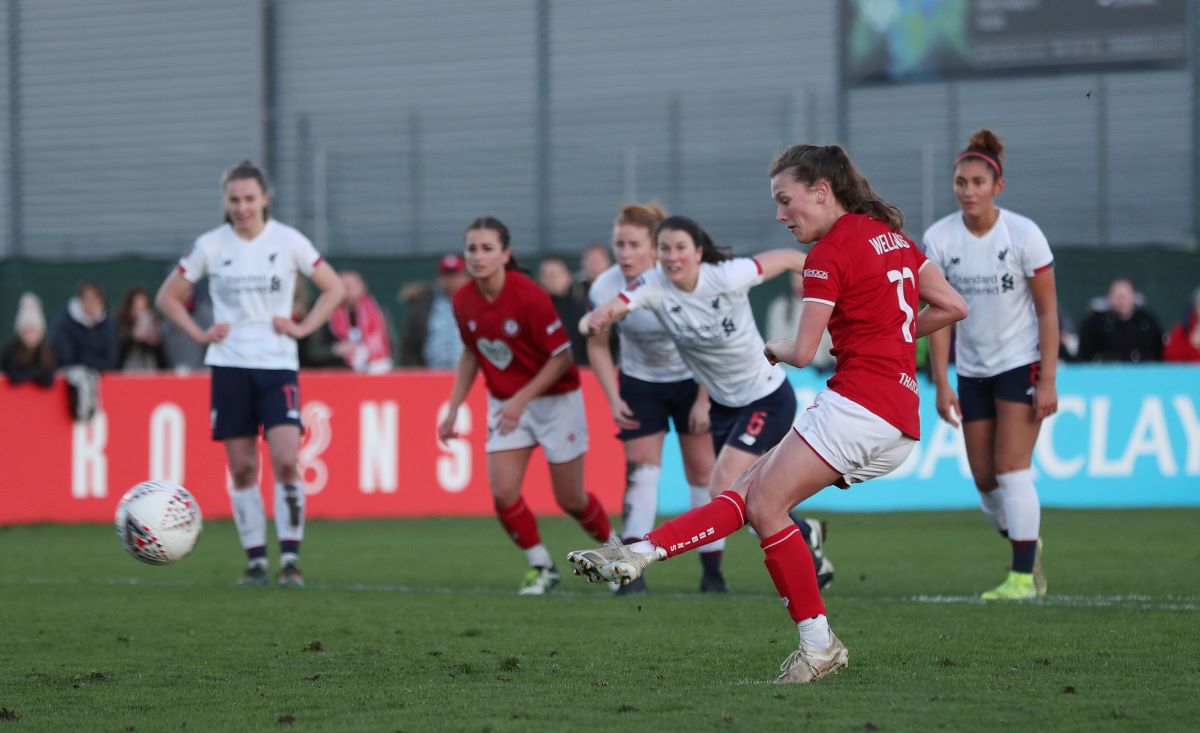 Celtic FC Women have signed England youth international forward Charlie Wellings after her departure from Bristol City.
The 23-year-old had amassed over 100 appearances in her time with the Robins and Birmingham City, scoring in an FA Cup Final for the latter, while also helping England to a  third place finish at the 2018 U-20 World Cup.
Talking to celticfcwomen.celticfc.com, she said: "The ambition of the club is definitely going in the right direction and I feel like it's a fresh start for me, coming into a team that wants to win every game from one who didn't do so well last year, but I think its a great opportunity for me to come away and get to know the girls here and crack on and try and score as many goals as I can.
"I'd say I'm very energetic – I love a good high press which Fran [Alonso] has said is a main part of his ambitions here and he wants to get a high press going so I think I fit into that quite well, and I like to run in behind as well, so I'm definitely looking forward to cracking on this season."
"The girls are really ambitious to get as far as we can in the Champions League and it's a massive opportunity to get that on your record, so it's a great opportunity for not just the club, but the girls too, so I'm really looking forward to it."
Leicester City Women secure signature of striker Jess Sigsworth