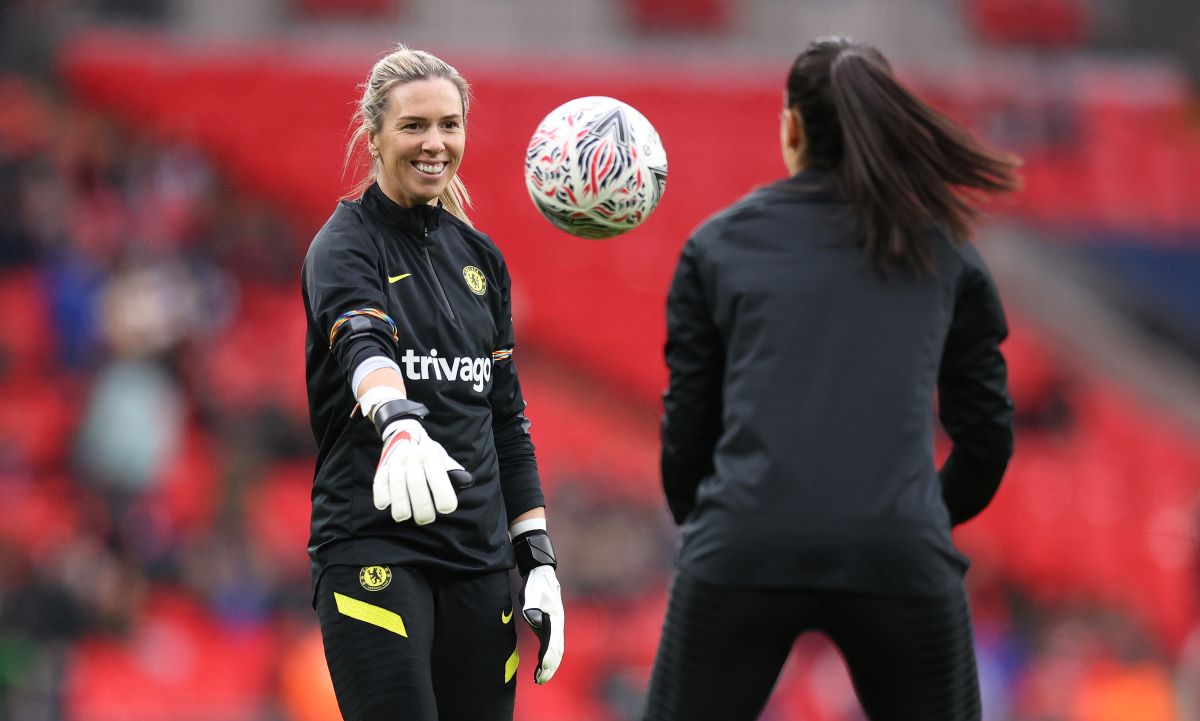 Carly Telford's five hugely successful years with Chelsea come to an end at the conclusion of her second spell at the club.
The Chelsea goalkeeper, who was named in the squad for the final time with the Blues yesterday against Brighton, will head to the United States to join San Diego Wave.
The 34-year-old departs Chelsea having made 76 appearances and won a host of trophies, as well as having taken up part-time coaching last year in offering support to the club's U-16 and U-18 goalkeepers.
On Telford's Chelsea departure, Emma Hayes commented: 'Carly has been a fantastic servant to the club across two different spells. A big character in the dressing room and a hugely valued member of our squad.
'We didn't want to lose her, but we could not hold her back from taking this fantastic opportunity in the States. We wish Carly well in this next chapter of her career and she knows she'll always be welcome back here any time.'