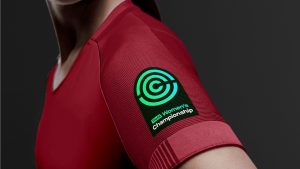 As another club fades away from the FA's elite competition, there'll be the usual expressions of sadness and regret. There'll be plenty of people quick to look away from Sheffield's decision to step down from the new Championship, and point instead to Manchester United's decision to compete.
There'll be few, though, who'll be happy to say that this was obvious and inevitable WRITES CARRIE DUNN.
When I was writing The Roar of the Lionesses, I went to spend a day with Sheffield in the autumn of 2015. Then-head coach Helen Mitchell remembered when her Norton Ladies team had first allied with Sheffield.
"I remember very clearly the chairman asking me, 'What's to stop you going to the top of the women's game?', which at the time was the Women's National League National Division [The FAWPL National Division], Arsenal and everyone, and I just laughed. Ability? Money? All the rest of it. And he was like, 'So that's all? So it's achievable then?'"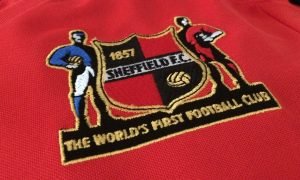 When Sheffield got promotion to WSL2, they knew it would require investment. They were given new targets to meet when it came to budget and attendance, and they had to start planning. Mitchell was already wary as they began their first campaign in spring 2016.
"Personnel equals money. We've gone from a volunteer workforce to a paid workforce – and it's the scale of it as well," she said. "From me doing an awful lot, plus a few coaches, it's gone to me plus six or seven other behind the scenes staff and up to ten coaching and support staff, with strength and conditioning and doctors and physios, so it's a way, way bigger organisation.

"There's a very small number of clubs at the top level that have the resources to do it properly, and then a lot of other clubs that are actually struggling. There's a real danger that things could run away from the league if they're not careful, and they'll end up with a very uncompetitive league with three teams at the top winning everything and everyone else wondering why on earth they're putting the money in, because it's not insignificant money, when they've got absolutely no chance of winning everything."
Of course she has been proved right.
In its way it was just as obvious and inevitable as Notts County's dissolution last year. Both quiet implosions are ultimately down to the guidelines that mean that women's clubs should be tied to and financially supported by a men's club. If financial problems ensue, a women's team seems like it can be cast adrift; in these early days of professional women's football in England, there's little chance of a women's team turning a profit.
It's been clear that the FA have been very keen to push ahead with the expansion of elite competition, first increasing the numbers in the Super League, then adding a second division, then increasing the numbers across both divisions. But this rapid movement means there's been little time for reflection and learning; little time to think about what's worked in the WSL and why. Those targets that Sheffield tried so hard to reach – were they reasonable? How are fans attracted to the game? What about sponsors? What about talent development – how can you assess that after only a few years, and no strategy deeply embedded?
Football has become more and more about money in the last three decades, and certainly women's football is no different. The WSL competition has become very big, very quickly, with smaller sides unable to keep up with the bigger clubs subsidised by their billionaire men's equivalents. Sheffield are just the latest victims of this, and the sad thing is that they knew they would be all along.
Follow Carrie on Twitter: Carrie Dunn