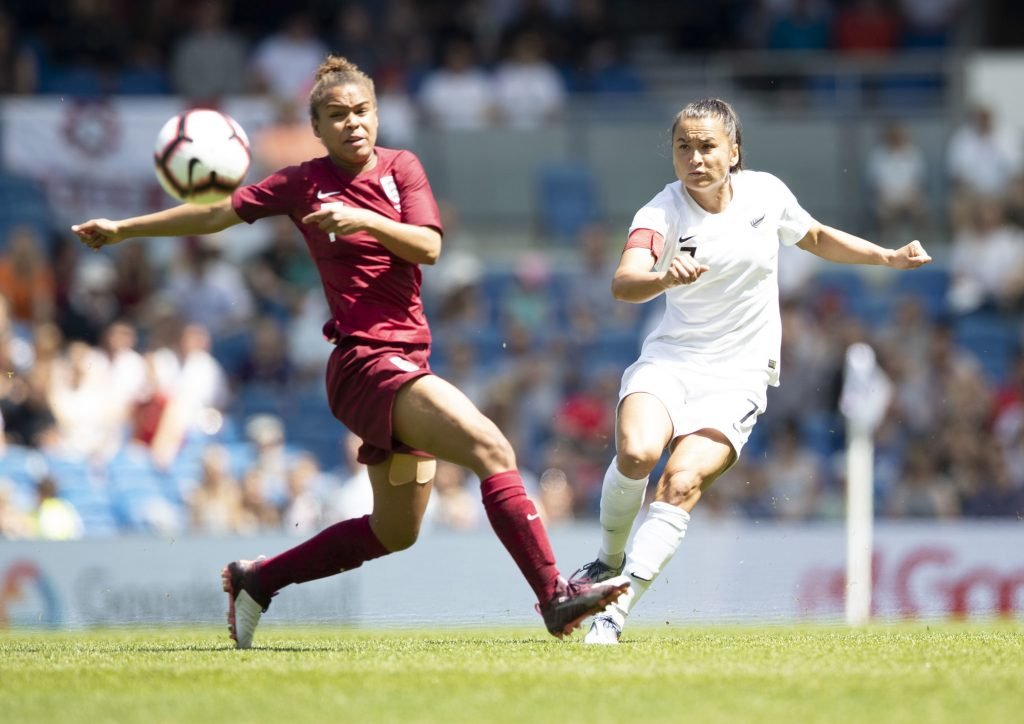 New Zealand captain and wing-back Ali Riley has left Chelsea to sign for Bayern Munich.
She joined the Blues from Swedish side Rosengard last summer and made 17 appearances but had just seven starts.
Chelsea manager Emma Hayes told the club's website: 'Ali never really got started with us after suffering an injury in pre-season, which made it hard for her to get in the team on a regular basis.
'As the captain of New Zealand, and for a player her age, it's absolutely vital she's playing week in, week out. We couldn't guarantee that with the squad numbers we have and the lack of Champions League football.
'She's made a telling impact on the Chelsea community, throughout the club – the amount of compliments I've received, from the media team, the education department, through to commercial. They've all said what a wonderful role model she is for the women's department.'